On Saturday Night the curtain came down on The Sound of Music, possibly one of the most ambitious and undoubtedly most successful productions by the Rushlake Green Village Players. For the actors, musicians, stage crew and background teams – and above all the Director Peter Bowers – this was the culmination of many months of artful artistry, painstaking preparation and tireless teamwork.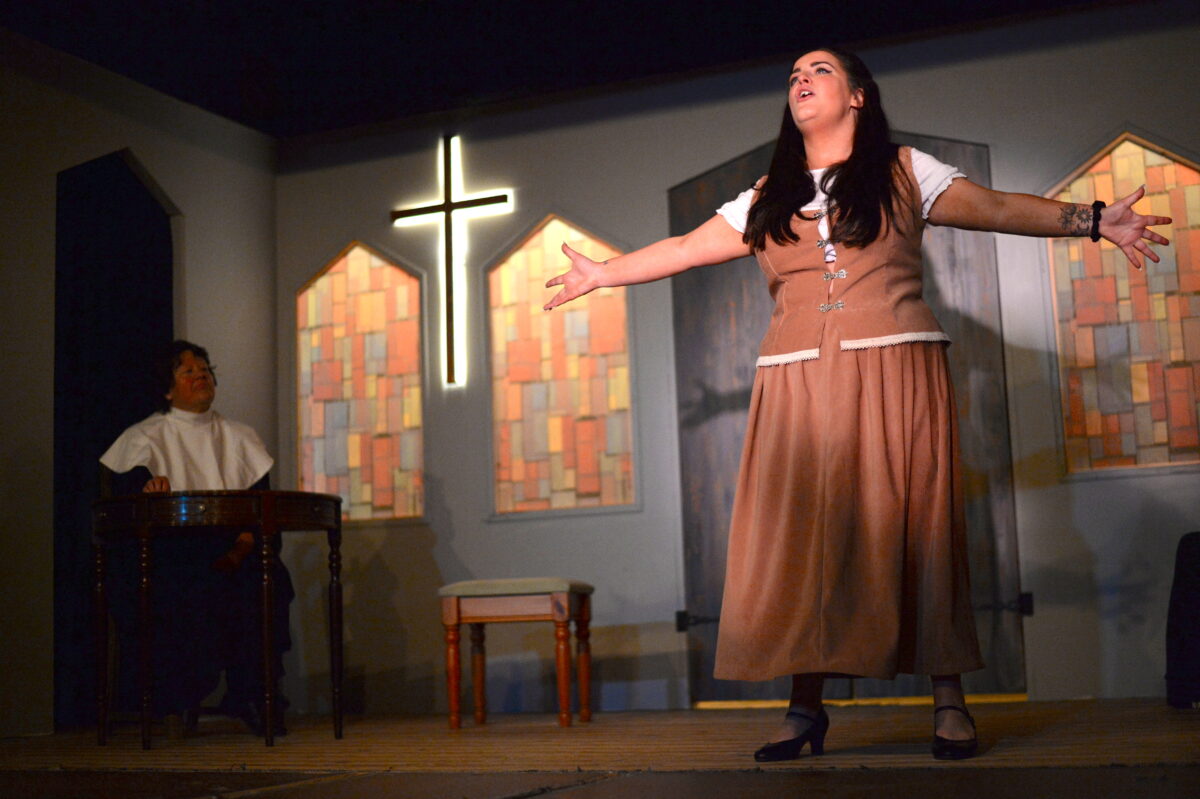 Aimee Martin as Maria led a superb all star ensemble cast that included strong performances by James Edwards, Sally Morrison, Pam Edmunds, Tim Peck, Alison Avann, Christopher Peck , Sue Wilson and Ian Charlesworth. The singing and the music had to be, and certainly was, stunning throughout, with excellent support from the live accompaniment led by Musical Director Richard Eldridge. And the choreography, by Sue Bowers, was exceptional throughout.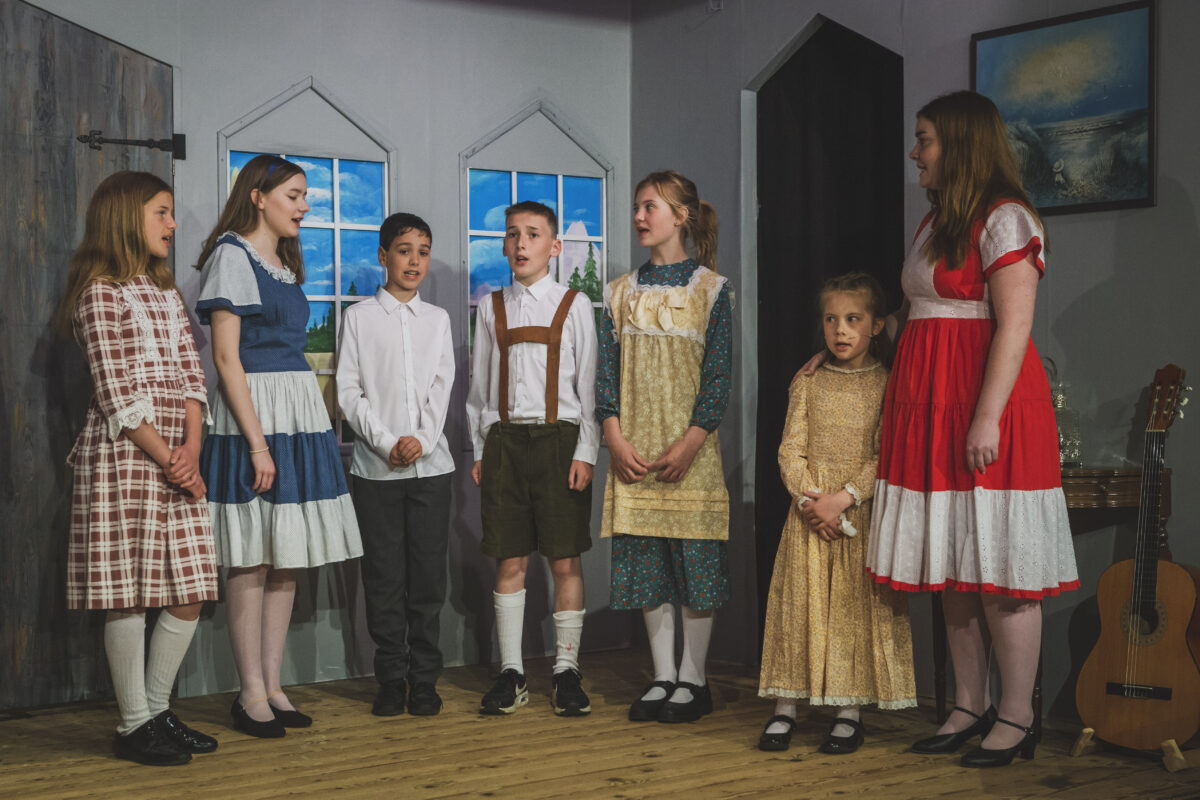 A particular mention should go to the children (Emilie Turk, George Hardy, Elizabeth Avann, Oliver Clay, Kara Holt, Millie Gebbie, Lilly Donnebaer and Coralie Fairbairn) who had been learning and practising the many challenging lines, songs and routines for literally months. All that hard work showed in the excellence of the singing and acting throughout, as it did with the splendid performance by the singing nuns.
The excellent stage set design and build created the perfect backdrop, with precision support by the lighting, sound, costume, back stage and front of house teams. With production by Anita Gunn, this stunning musical was an excellent way for the Village Players, under the inspired Direction of Pete Bowers, to open the curtains on the welcome return of live local theatre to the Dunn Village Hall. Well done to all concerned.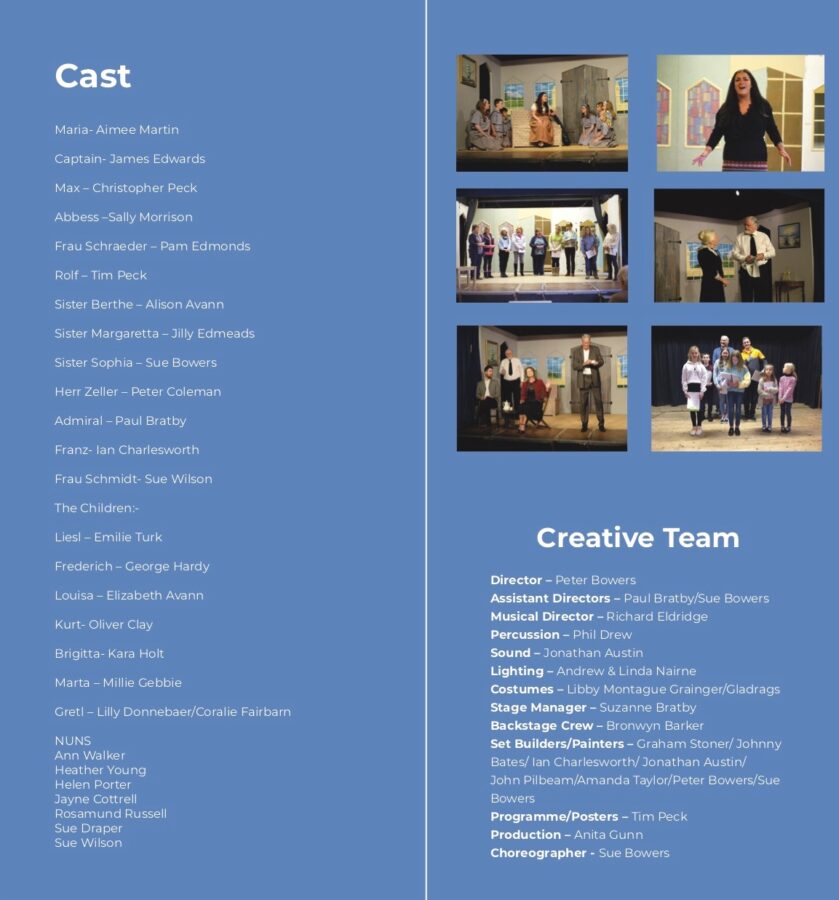 Many thanks to Emma Hardy for these photos of the production: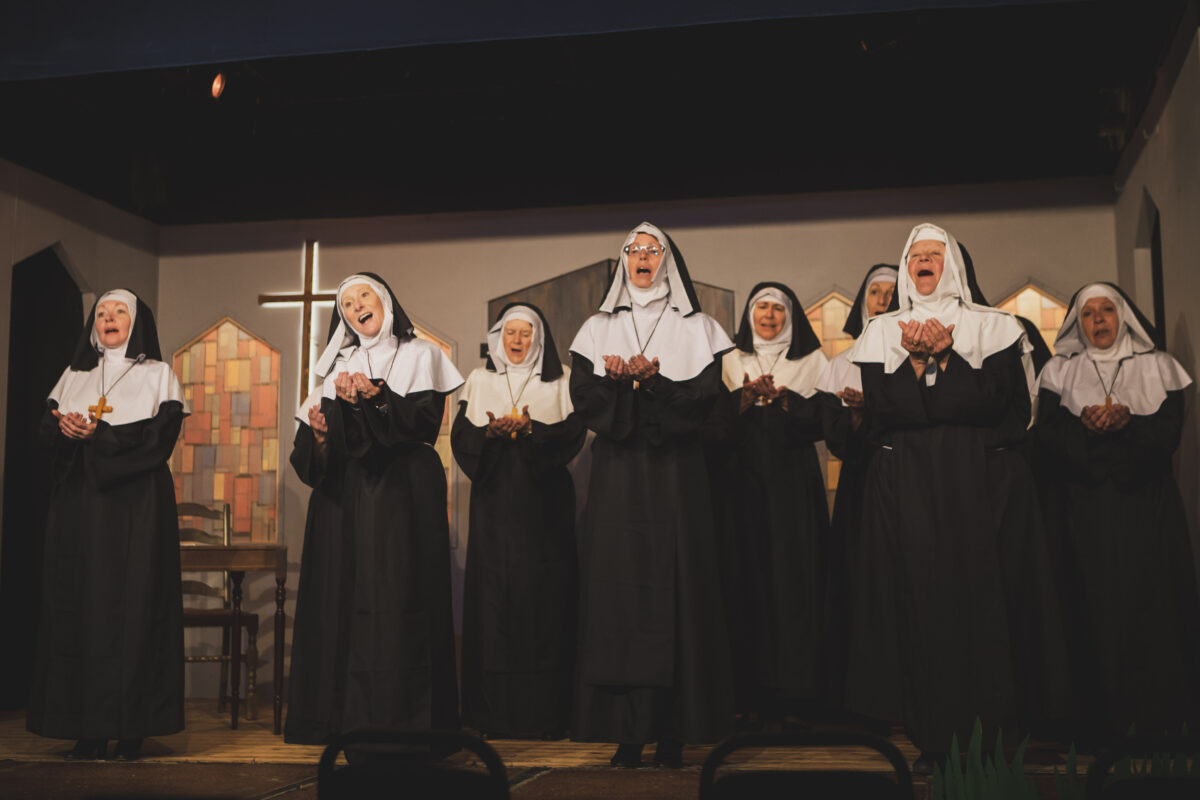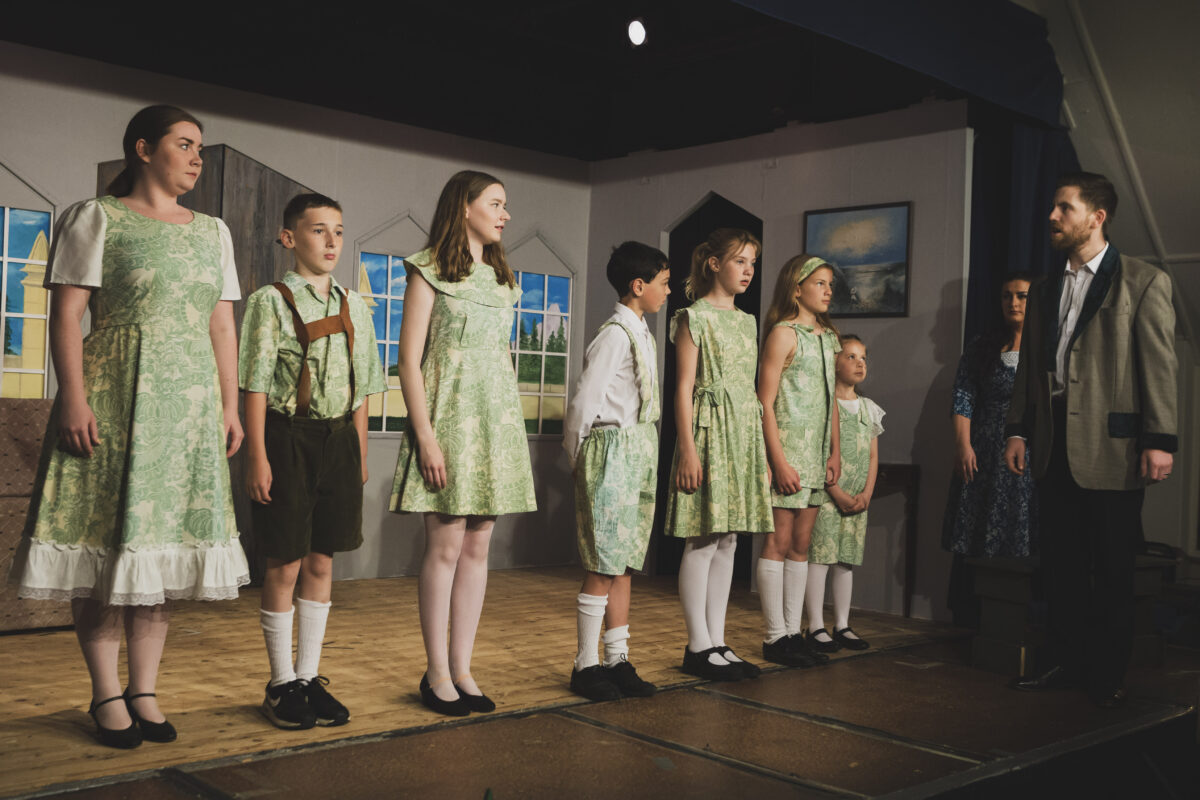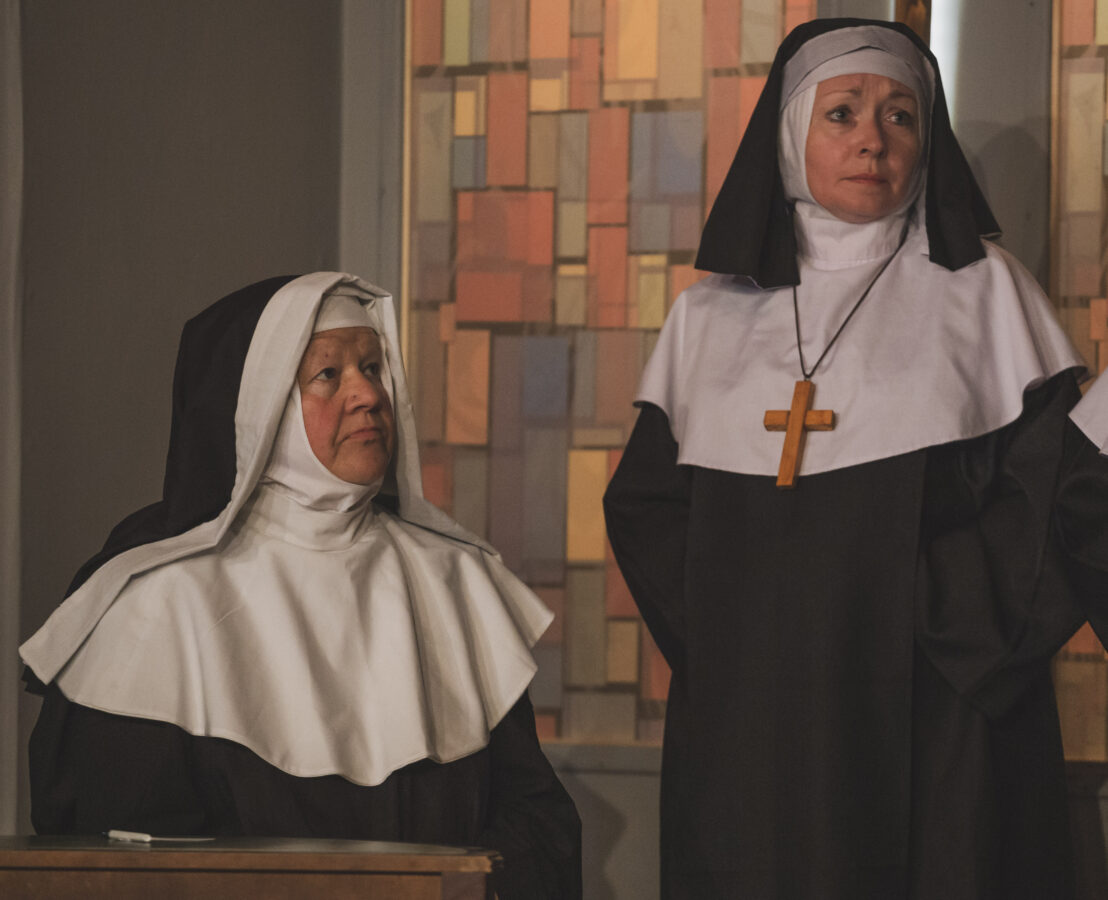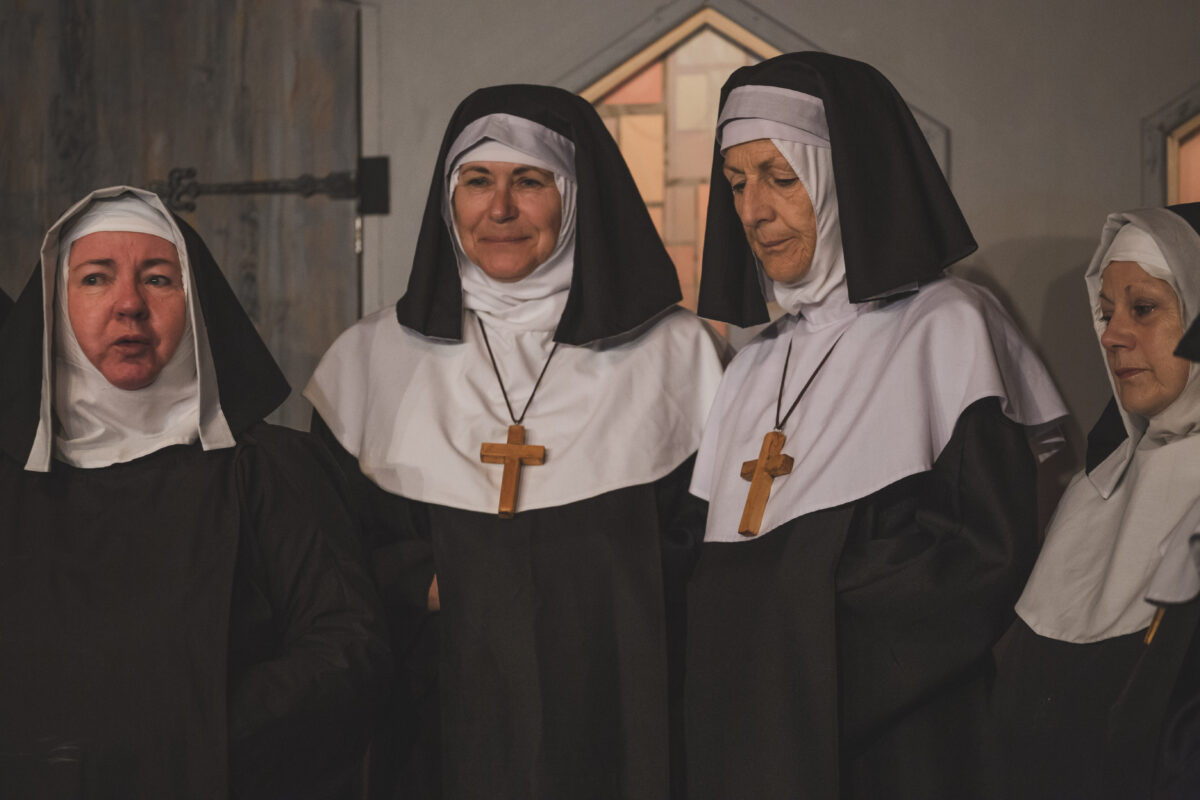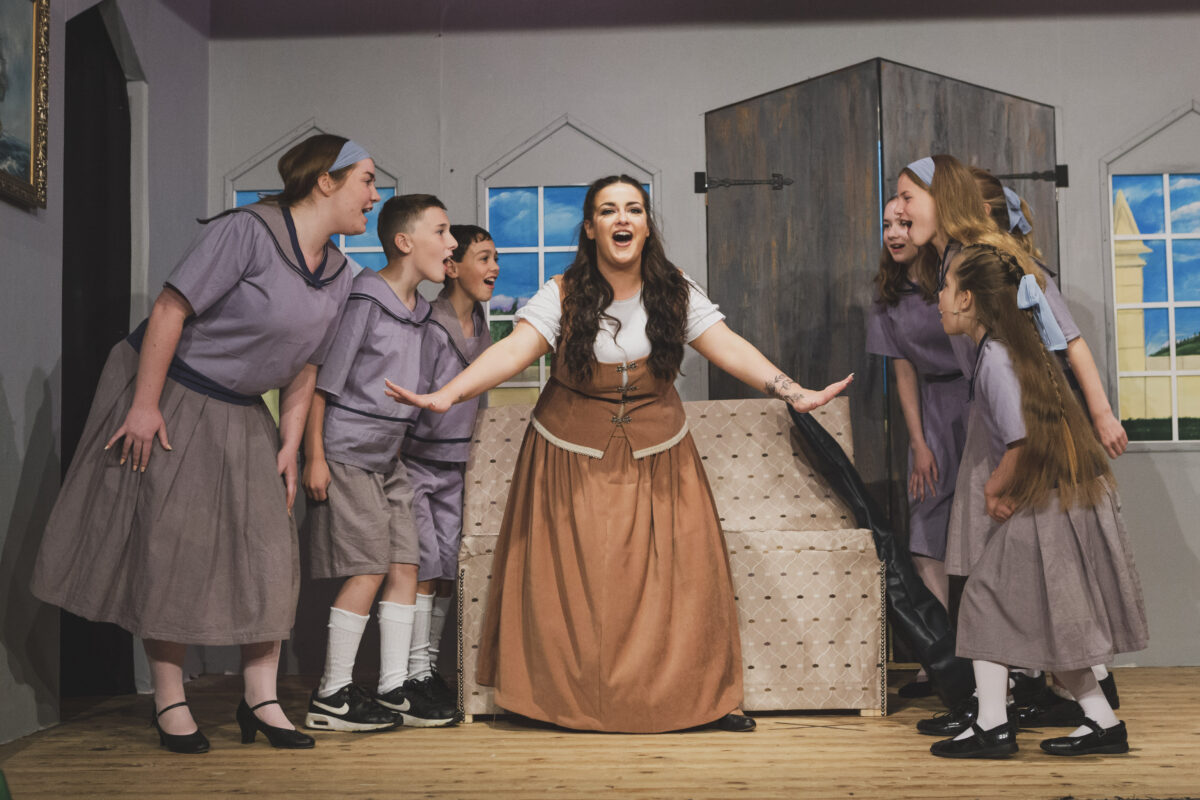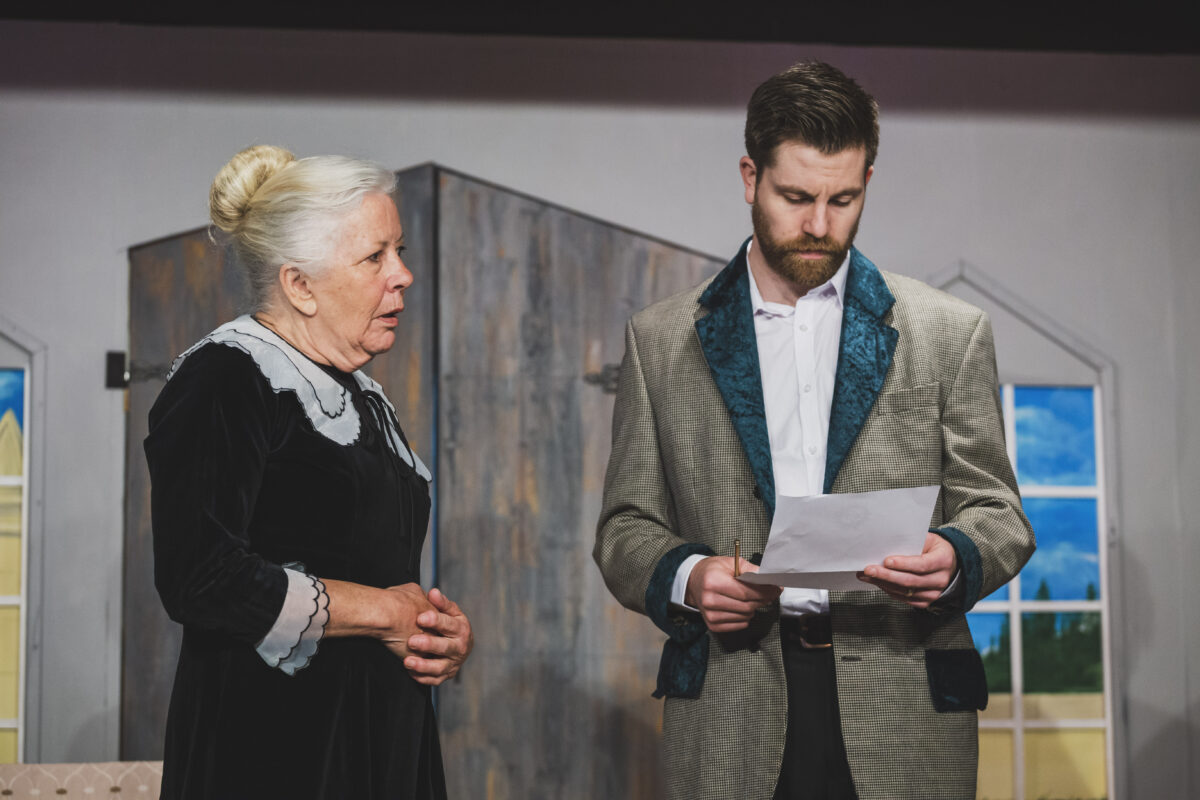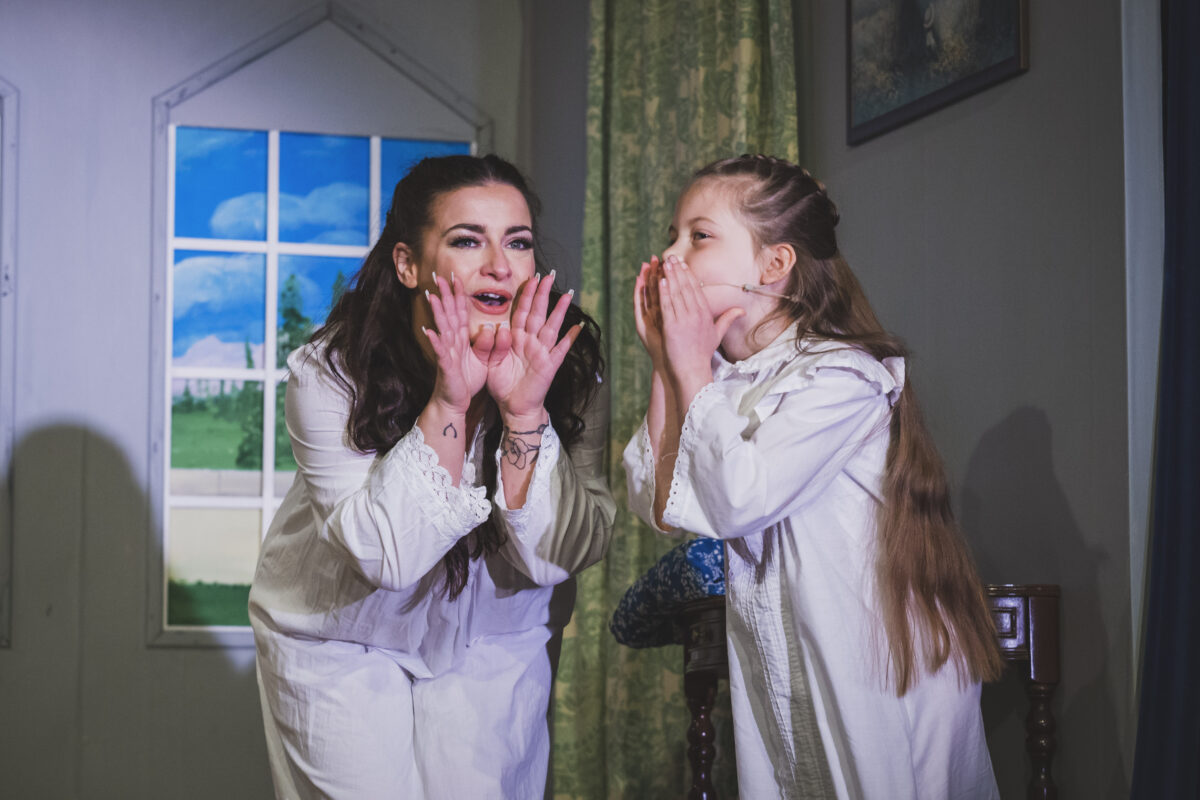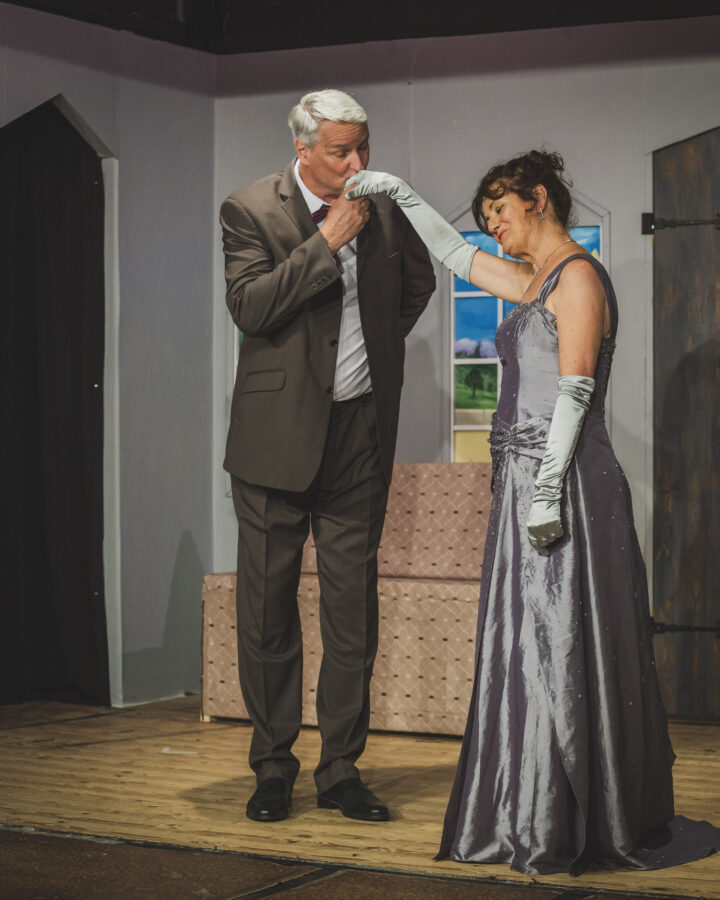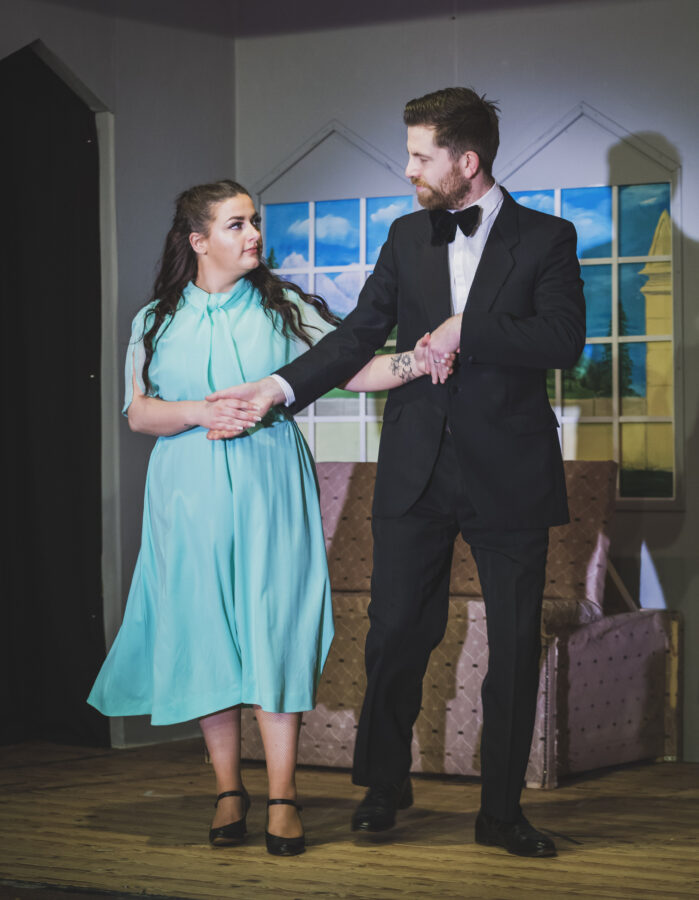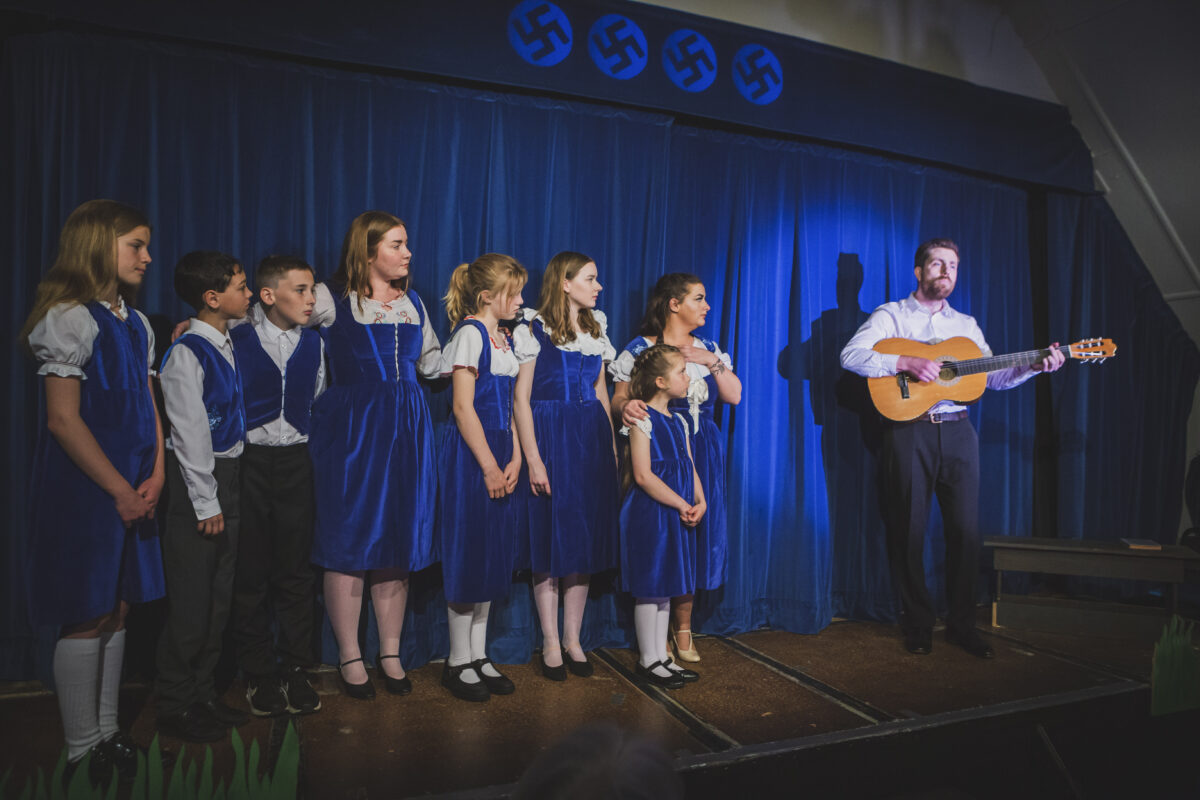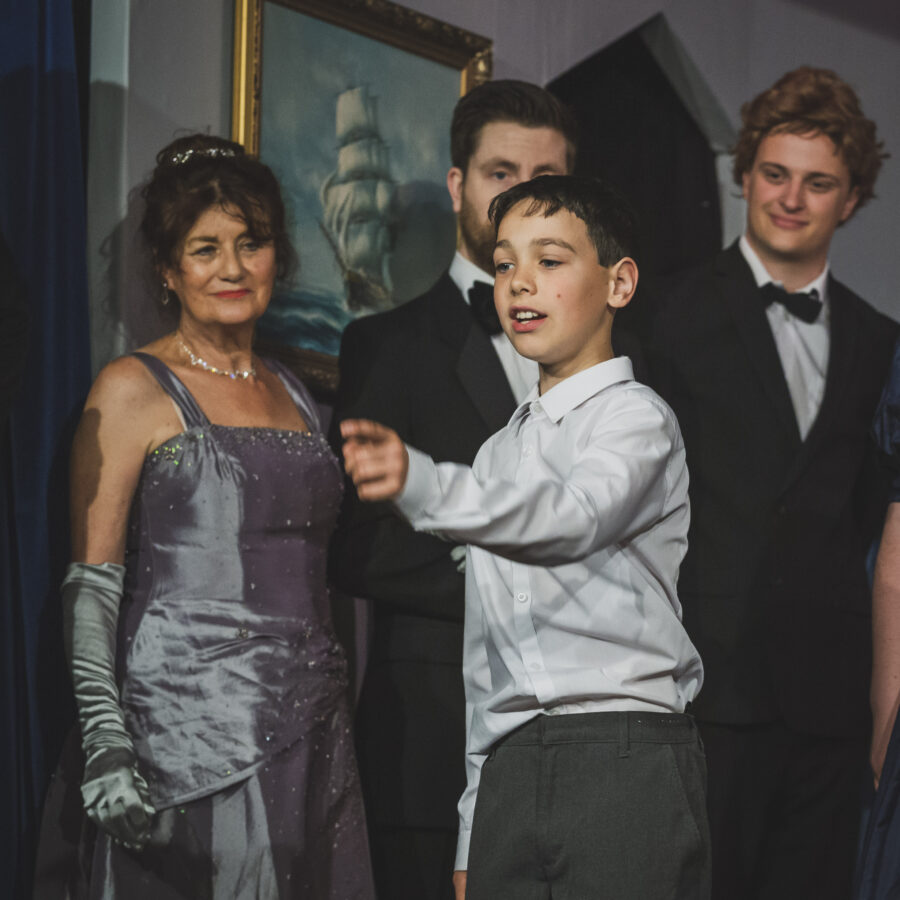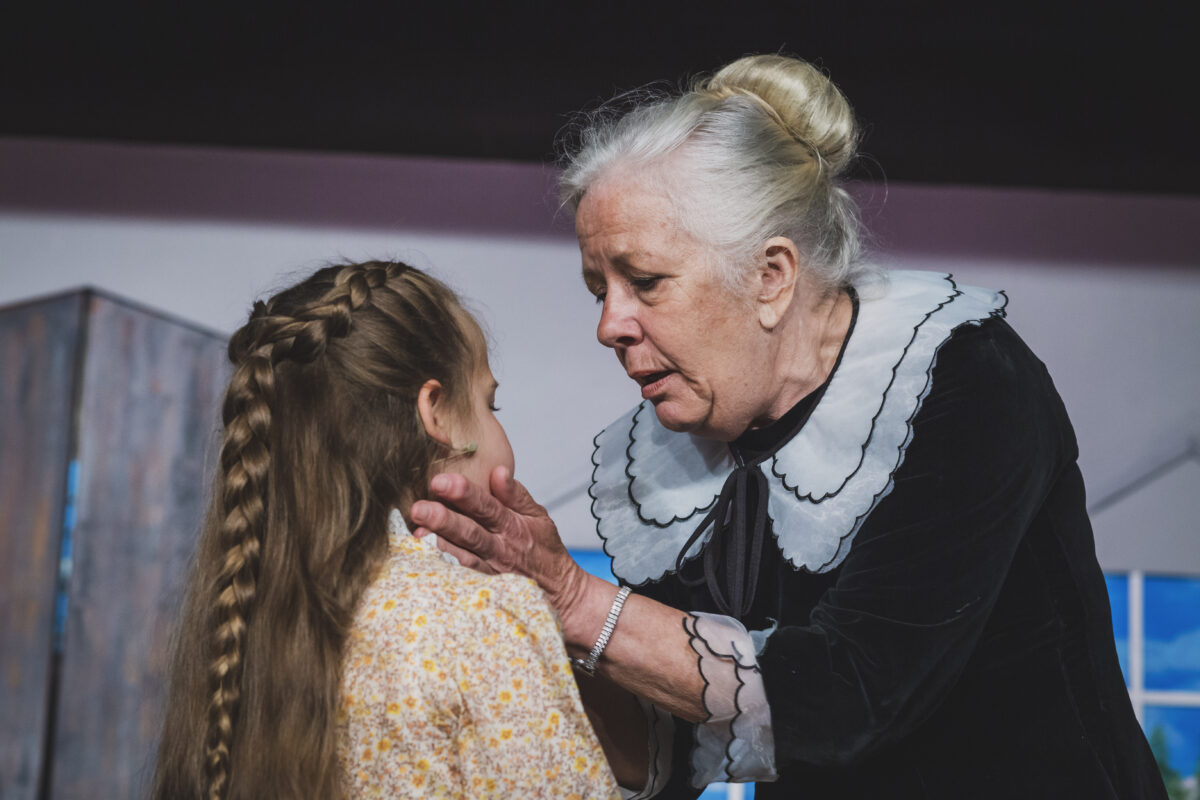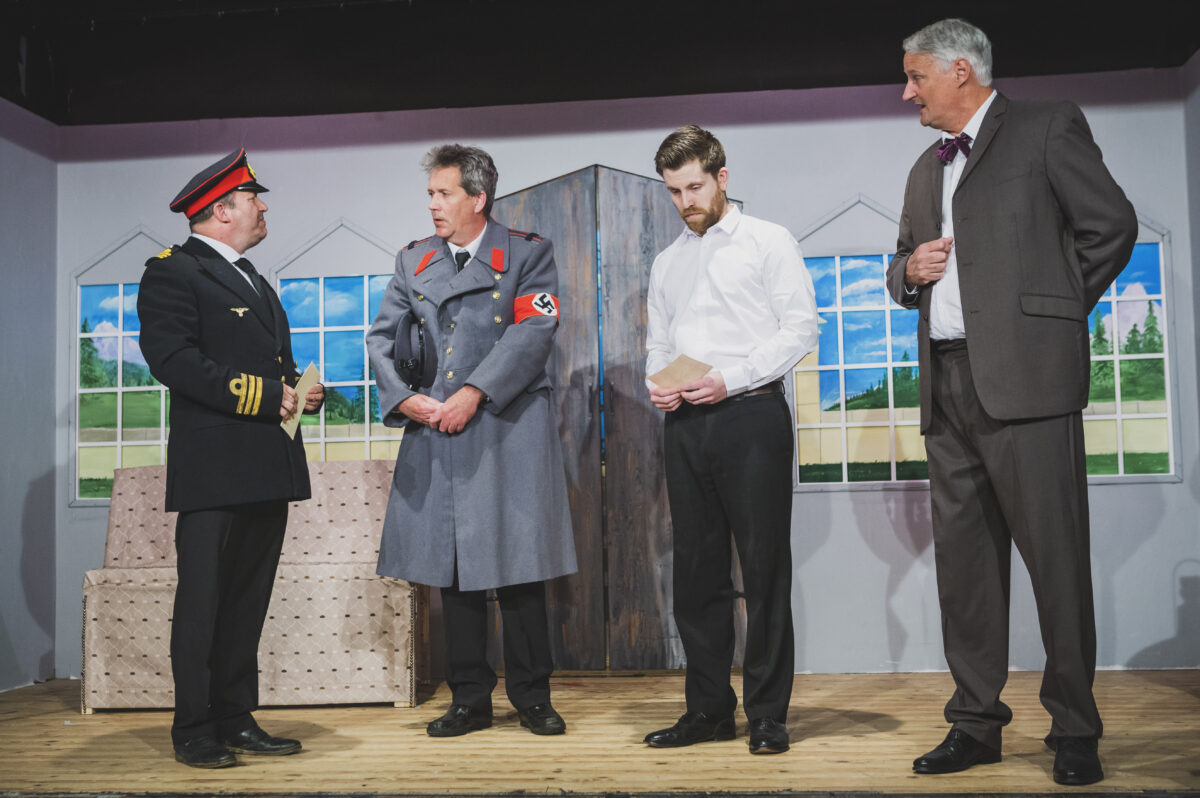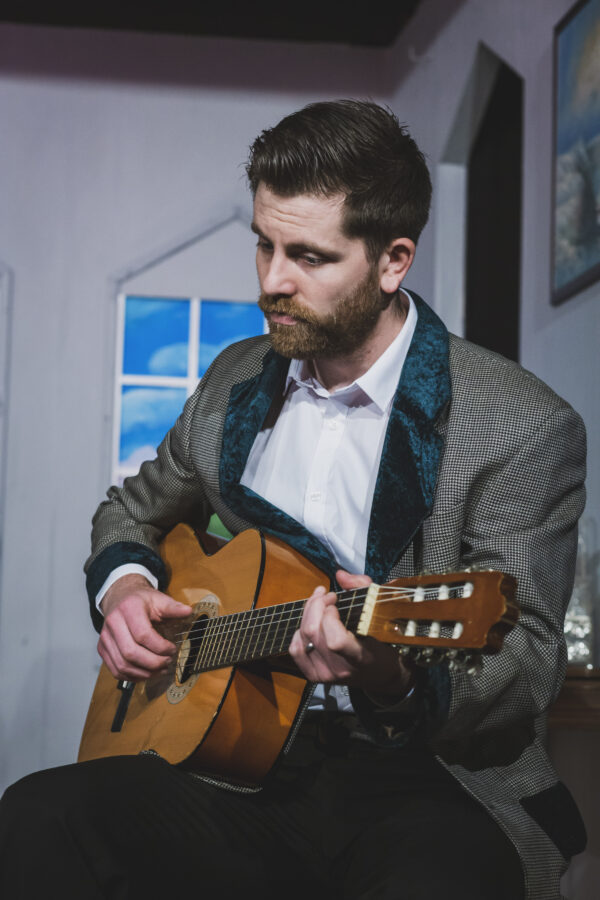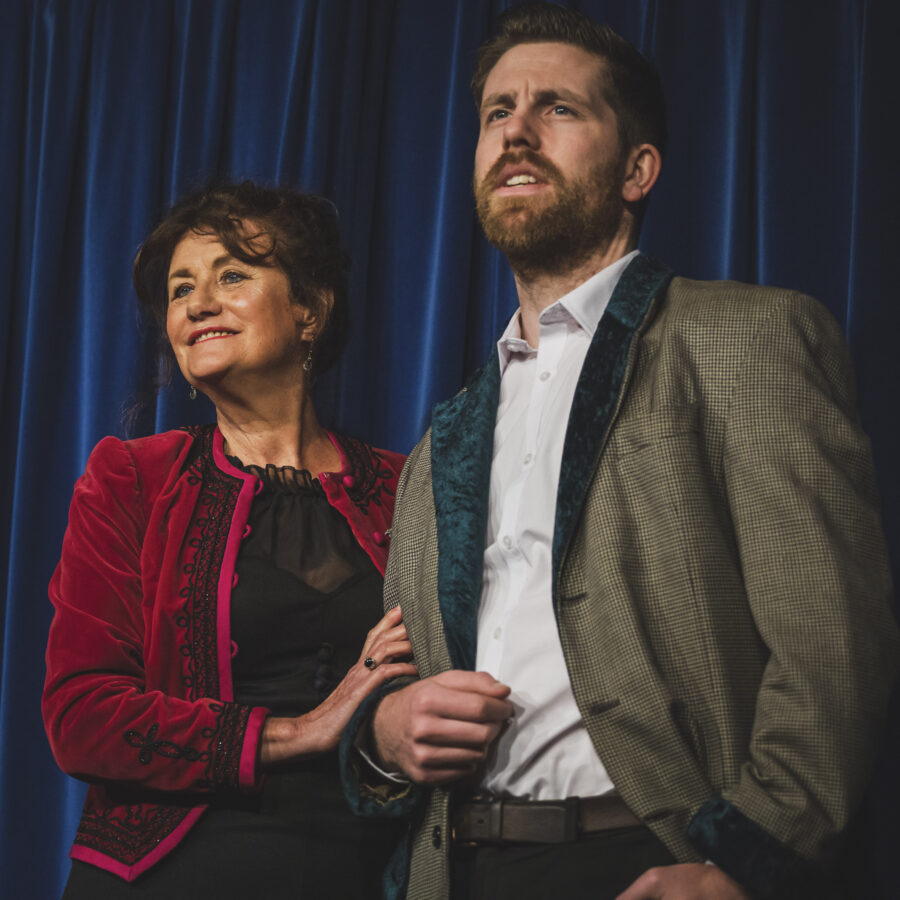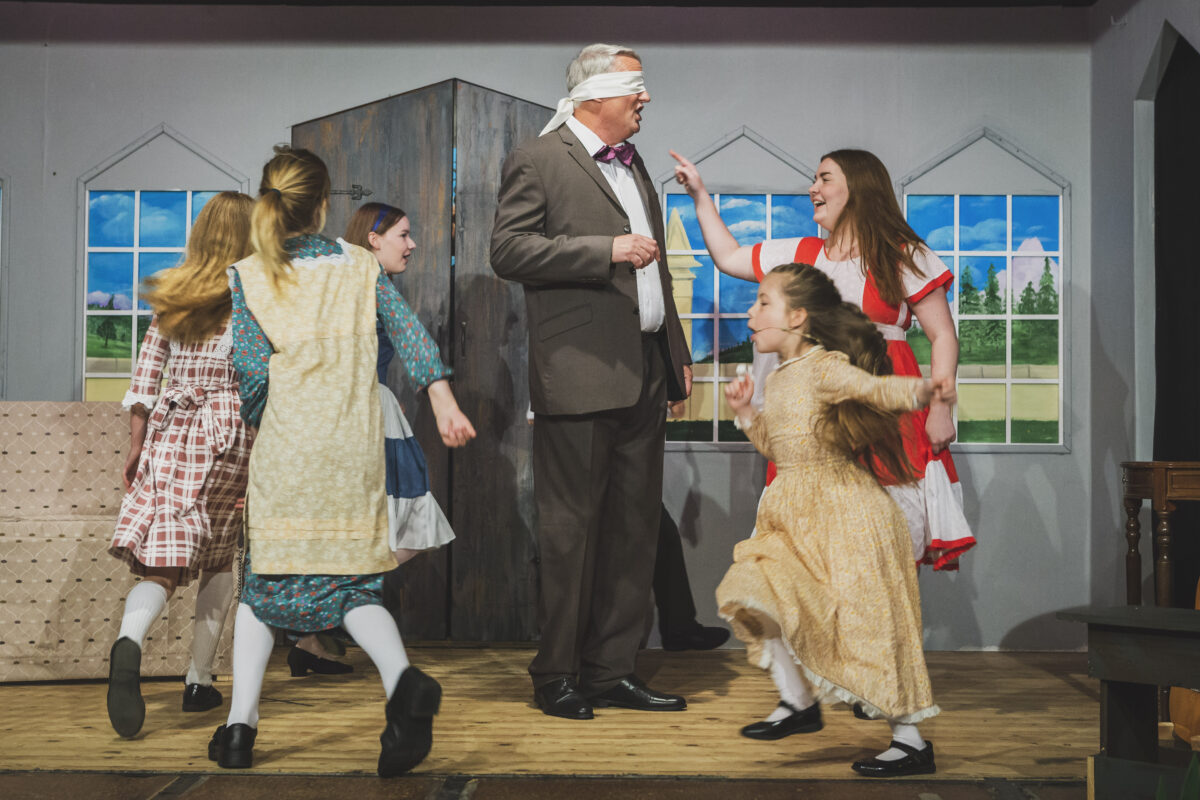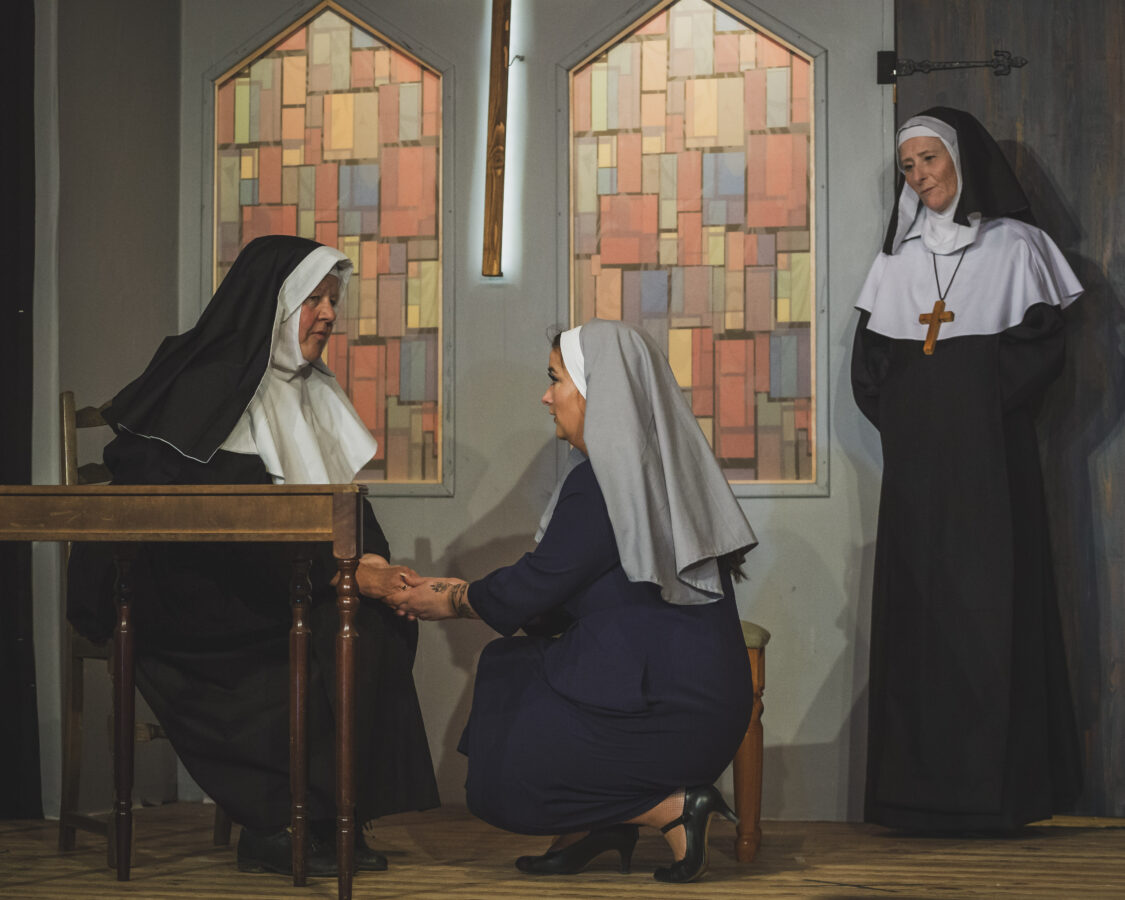 . . . . . If you've been inspired by this production and would like to get involved, please contact the Rushlake Green Village Players who are always keen to attract anyone interested in any aspect of theatre from acting and singing, through technical support, to admin. Full details on the website:  https://villageplayersrushlakegreen.co.uk/