Our community website for local residents, and their friends and families wherever they are.
We hope you, your family and all your friends are safes and well.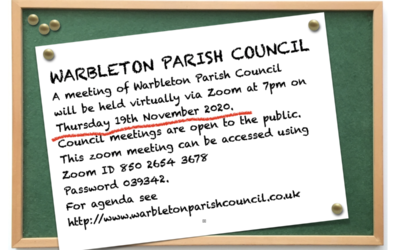 A meeting of Warbleton Parish Council will be held virtually via Zoom on Thursday 19th November at 7pm. Council meetings are open to members of the public, who can join the meeting. Simply go to https://zoom.us/join and use the ID 850 2654 3678 and Password 039342. To...
read more