The new film about Ravilious has been getting a lot of very positive reviews. Timed to coincide with the 80th Anniversary of his death, the film has provoked a renewed interest in this largely overlooked artist, with many now seeing Ravilious as being one of the most significant artists of the twentieth century. The Eastbourne Towner Gallery Cinema will be screening the film "Eric Ravilious: Drawn to War" from 2nd July to 13th August.
Here is what the Towner says about the film:
One of Britain's most innovative artists and designers, Eric Ravilious was as compelling and enigmatic as his art. A varied, restless creator, he produced exquisitely distinctive watercolours, wood engravings, ceramic designs and book illustrations before his untimely death in a plane crash while on commission as an Official War Artist in Iceland in 1942.  Set against the dramatic wartime locations that inspired him, acclaimed director Margy Kinmonth's superb documentary brings to life this brilliant, well-known, much-loved British artist. Made in collaboration with the Ravilious Estate, it unfolds in his own words, using previously unseen private correspondence and rare archive film to investigate what it was, and is to be a war artist; featuring Ai Weiwei, Alan Bennett, Grayson Perry and Robert Macfarlane amongst other contributors and admirers, and released to coincide with the 80th anniversary of Ravilious's death. 
https://townereastbourne.org.uk/whats-on/cinema/eric-ravilious-drawn-to-war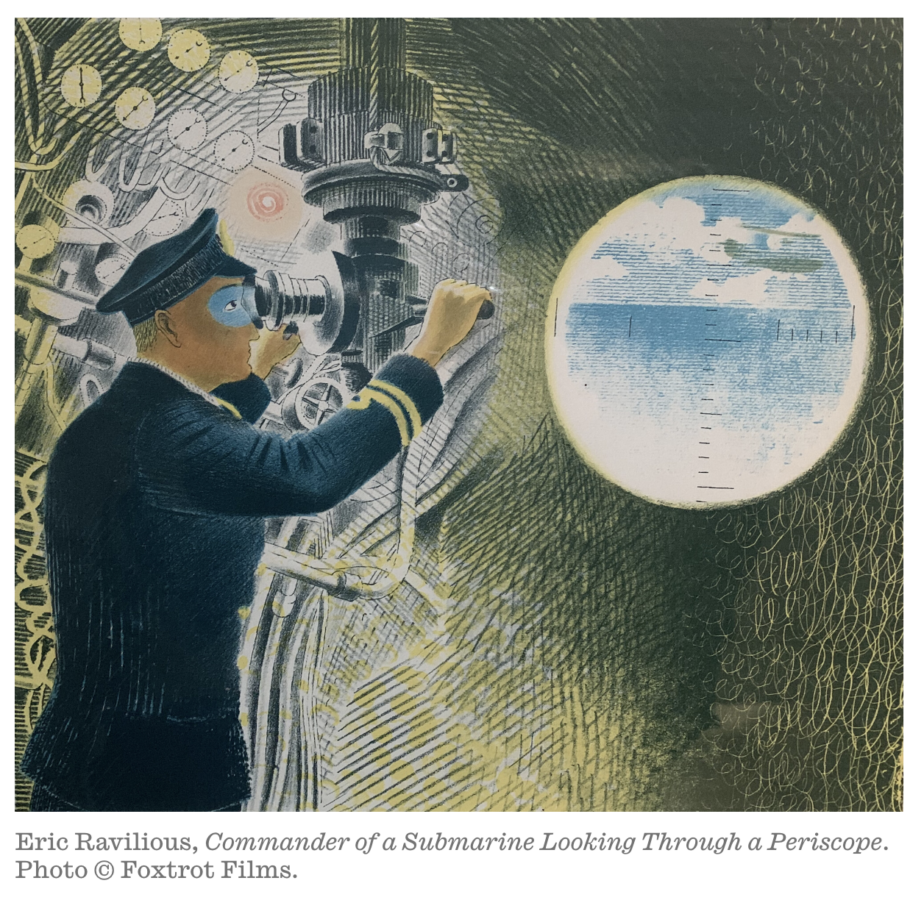 The Towner also has a permanent collection gallery and library archive of the artist's work.
https://townereastbourne.org.uk/whats-on/exhibitions/ravilious-gallery-and-collection-library