The 'Hits of 1969' live gig, on 5th October 2019 in the Dunn Village Hall Rushlake Green, was a brilliant success.  The whole event, including takings at the door and in advance, the raffle (with many generous prizes from local businesses), the bar (all drink and snacks sourced locally from the Village Stores) and a special donation from The Little Arts, raised well over five hundred pounds for Parkinson's UK. The Little Arts team would like to express immense gratitude to all those who helped make the occasion such a success.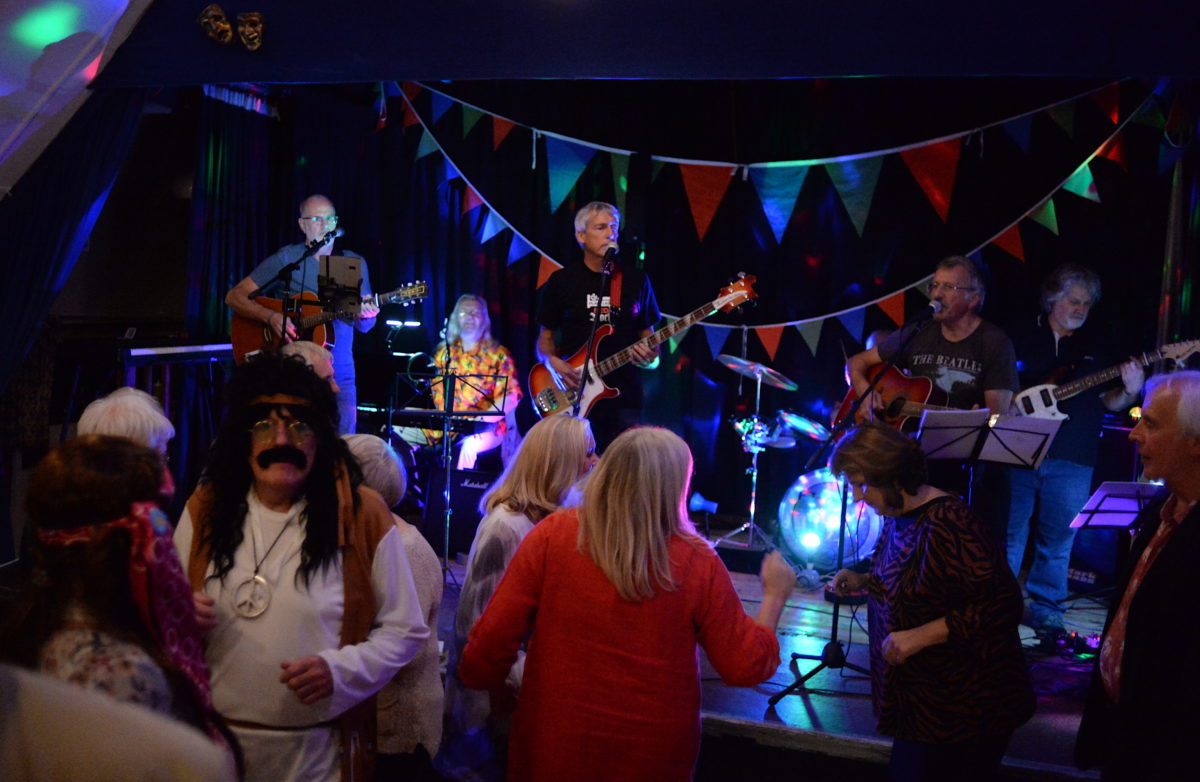 A massive thank you to our talented musicians, who worked so hard to learn all the original songs from 1969 and who performed so brilliantly on the night. The evening was packed full of superb performances from the musicians, all of whom played for free in aid of the charity.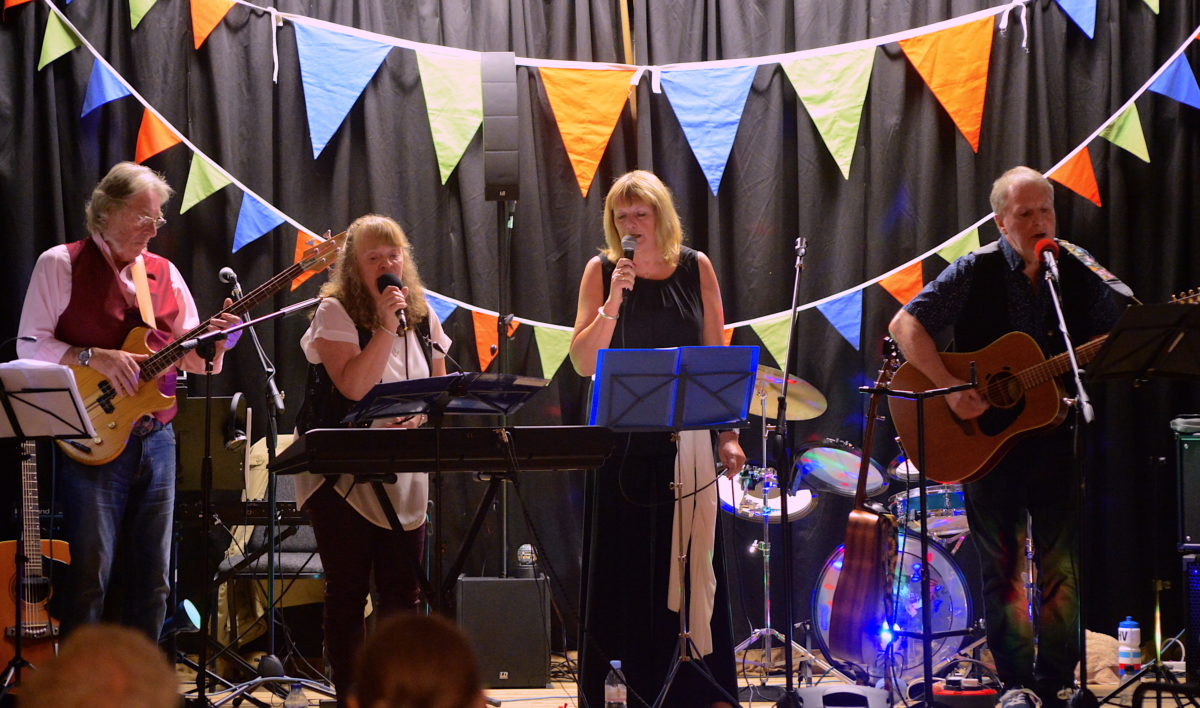 Geoff Russell (aka Cowboy Geoff from Hailsham  FM), Marilyn Payne, Jill Daw and Andy Payne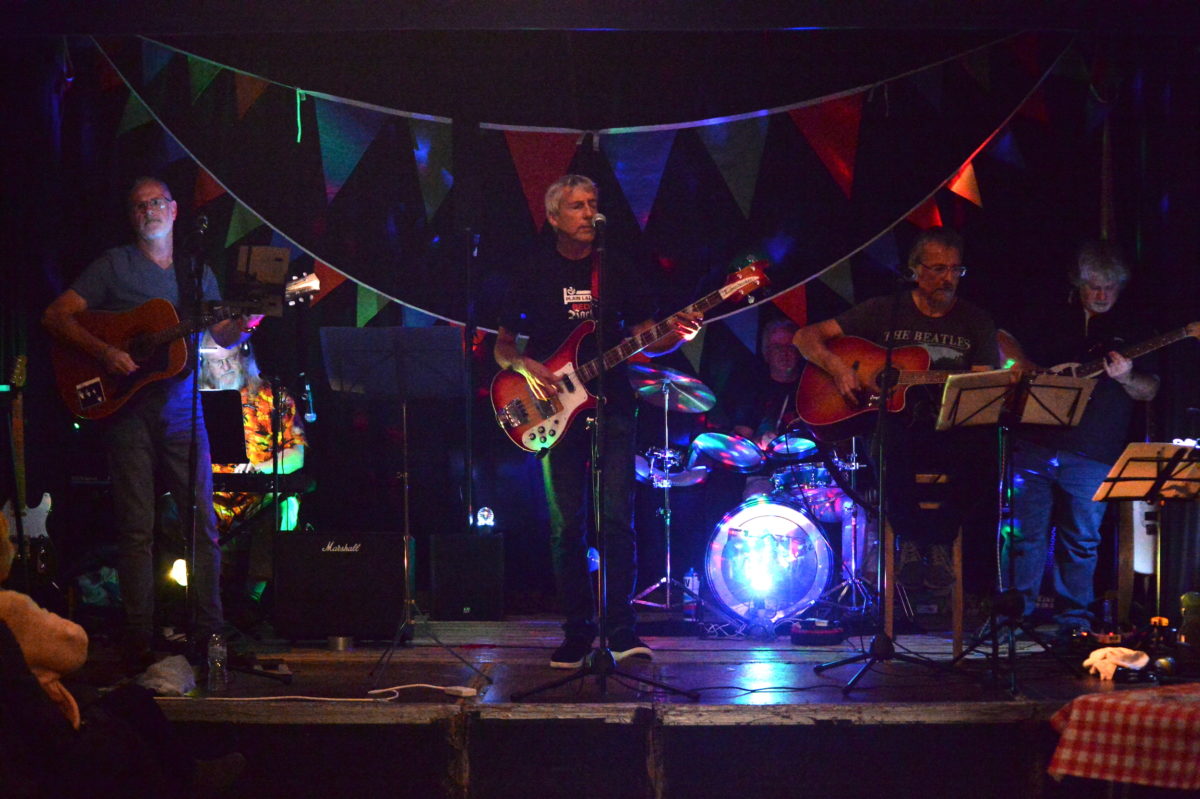 The Nothing is Real Band: Paul Potton, Bob Turner (sitting at the back), Sam Whimpenny, Tim Izzard (drums), Jon Rose and Simon Meader
The whole event was held as a tribute to the late Chris Liddiard, who regularly performed with many of the musicians involved. The event was proudly presented and supported by the Little Arts group. The organisers are hugely grateful for all the tremendous help from Rushlake Green Village Stores, Denise & Nick and all at the Dunn Village Hall, Bryan & Chris for running the bar, Bill & Louise for Front of House, Ian for managing the raffle, and the many generous local retailers (including the Village Stores) who donated raffle prizes.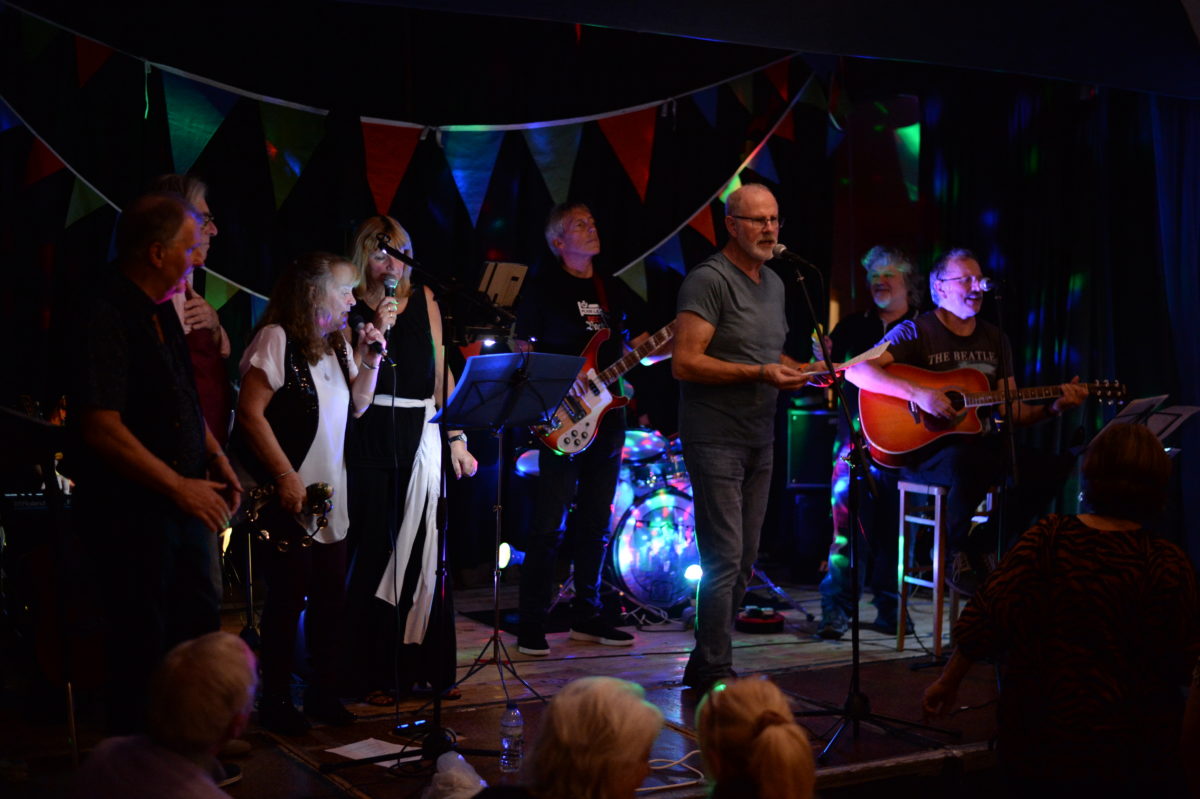 And of course a massive thank you to all the crazy diamonds who turned out on the night, donated so generously to the charity raffle, worked so hard at drinking the bar dry and danced their psychedelic socks off in hippy sixties style.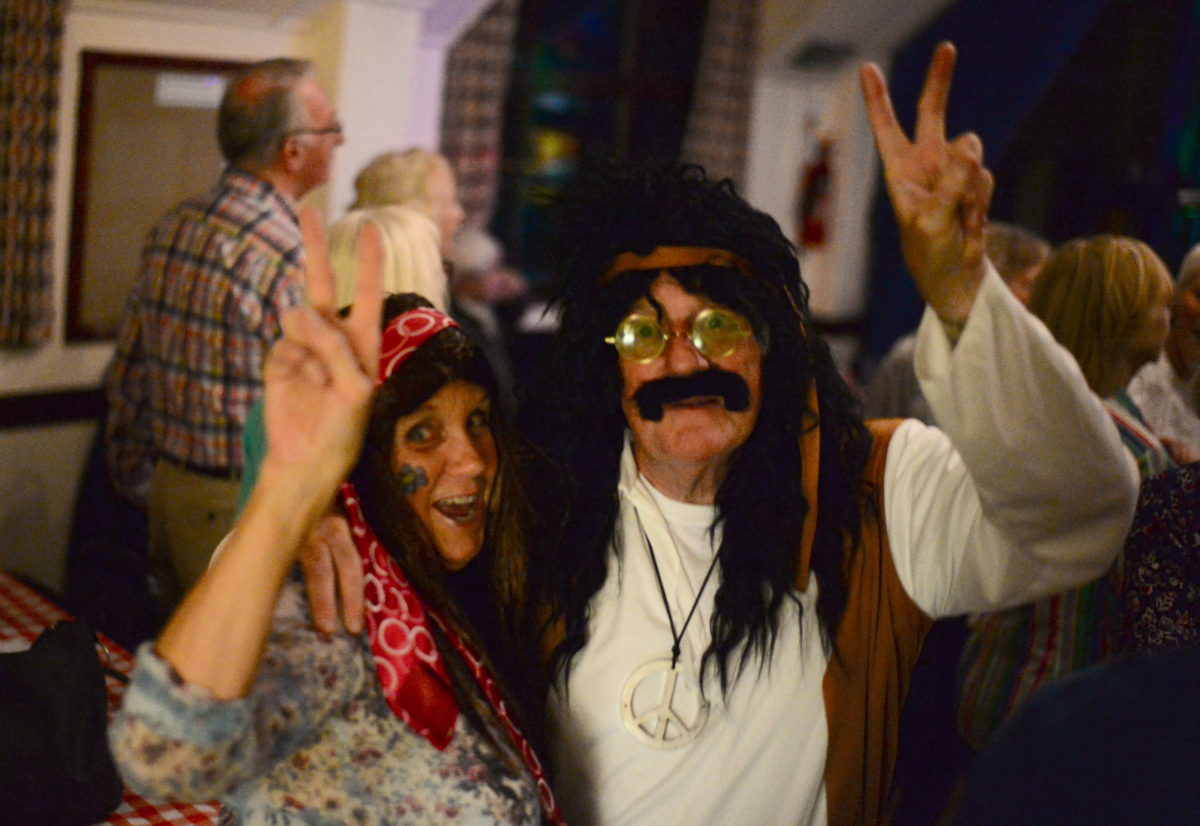 So, well done to all the young dudes. A groovy party, for a great cause. Far out. Peace and Love.