A lock-down defying virtual Christmas market, featuring local artists and makers has been launched. Decorative boxers, glass designs, ceramics, fabric toys, handmade wooden Christmas decorations, jewellery, limited edition prints, drawings, paintings and greetings cards. All this, and much more, from 14 local makers' websites, facebook, instagram and etsy pages, where you can buy unique presents and decorations for Christmas.
Market creator Sophie Douglas offers this warm welcome to the Christmas Makers Fair 2020 . . . .
. . . . Follow the links to the artist and makers work.  This year, we bring it to you! Please check out our wonderful local artists and makers. They need your support more than ever this year. Please check out all our 14 artists work.  Please feel free to share with your friends and family and we hope you love their work as much as we do!  Wishing you a healthy and happy Christmas
Sophie Douglas, Artistic Director – The Little Arts:  https://www.facebook.com/thelittlearts. 
Jazz the Alchemist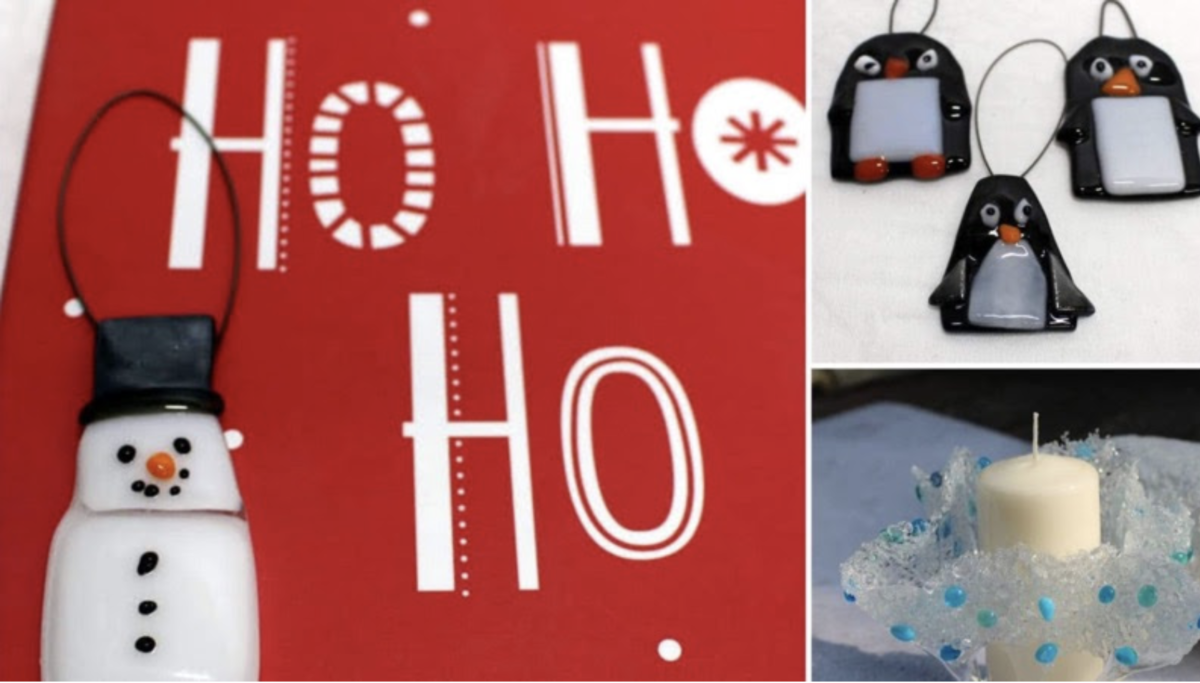 Jazz the Alchemist is a local glass artist and teacher. She creates beautiful one-off art works, pictures, Christmas ornaments, coasters, candles holders and more.  Please check her out on her website, Facebook or Instagram :
Contact details: 07938 806494.  jazz@jazzthealchemist.co.uk
Christine Hayes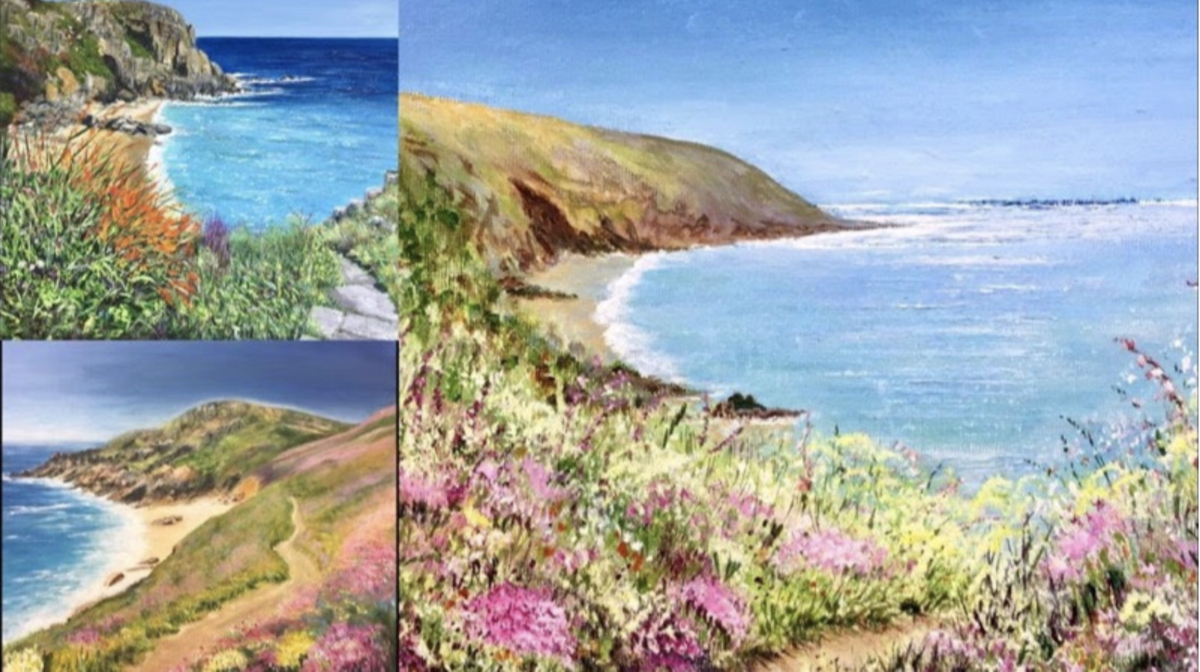 Christine Hayesis an artist from Punnetts Town. She creates animal portraits and stunning landscapes. You can find her on Facebook, Instagram and Etsy.
Contact details: christineashbourne@googlemail.com
Julia Desch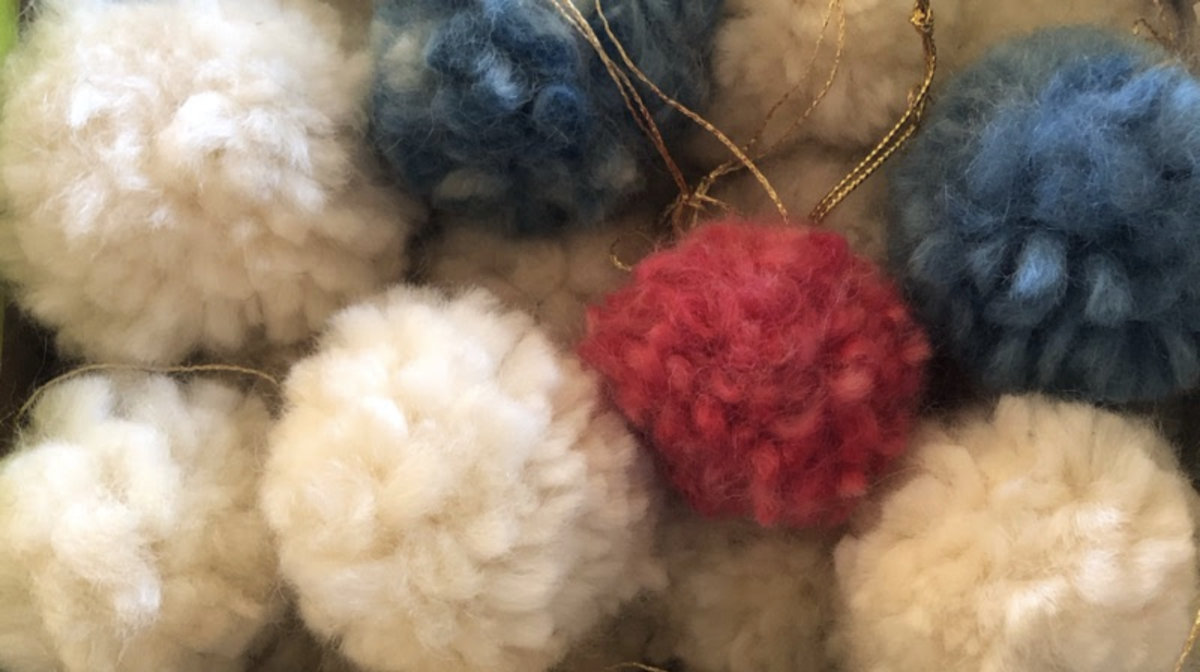 Julia Desch is a multi talented local maker. She is a poet and has 3 beautiful collections for sale. She is an artist working with wool that she has produced from her lovely Wensleydale sheep, hand dyed using natural home made dyes and turned into wool and woollen products.  You can find her work on Facebook, instagram.
Contact details:  : 01323 832781
Sue Bailey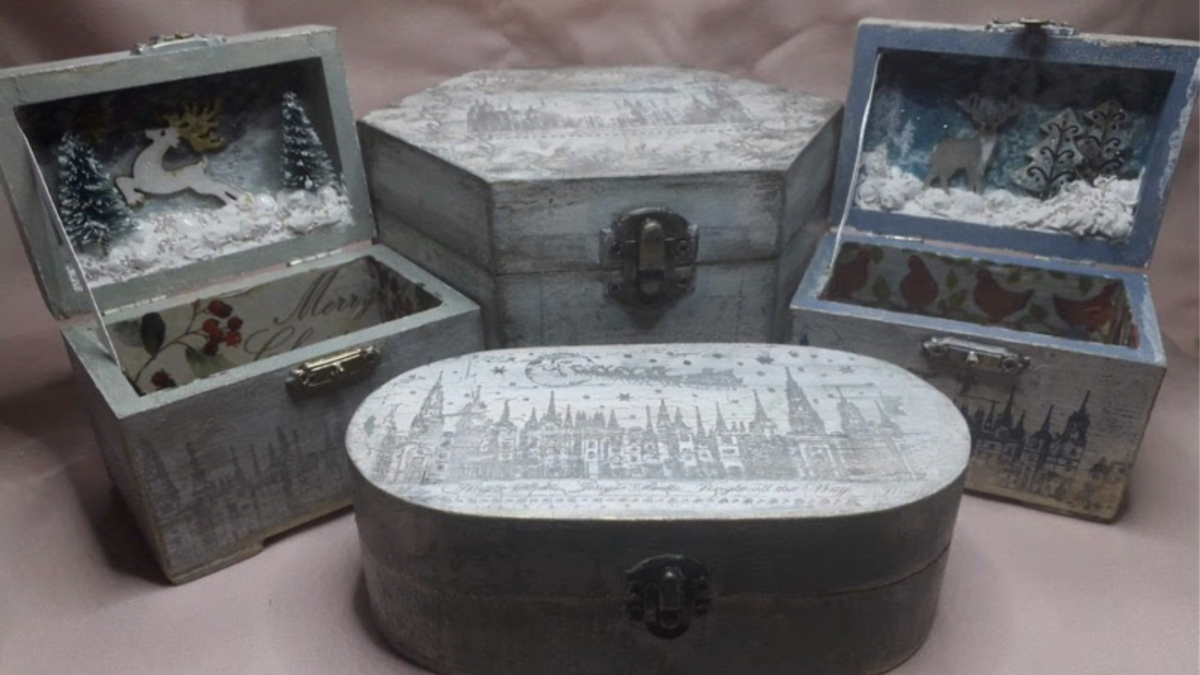 Sue Bailey creates beautiful decorated boxes for keepsakes and treasures. She uses a range of different techniques to create beautiful surfaces. Check her work out on Instagram  
Contact details: suemb56@gmail.com
Louise Birch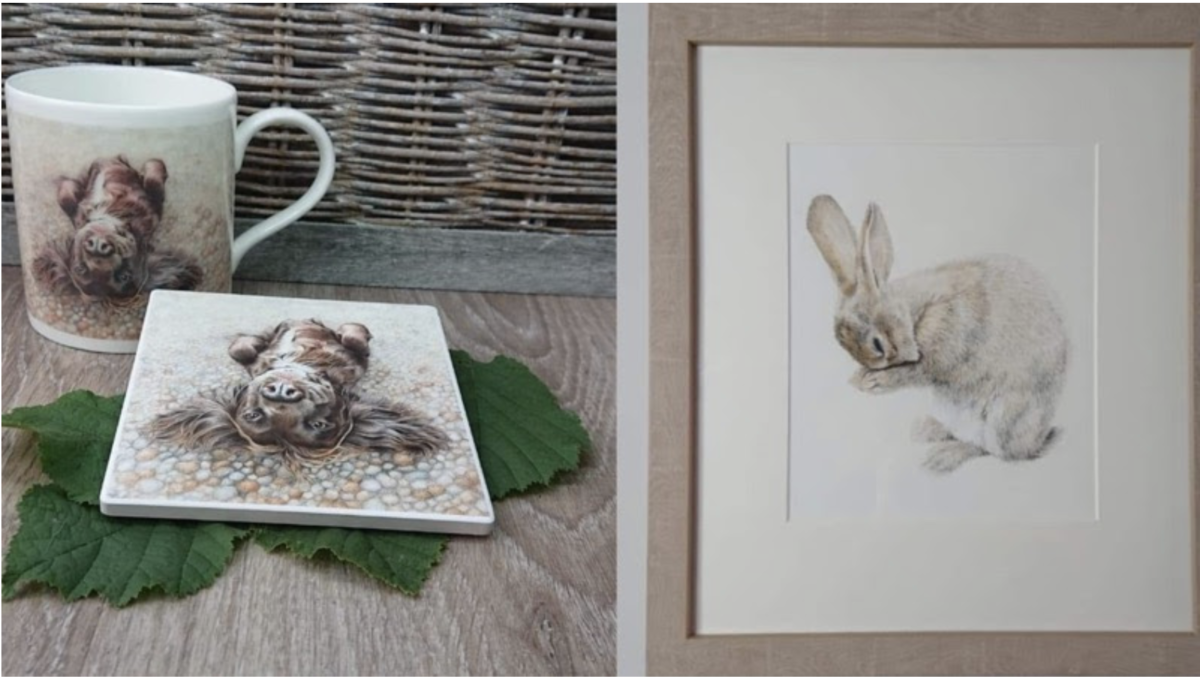 Louise Birch is a local pet portrait artist working with coloured pencils to create wonderful images of animals. She has an amazing ability to capture the character of the animals she draws, clearly showing her love and understanding for them. She has a range of gift products and is available for commissions of your pets. You can find her on Facebook, Instagram, Etsy and via her website  https://louisebirchart.co.uk
Contact details: info@louisebirchart.co.uk
Kelly Bruce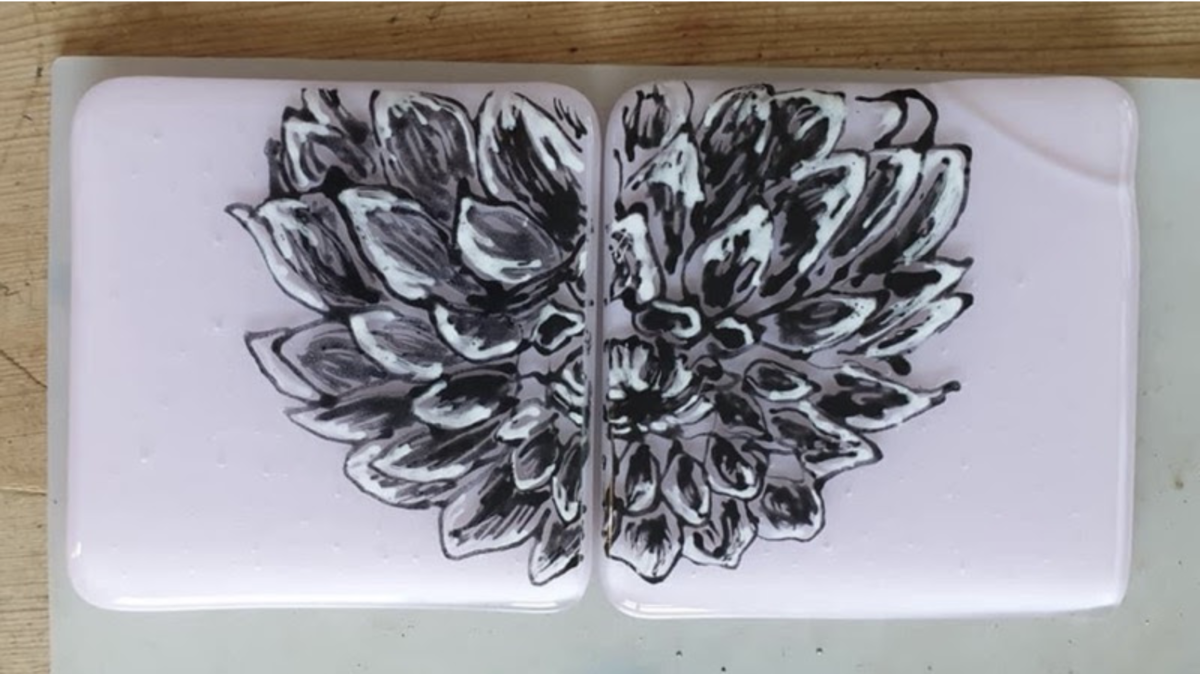 Kelly Bruce from Wonky Angel Glass Design is an early career glass artist creating beautiful ornaments and one off glass pieces.  Find her work on Facebook*.
Contact details: kellyamberbu@hotmail.co.uk  07740928781
Susie Ramsey-Smith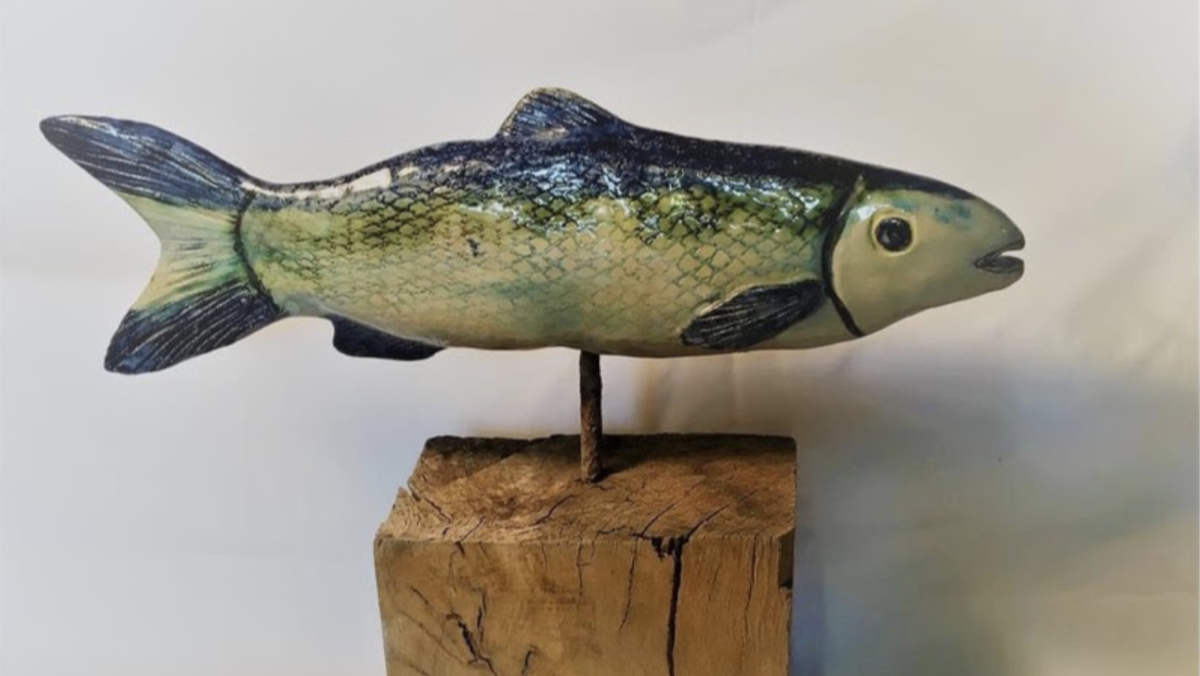 Susie Ramsey-Smith is our super talented ceramists and teacher. She has recently completed her MA exploring harvesting her own local clay.  She creates beautiful functional objects like mugs, jugs and bowls as well as sculptures.  You can find her work on Facebook, Instagram and via her website.  (She also runs a lovely glamping site, and I can highly recommend the shepherds huts for a relaxing get away!).
Contact details:  O1435 810390 or susieramsaysmith@gmail.com
Jane Sutherland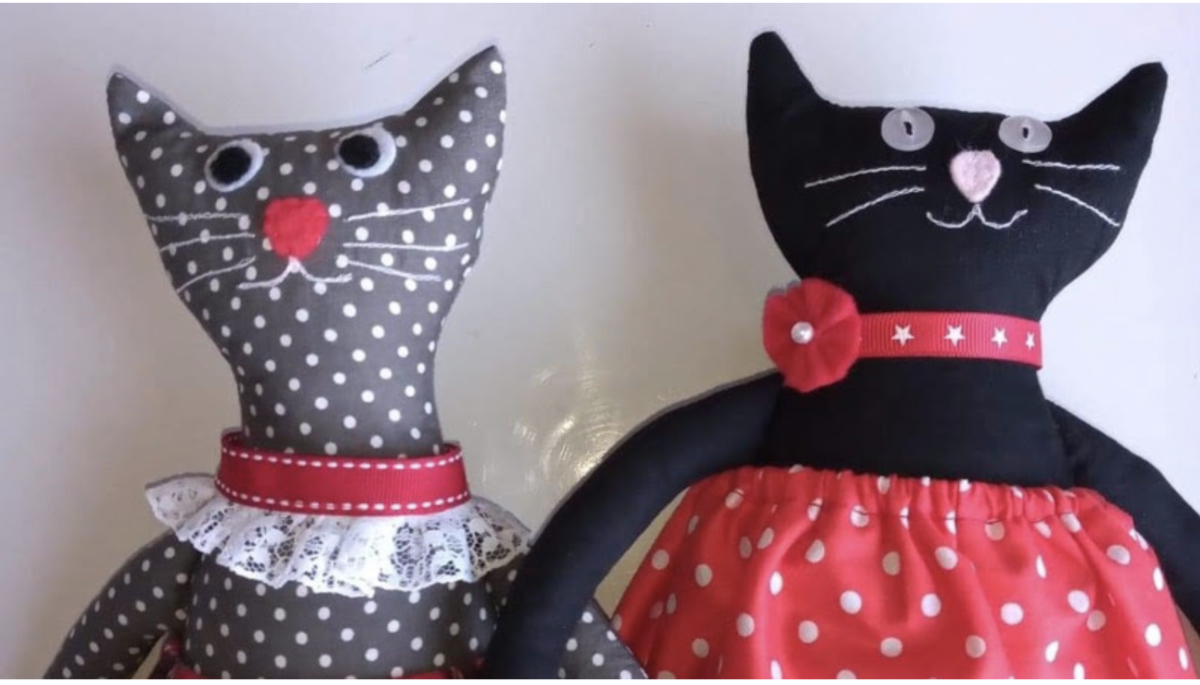 Jane Sutherland creates unique handmade fabric cat toys, ornaments and fabric objects. These lovely creations are a great gift this Christmas.  You can find her on Facebook and Instagram.  
Contact details:  email jane-sb@outlook.com
Mark Austin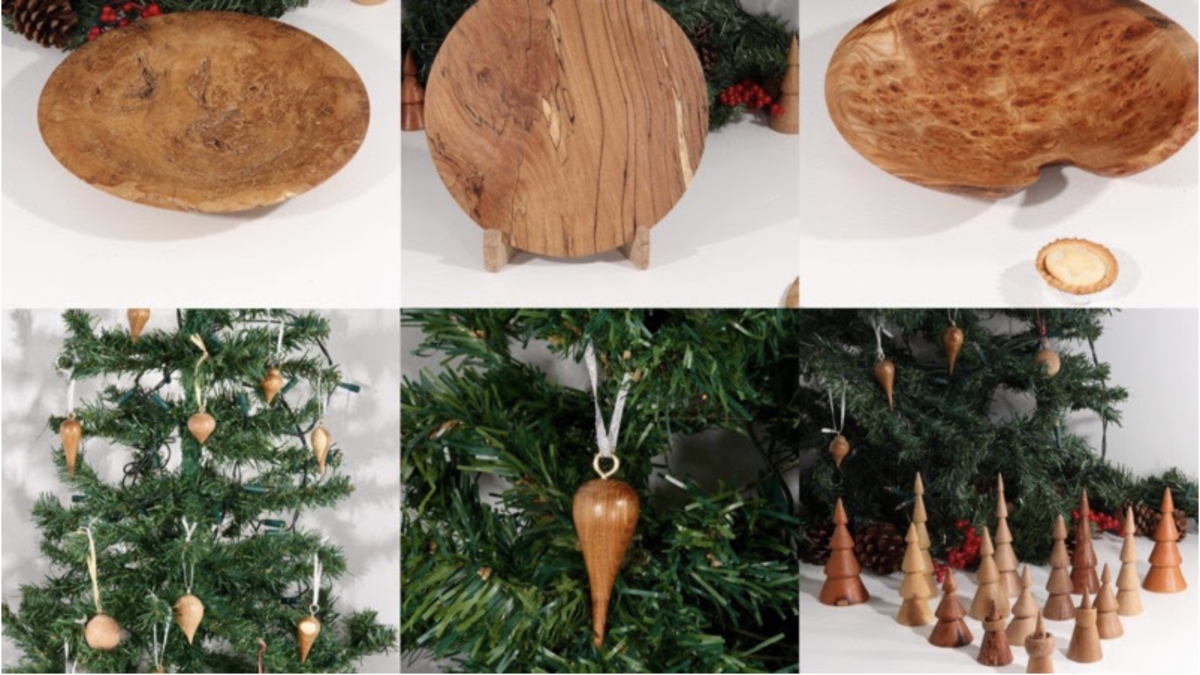 Mark Austin creates wonderful wood products from his studio in Hailsham. From bowls to baubles, his work celebrates and shows the natural marks and forms of the wood. He creates larger scale artworks, function bowls, Christmas trees and baubles, shoehorns and working sticks.  He takes commissions and has made doors, tables, chairs and lots more.  You can find him via his website, Etsy, Facebook and Instagram.
Contact details:  Mark.Austin@mja-wood.com  07793 047124
Jennifer Bisset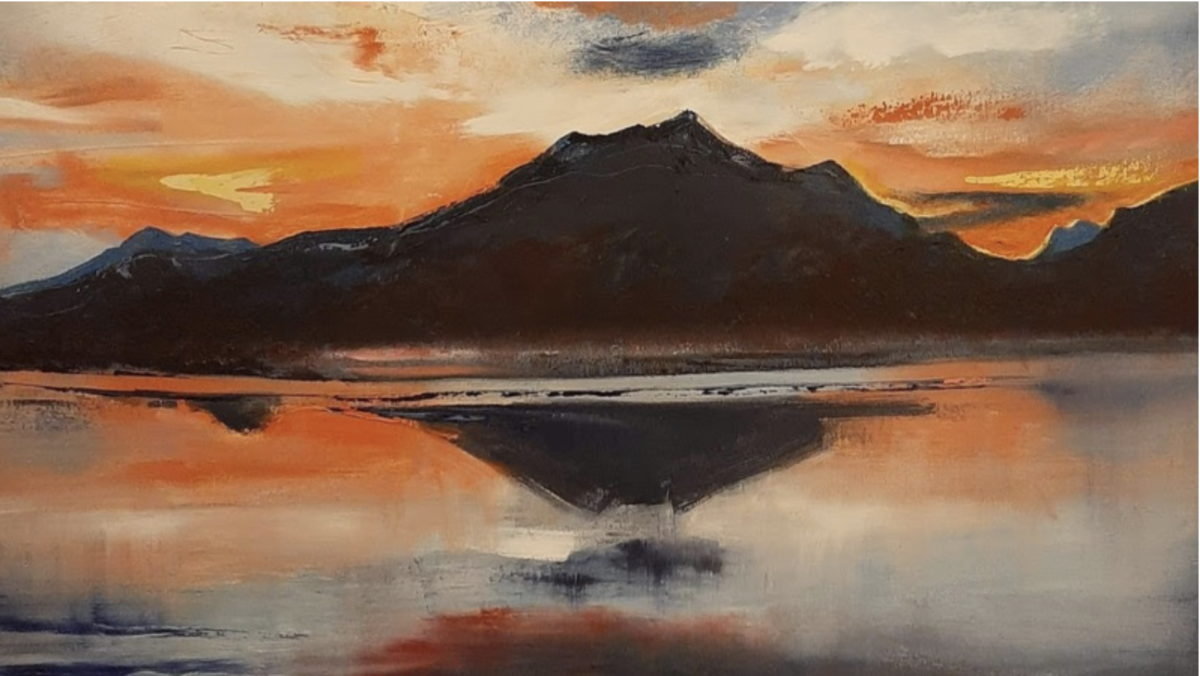 Jennifer Bisset is a local professional painter.  She creates stunning paintings of landscapes that hold the viewer with their emoting power, created through her use of colour and marks.  You can find her on Facebook and Instagram
Contact details: 07896283145 or email jenniferbisset1@gmail.com
Liz Hankins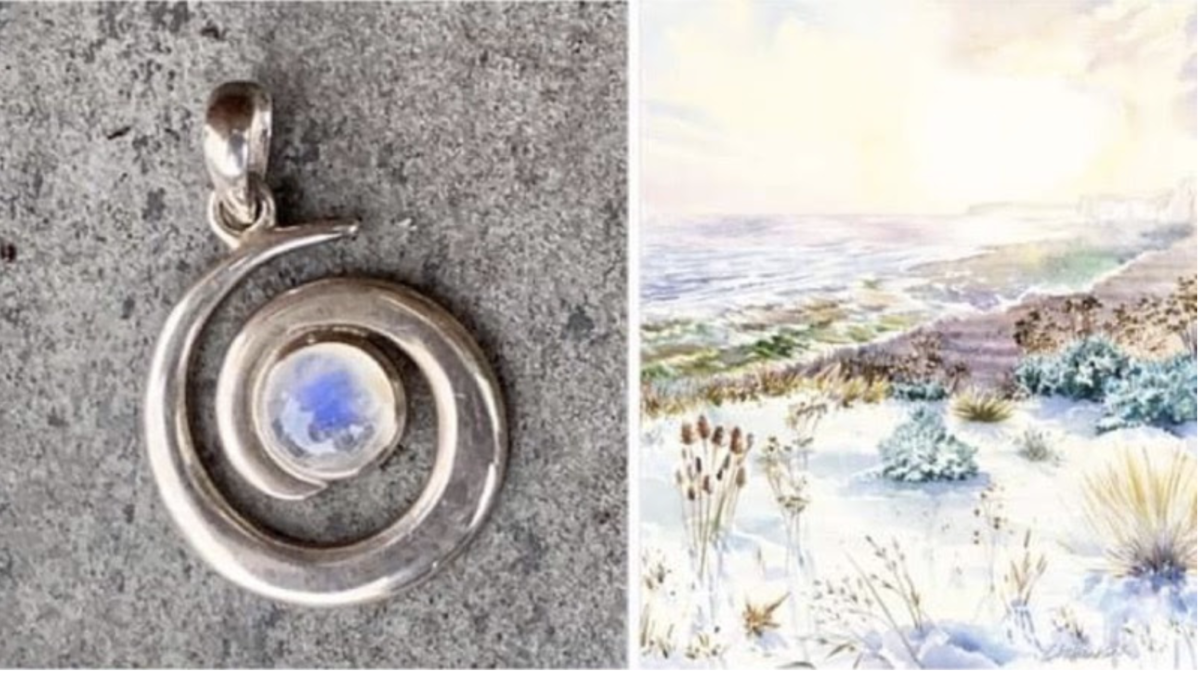 Liz Hankins is watercolour painting and illustration artist and runs Vision Gallery where she also sells jewellery.  She has limited edition prints of her work as well as originals and takes commissions.  You can find her work via the Vision Gallery website and Facebook. :
Contact details:  lizhankins@gmail.com  07970 772063
Jill from Springwood Ceramics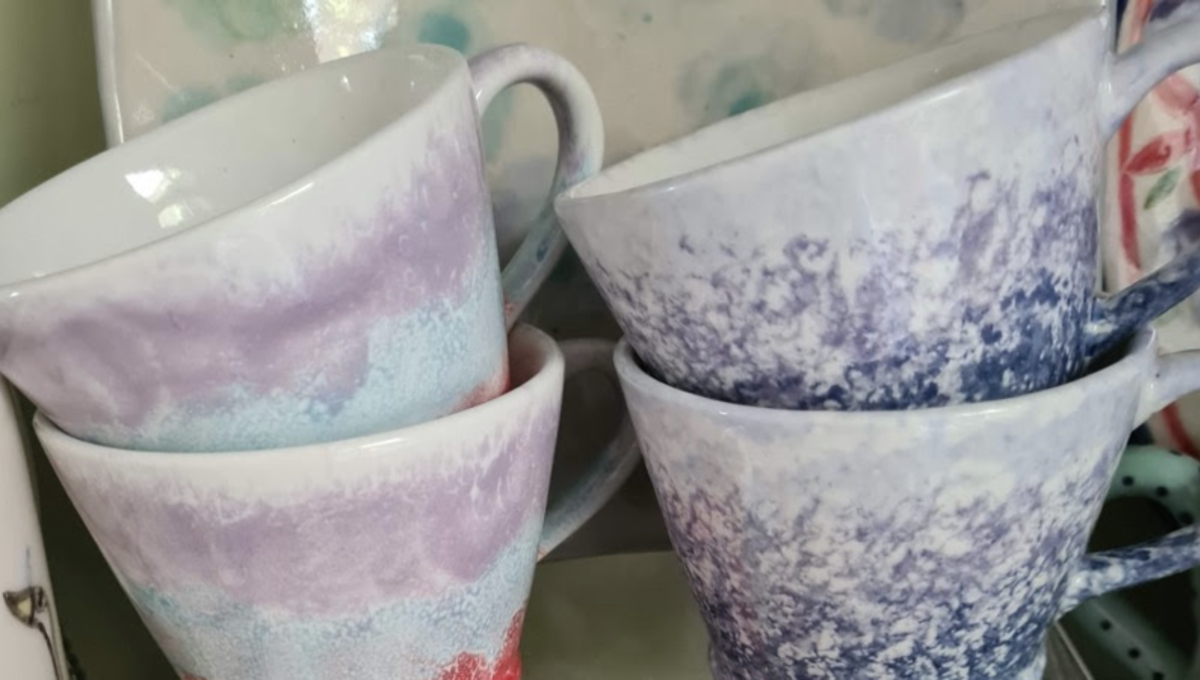 Jill from Springwood Ceramics creates hand painted ceramics. She makes functional ceramics like mugs and bowls as well as objects like her lovely domino sets.  She has a love for colour and marks which she shows with her painting and glazing of her one off pieces. You can find her work on Facebook and Instagram.  
Contact details: 07746 115932. Email: Springwood.ceramics@gmail.com
Joyce Clarke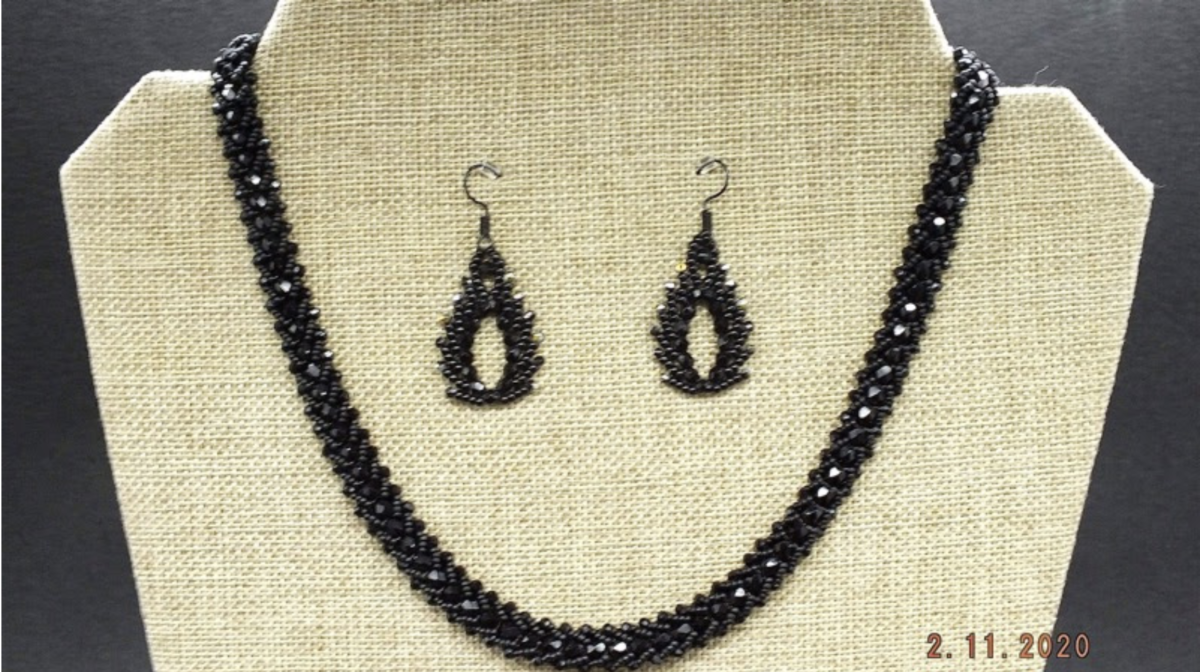 Joyce Clarke creates amazing beaded creations. From stunning jewellery to ornaments, these intricate creations take time and skill, and are a gift your loved ones will adore forever. You can view more of her work on Facebook.  
Contact details: joyceone@me.com 01424 255606
Sophie Douglas


Sophie Douglas is an artist and photographer and runs The Arts School.  Sophie has two focuses in her work, colour and materials, and nature. She creates drawings, paintings and prints, and takes commissions. She creates digital art using photography which is available from her website or Saatchi Online.  She creates drawings, paintings and gift cards and her work is available via her website, Instagram and Facebook.  
Contact details: 07875475525  sophiedouglasartist@gmail.com