The overwhelming praise for the quality and brilliance of Sunday's Jazz Event at the DVH is a testament to Tim Lord's extraordinary ability to bring together a perfectly matched group of musicians of the very highest standard. The event gave us all a glimpse into Tim's hugely respected reputation for organising music events and festivals involving the countries best jazz musicians. Sunday's event in the Dunn Village Hall clearly featured four musicians of such a calibre.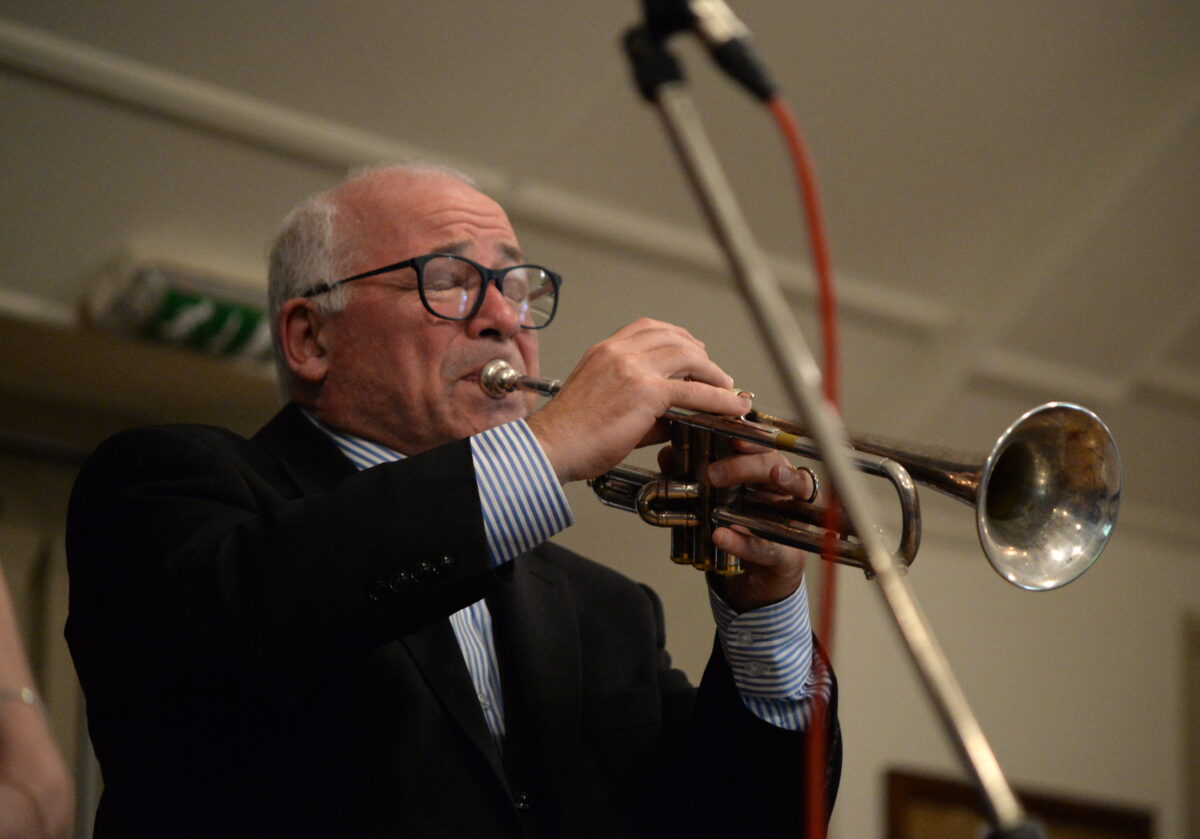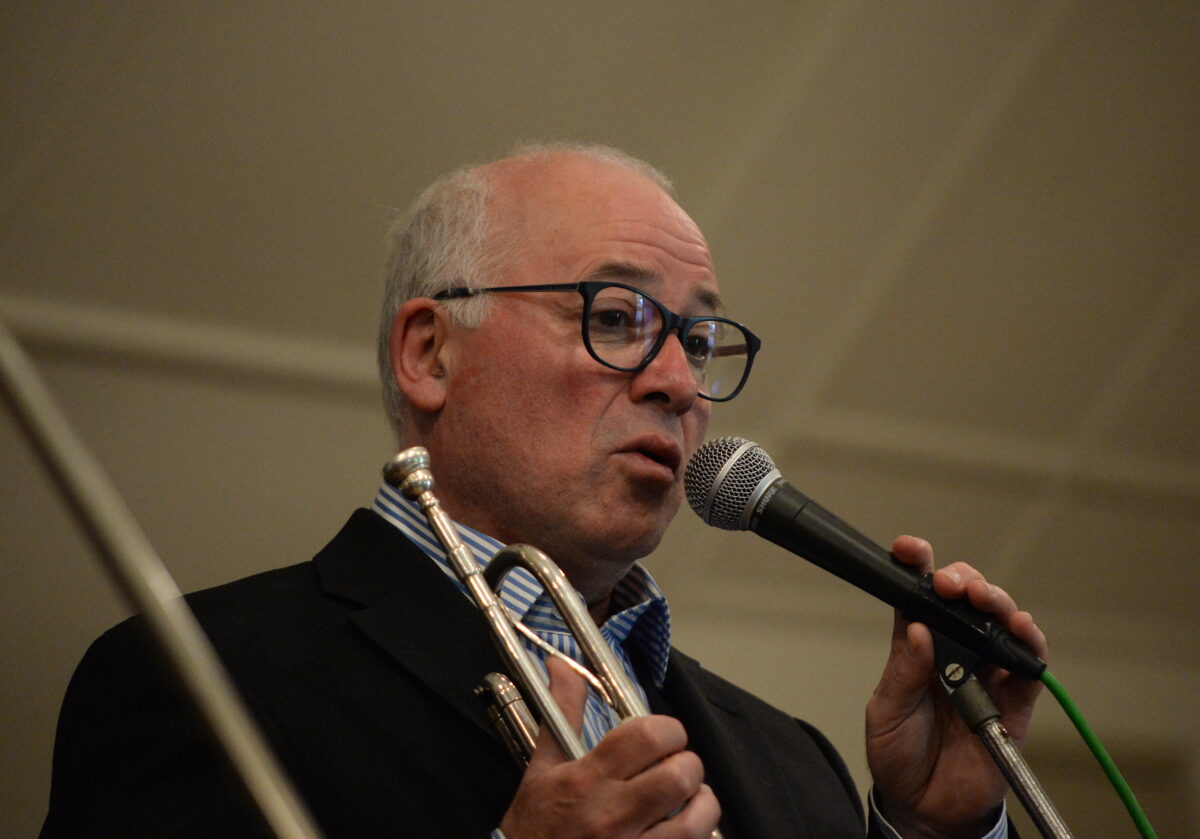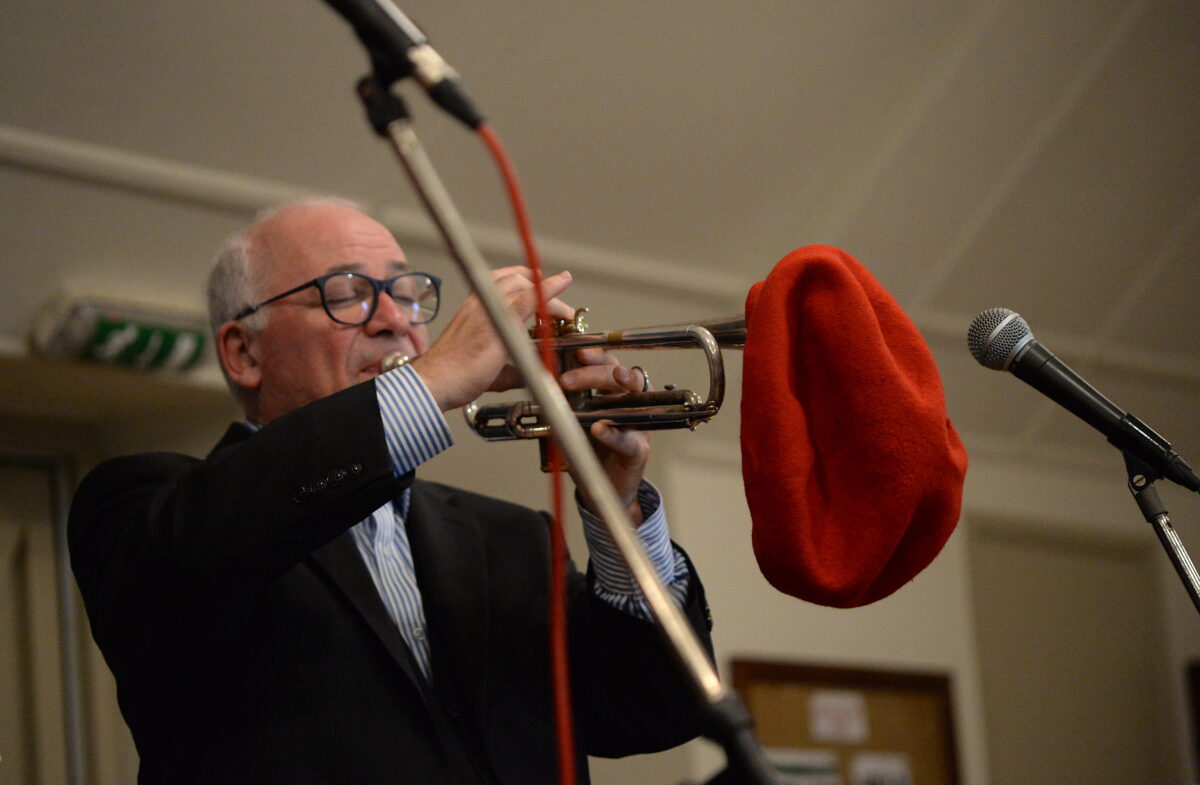 Enrico Tomasso (Trumpet) played (and sang) with exuberant brilliance, and amazed us as he revealed a youthful close encounter with Louis Armstrong – whose virtuosity and vitality was reflected in many of the tunes showcased during the evening.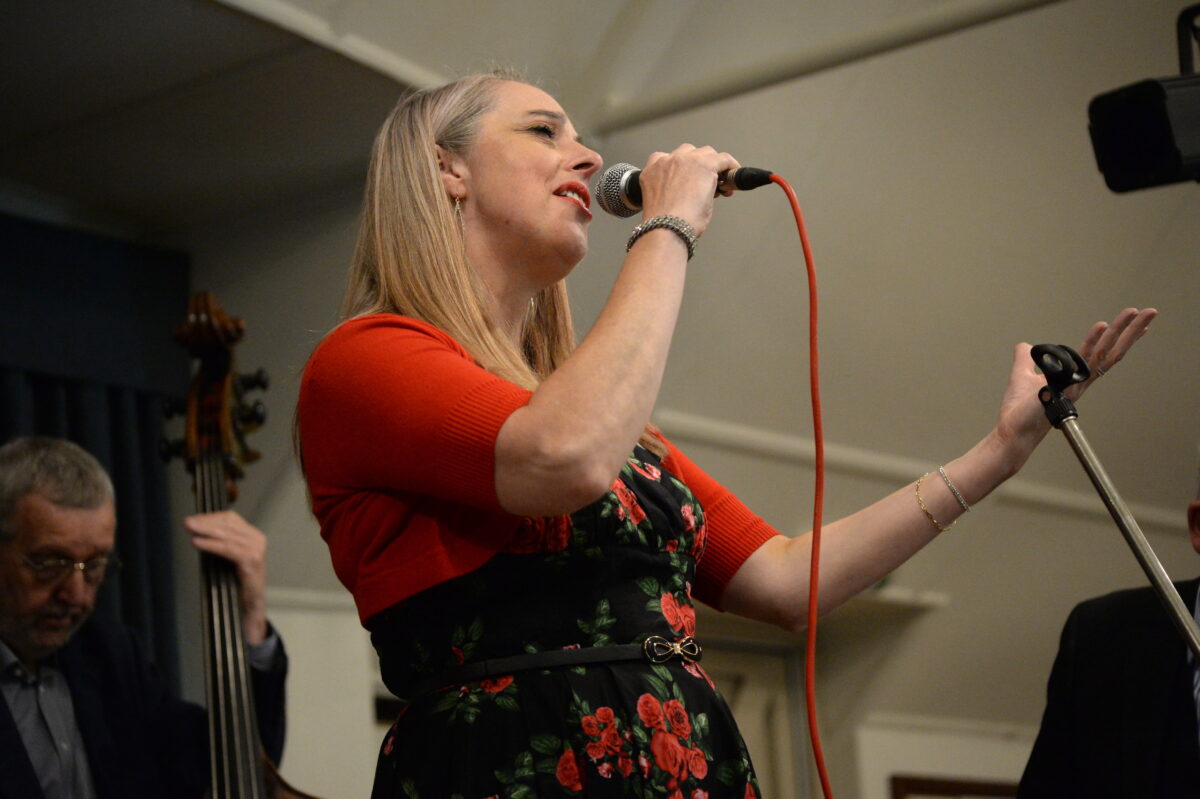 Joanna Eden (Vocals) showed no signs of being thrown in at the last minute, when the booked singer Tina May was indisposed. Joanna's relaxed style, and the energy of her performance, instantly put everyone, including the musicians, at ease.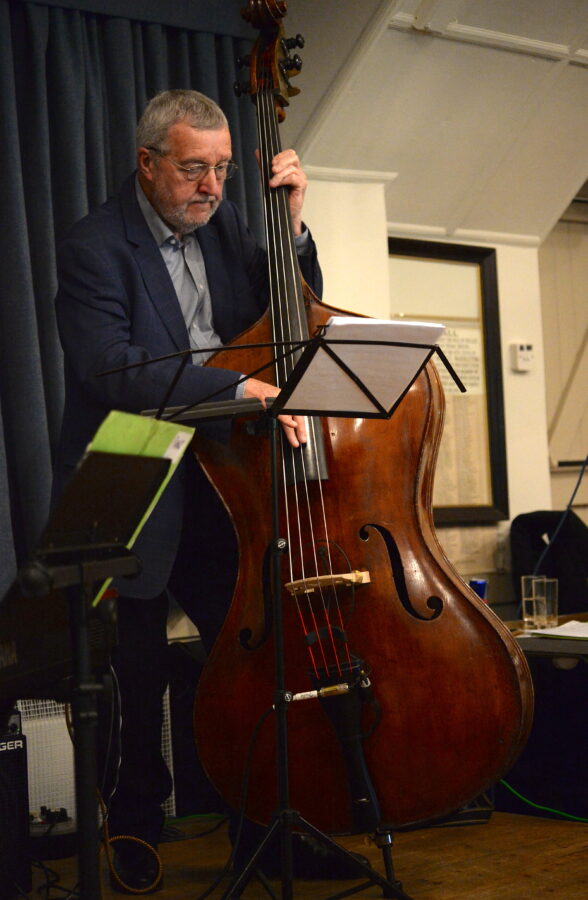 .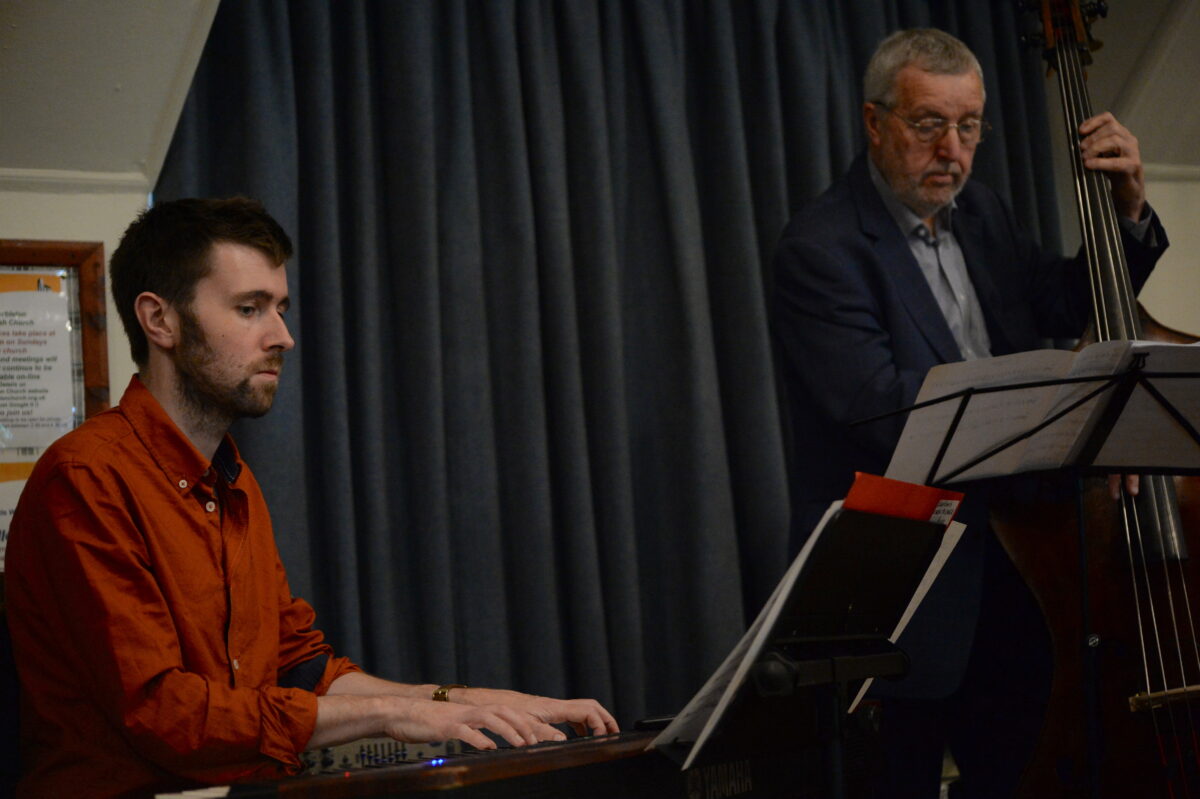 Liam Dunachie (Piano) and Dave Green (Bass) made up the quartet.
Liam played brilliantly throughout, even when handling pieces that were clearly new to him, and his improvisations were dazzling. Dave's double bass provided a rock solid, mellow and tuneful backbone. No need for a drummer on this night.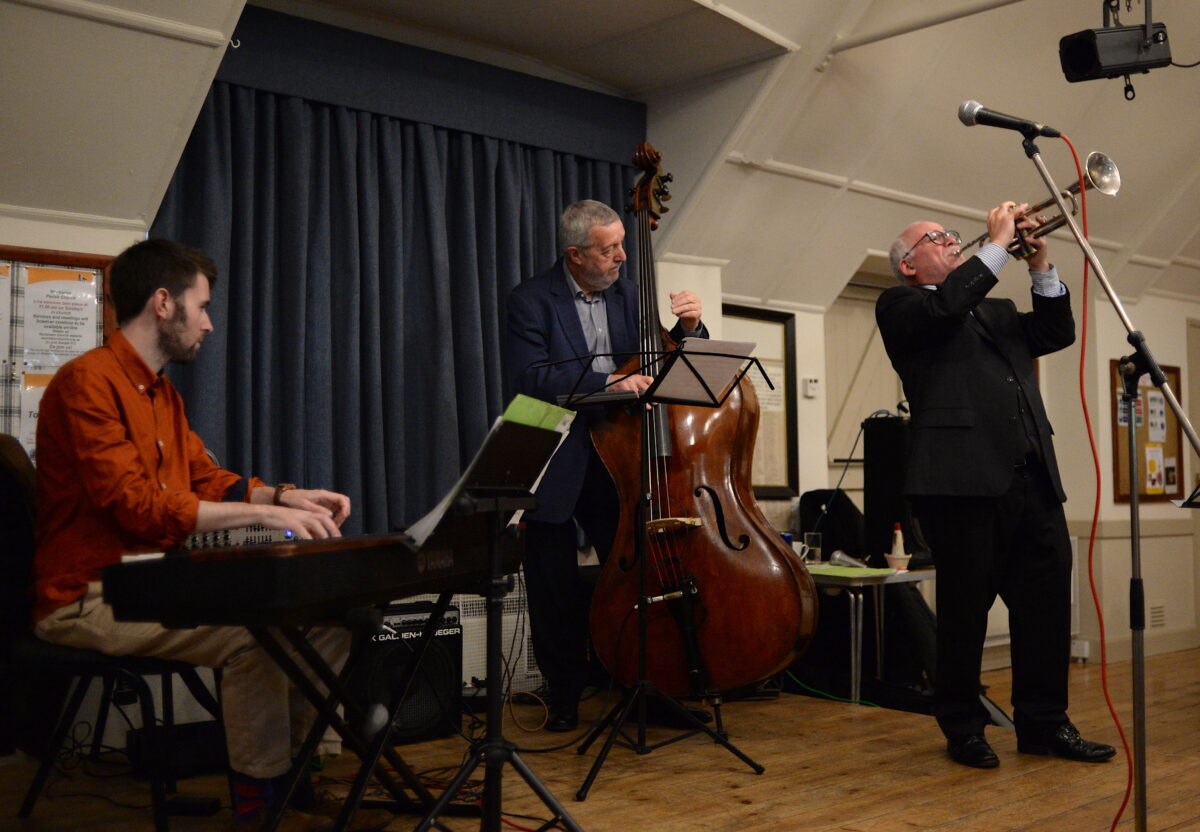 Even though these four musicians were not used to playing and singing together, and had no time to rehearse, their combined brilliance created a wonderful mixture of beautiful harmonies with a healthy sense of spontaneity – playing sensitively and enthusiastically to each other's strengths.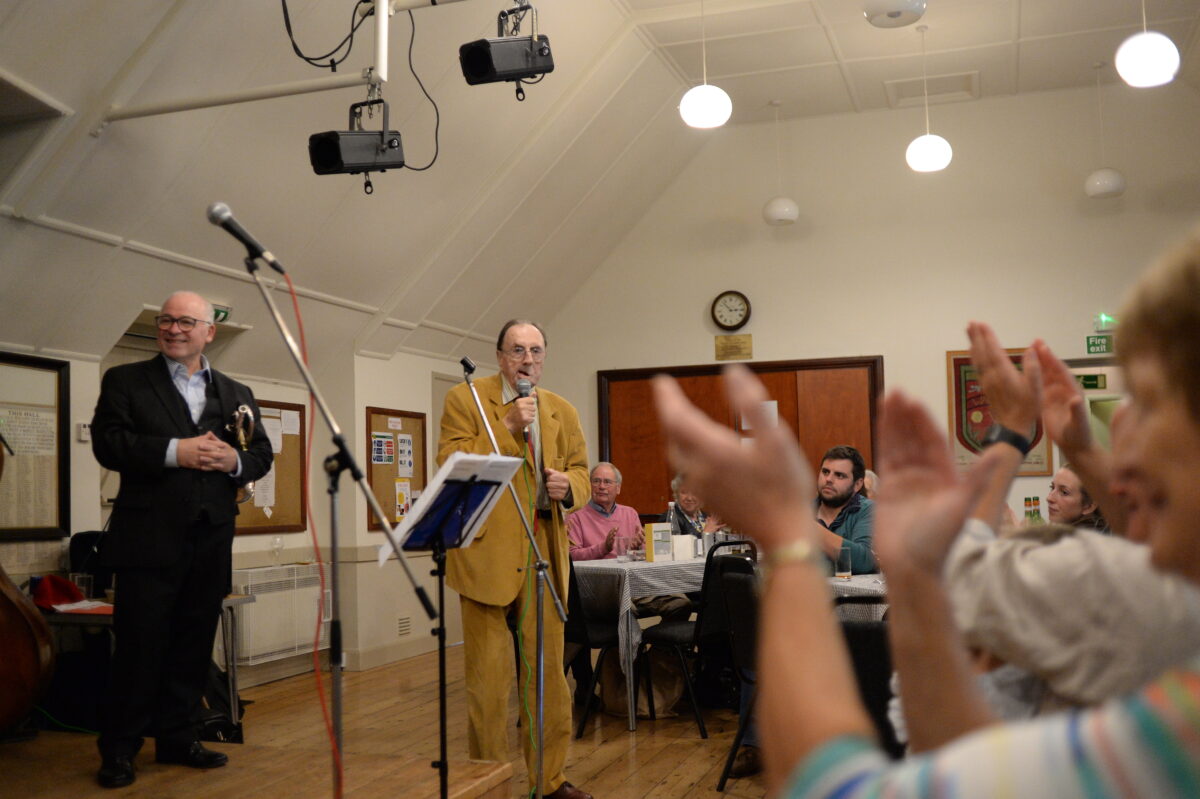 Altogether a superb evening which left everyone asking Tim Lord, the creator of all this, "when will this be happening again?" –  Very soon we hope.
Thanks also should go to Clyde and Heather Young, and everyone else, who did so much to promote the event, organise the practicalities and run things behind the scenes on the night.
Tim Lord presented: A JAZZ CONCERT
Sunday October 17th 2021
Dunn Village Hall, Rushlake Green
Enrico Tomasso – Trumpet and Vocals
Joanna Eden – Vocals
Liam Dunachie – Piano
Dave Green – Bass