The Dunn Village Hall reopened on 1st October.  During lockdown, the DVH committee took the opportunity to redecorate the interior, hang new curtains and generally spruce the place up. The refurbishment work was aided through the generous donations of kind local residents, and the committee are delighted with the results.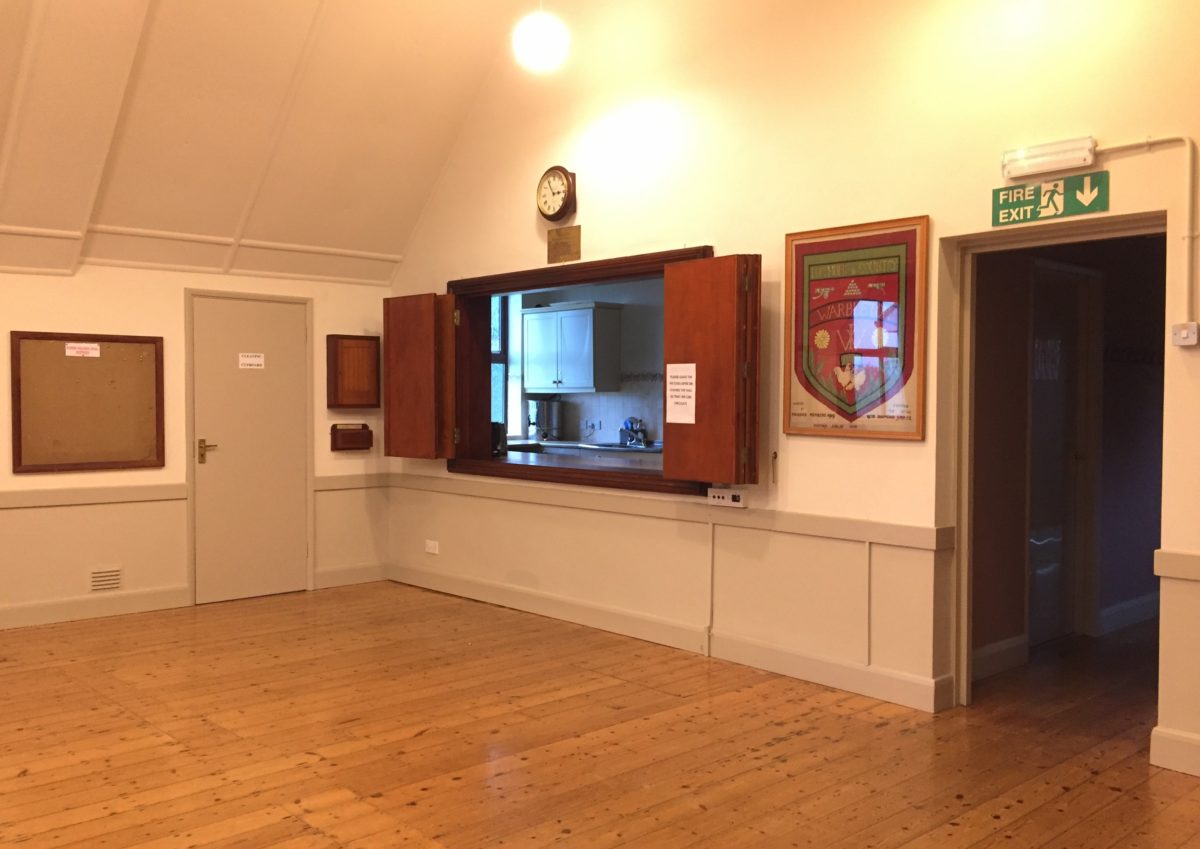 Every effort has been made to create a Covid-19 compliant environment. There are Covid-19 precaution notices, a sanitiser dispenser in the entrance porch, and a table just inside the main doors with cleaning spray, wipes, paper towels, disposable gloves and Covid-19 guidelines for all those using the hall. Clearly there are some new restrictions on the use of the hall and this is likely to evolve as Government guidelines change.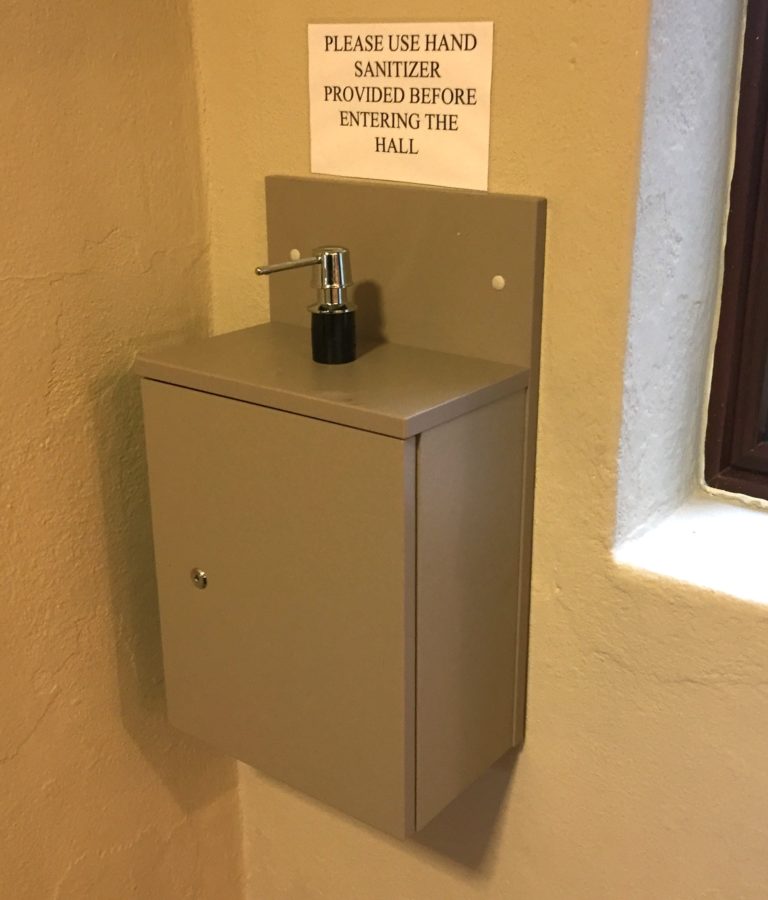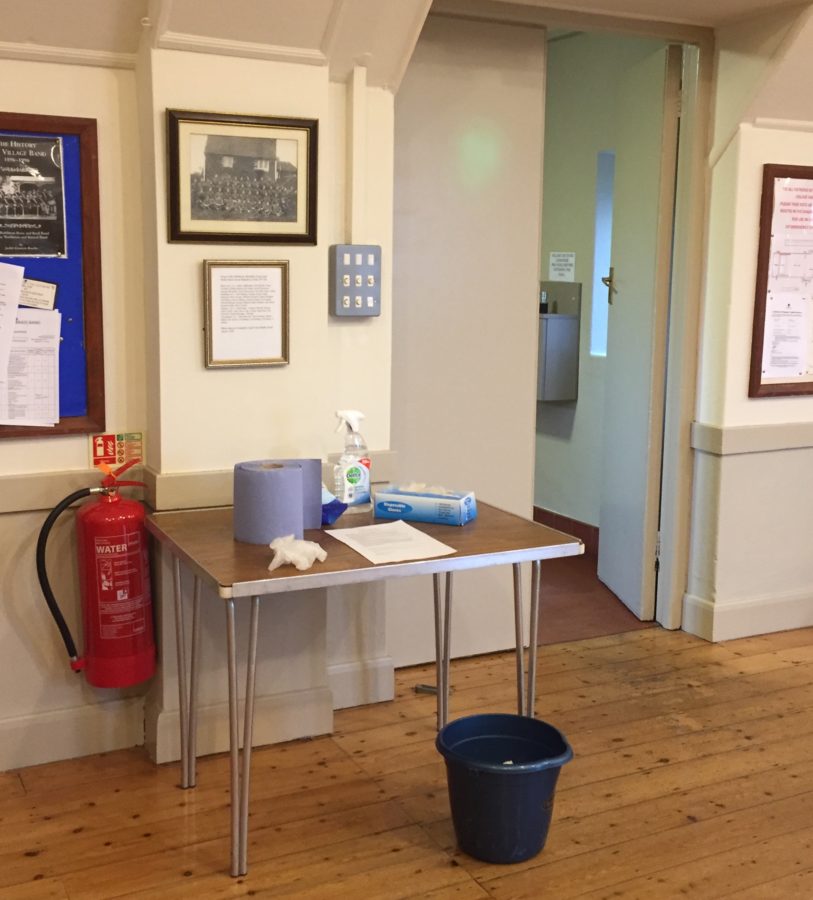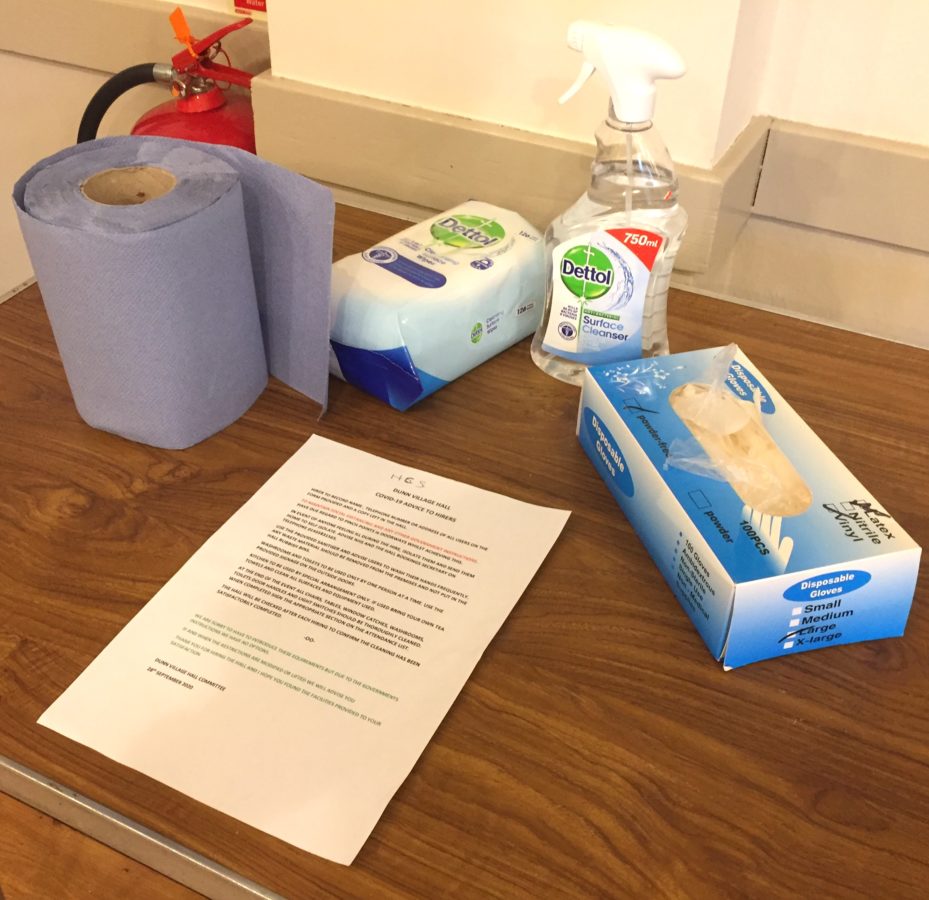 Currently the hall is available for hire for funerals and weddings with a restriction on numbers. Recent Government guidelines have indicated that educational events are also allowed to take place.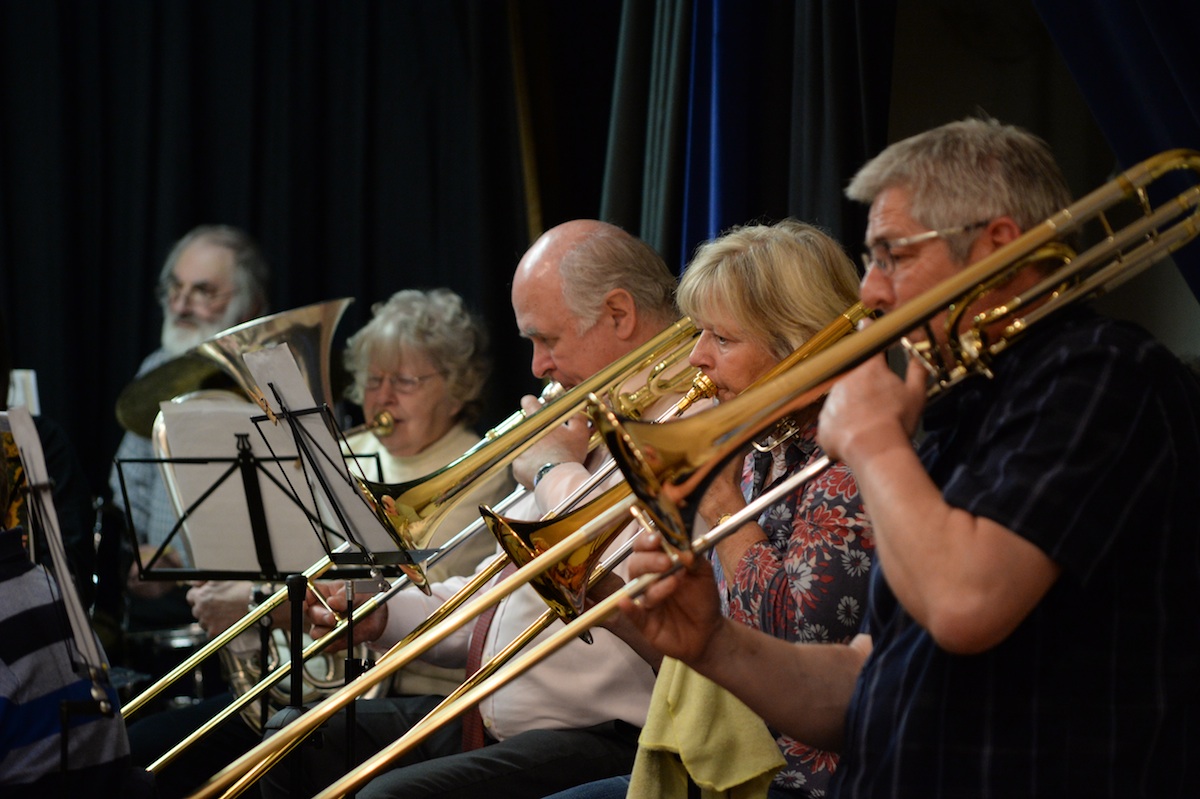 For example: the Brass Band will hopefully return shortly for their weekly rehearsals with their conductor Sian Buss.
And during December our local florist will be once more holding Christmas wreath-making courses. Details at The Stores RG. Georgina :07597 045408
The DVH committee hope that lots of other groups will be able to use the hall for educational purposes and for meetings of six people or less. The size of the main hall makes two metre distancing very practicable. The meeting room is also available for hire and would suit anybody needing office space if unable to work  from home. Wi Fi is available.
If anyone wishes to book the Hall or Meeting Room then please call Denise Bailey on 01435 831565.