Rushlake Green seems to be turning into something of a mecca for take-home and on-the-go food and drink. The Leonati Coffee Cab barista Leo attracted so many customers, on his trial visit to the green, that he's back this week.
Add that to Tim with his Pioppi Pizzas on Mondays, Afresco Fish & Chips on Tuesdays, and the Horse & Groom offering a great takeaway menu four days a week, that adds up to an amazing selection of good  food and drink throughout the week. And don't forget, the Rushlake Green Village Stores sells pies, sandwiches, salads and pastries throughout the day, seven days a week.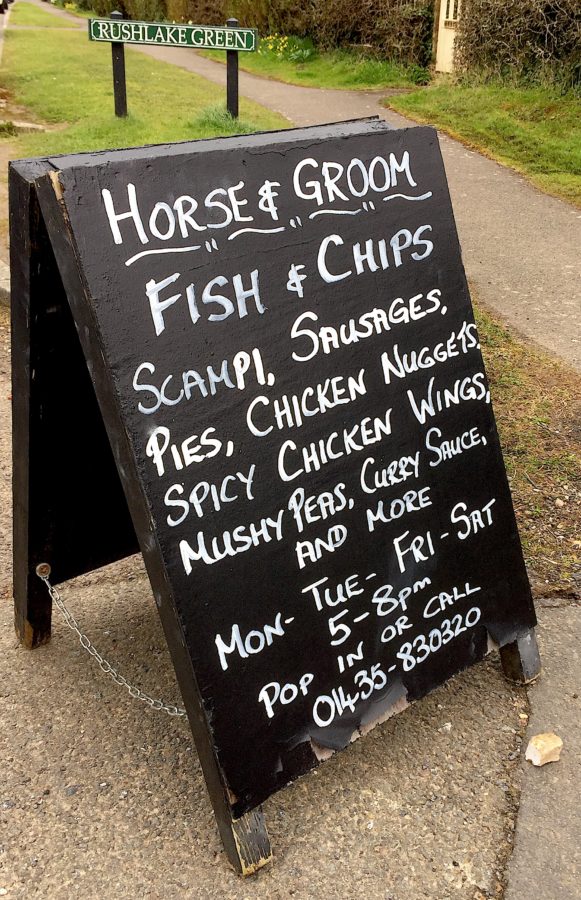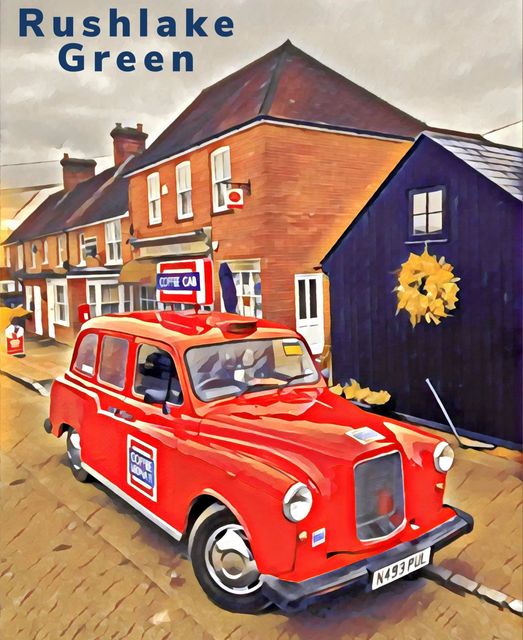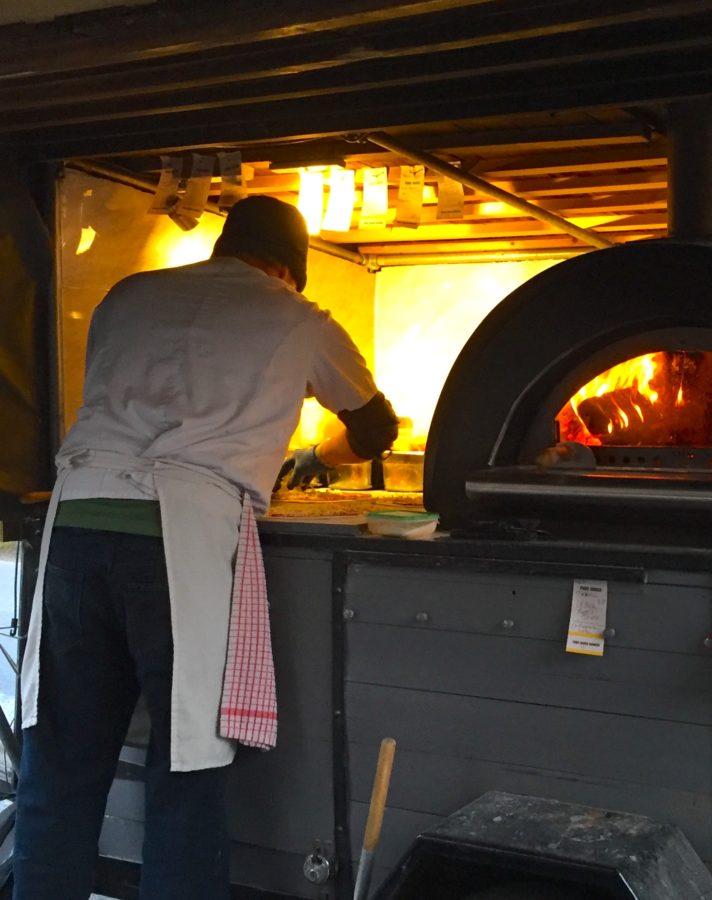 Here are the latest details we have, but please check vendor facebook etc. for up to date plans.
Monday
Pioppi Pizza – 5.30 to 8.00pm
Black Shed pop-up, next to the Rushlake Green Village Stores
Pre-booking advisable 07734 849488 call or text
Facebook @pioppipizza
Tuesday evenings
Alfresco Fish n Chips
Osborne House, opposite Rushlake Green Village Stores
To avoid the queue, pre-Order on the day between 2-4pm,
07985 670 024. Or just turn up
Facebook @alfrescomobilefishandchips
Monday, Tuesday, Friday & Saturday
Horse and Groom, Rushlake Green, 5.00 – 8.00pm
Takeaway menu (available at the Village Stores) includes:
Haddock/Cod & Chips, Scampi, Sausages, Homemade Pies, Chicken Nuggets, Spicy Chicken Wings, Pizzas, Lasagne, Chilli Con Carne, Sides, Spring rolls and much more
Pop in or call 01435 830320
Facebook @horseandgroomsussex

Sunday 28th March (British Summertime starts)
Leonati Coffee – Red Taxi with Leo the Barista
12.00 noon to 5.00pm
Beside the Black Shed, next to the Stores, Rushlake Green
07515 541157 – leo@coffeeleonati.com Facebook @coffeeleonati
The Rushlake Green Village Stores stays open until 3.00pm on Sunday, so these popular businesses are a great draw for each other.