Catey Mulcahy wrote: "I read your suggestion to send pics of wild birds spotted & caught on camera locally so thought I'd send one of our regular visitors to our garden. Green Finches have returned to our feeders in the last couple of years – this one stayed until he'd had his fill as they become top of the pecking order when they visit.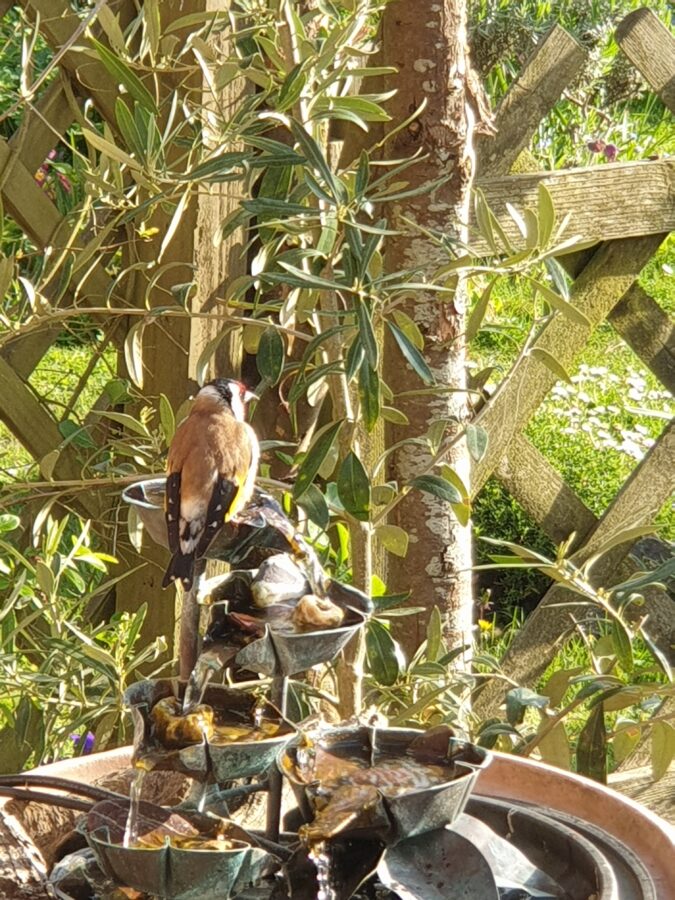 A Gold Finch on our water feature."
Thanks Catey. We hope lots more people will join in.
Why not send us your Birdlife Pics: rushlakegreenvillage@gmail.com
Morgan Milligan would love your help in identifying this bird that appeared a few weeks ago. He says at first he thought is was one of the Green Finches he sees but its different, with a distinctive black cap and different colouring. He wonders whether it's a Linnet? Give us you wisdom in an email (above) or in a comment on our facebook page: https://www.facebook.com/RushlakeGreenVillageLeaf/