The February Wine Tasting event, in the Dunn Village Hall, marked the start of fundraising for the Osborne House garden project. The plan is to create a tranquil haven, with walking and seating areas, for House residents and their visitors. The Wine Tasting was presented by Cinzia Long and James MacNay from Cuculo, cheesemongers and wine merchants, in Heathfield.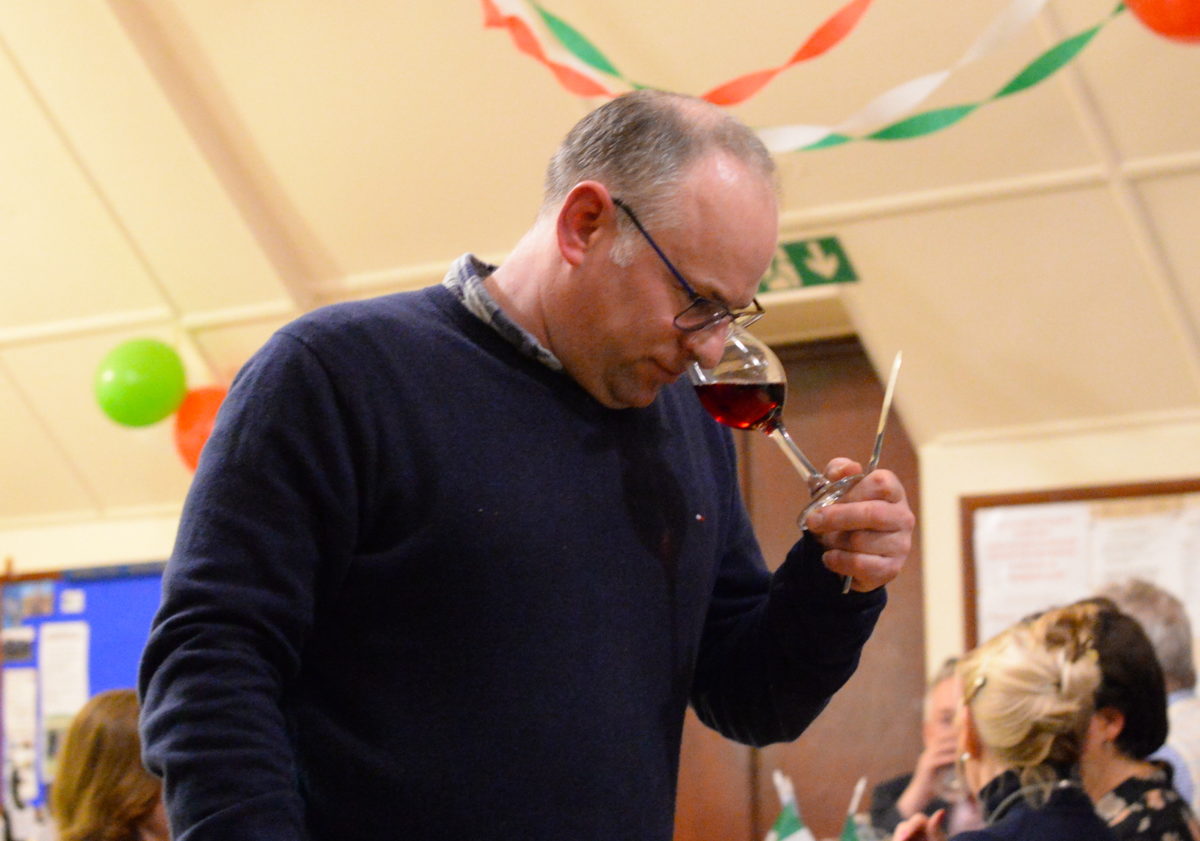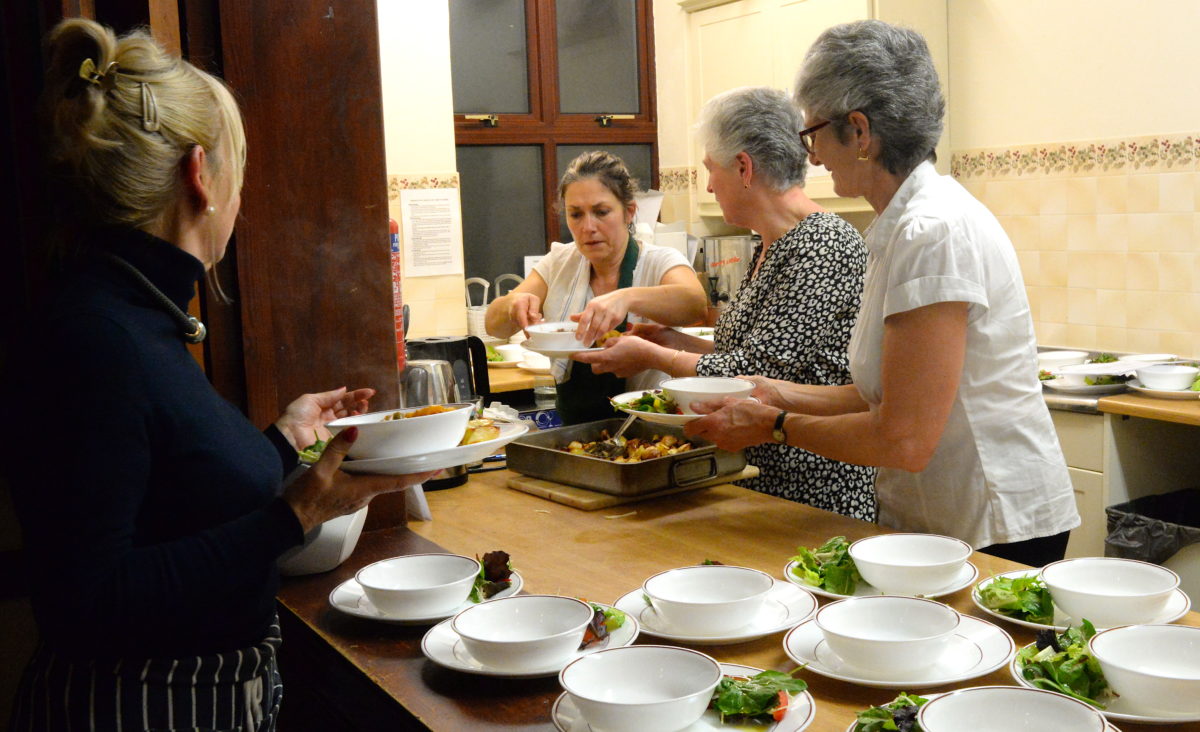 James kicked proceedings off with an enlightening description of the origins, production techniques, and distinctive aromas and flavours that characterised each of the wines tasted. Attendees then had the opportunity to order wines for their meal from the selection sampled. The delicious Italian food that followed was masterminded and prepared by Cinzia, ably assisted by a tireless team of volunteer kitchen assistants and waiters.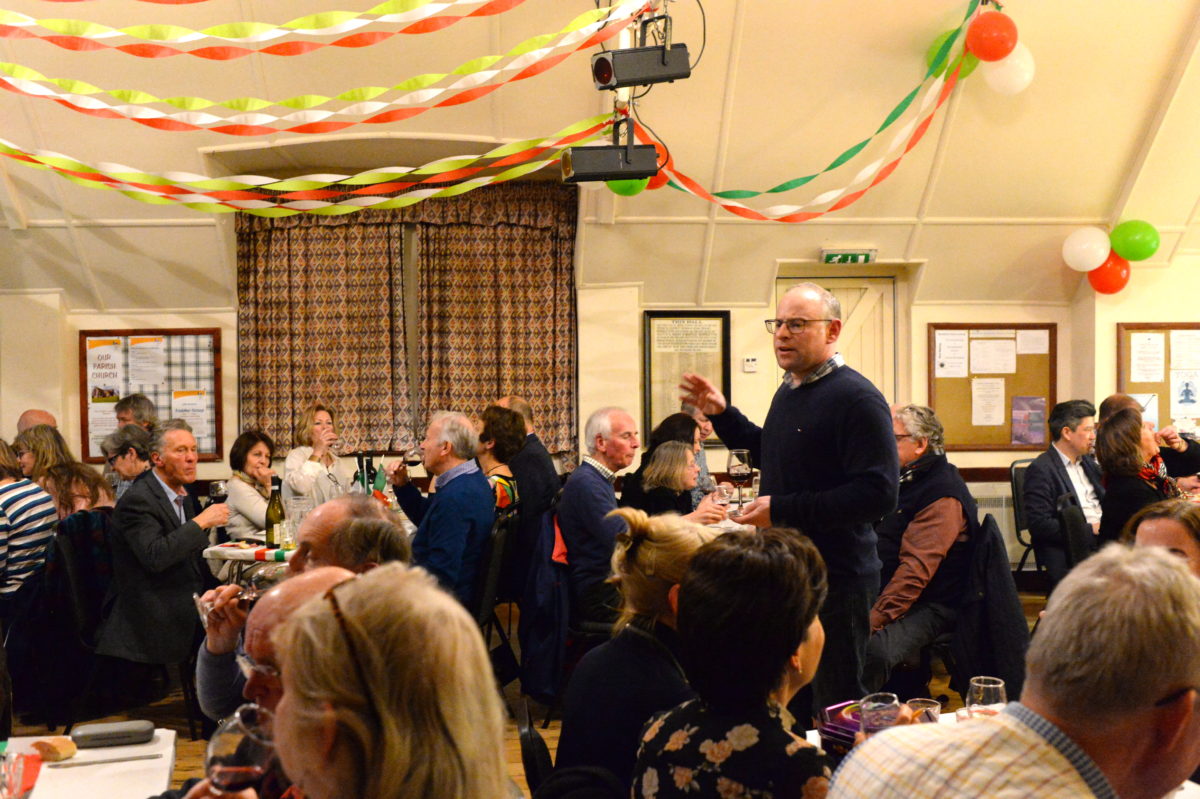 The evening was compered by Mike Smythe, with Clyde Young providing a brief introduction to the history of Warbleton Housing Association (WHA), the establishment of Osborne House (OH) and the current plans for improving the shared spaces both inside and outside. The whole event was organised by the OH garden sub committee of Joanne Brown and Lynne Axon; and Mike & Carole Smythe. The food servers were Helen Pope (Osborne House Housekeeper), Julie Milton and Carole Smythe's daughter Kerry. The Wine waiters were Rene Hansen, Anthony McGaw, Dick Milton (OH gardener), Robert Verrell and Clyde Young.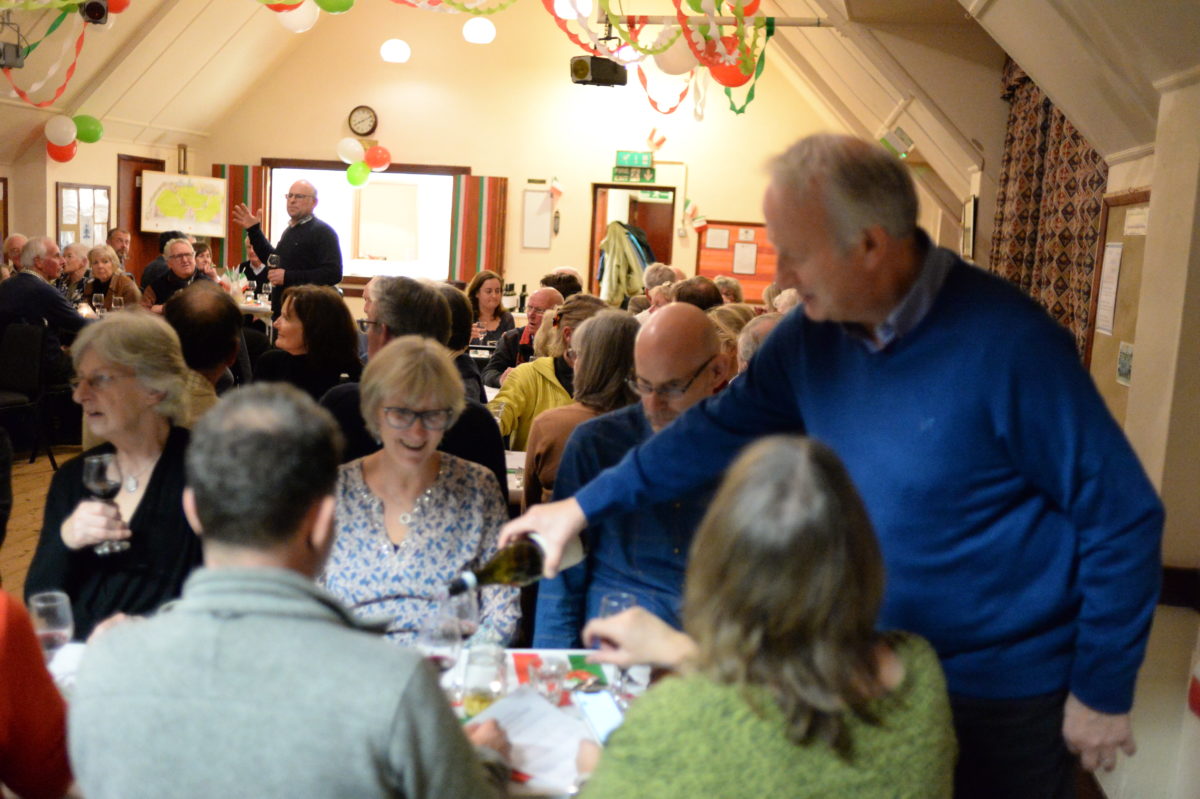 Carole Smythe is leading the design and planning of the garden itself. Here's an artists impression of Carole's design painted by the Osborne House artist in residence, Jill Levick.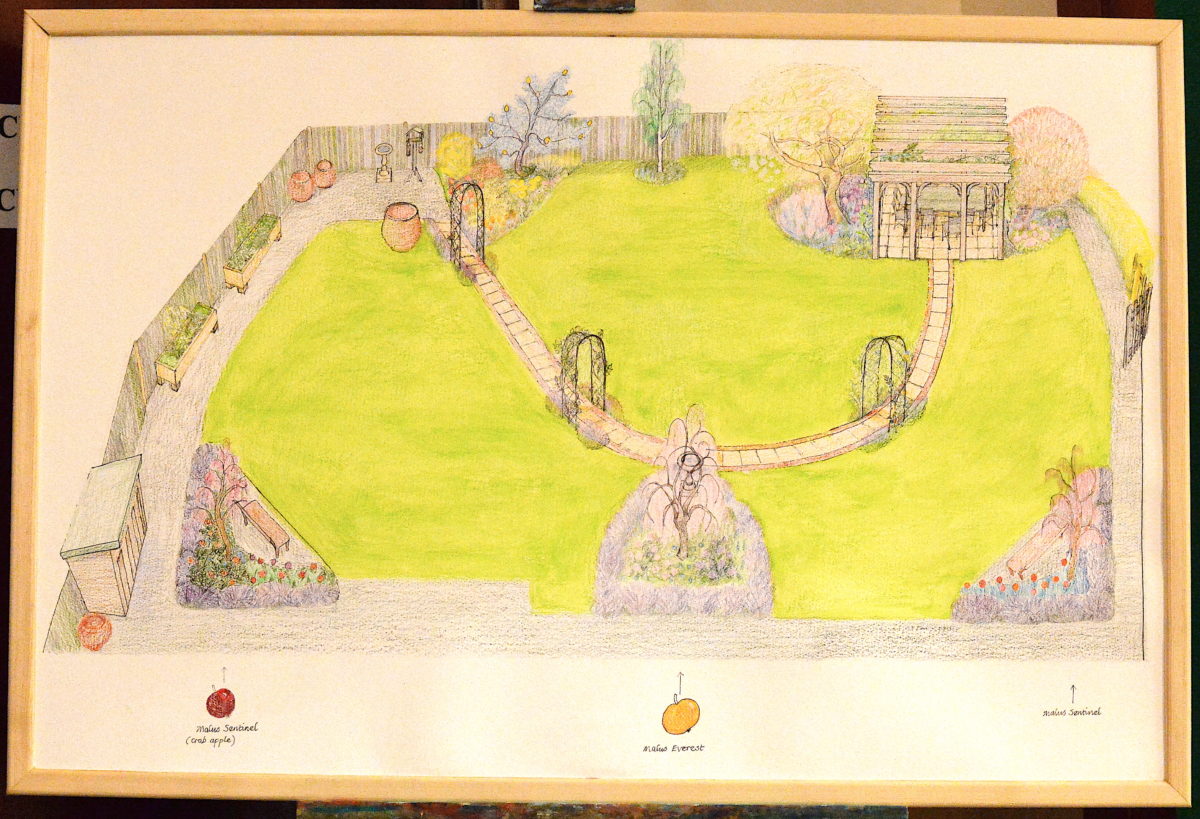 Money raised by the wine tasting event provided an excellent start towards the ultimate funding goal for the garden project. This included a generous contribution by Cuculo of 40% of all sales and orders resulting from the wine tasting event. More fund-raising activities are being planned.
Anyone wishing to make a donation towards the Osborne House garden project can do so by contacting Clyde Young, WHA management committee Treasurer, at (clydeyoung@btinternet.com).
Further information about Osborne House, including a list of the Warbleton Housing Association management committee members and a brief history of the trust, can be found on our dedicated page: OSBORNE HOUSE
Meanwhile James and Cinzia are currently planning an event to celebrate the Cuculo's tenth anniversary. For up to date info about Cuculo:
website: http://cuculo.co.uk, Twitter @Cuculo6
Contact: enquiries@cuculo.co.uk 01435 862596
CUCULO, 69 High Street, Heathfield, East Sussex, TN21 8HU