Don't miss the welcome return of the 'Nothing is real' band, along with 'Jill, Marilyn & Andy' and 'Geoff' singing popular hits from 50 years ago. Entry is just £5 (bargain). BOOK NOW in the Rushlake Green VILLAGE STORES, or pay on the door. Selling fast. This event follows-up their stomping evening of 1968 hits, this time last year. Once again, you'll be free to express your inner sixties fashion sense. There'll be irresistible dance hits of the day – from 'The Rolling Stones', 'The Beatles' and many more. Also – mellow classics from the likes of 'Smokey Robinson & the Miracles', 'Marvin Gaye', Cilla Black', and even 'Led Zeppelin'!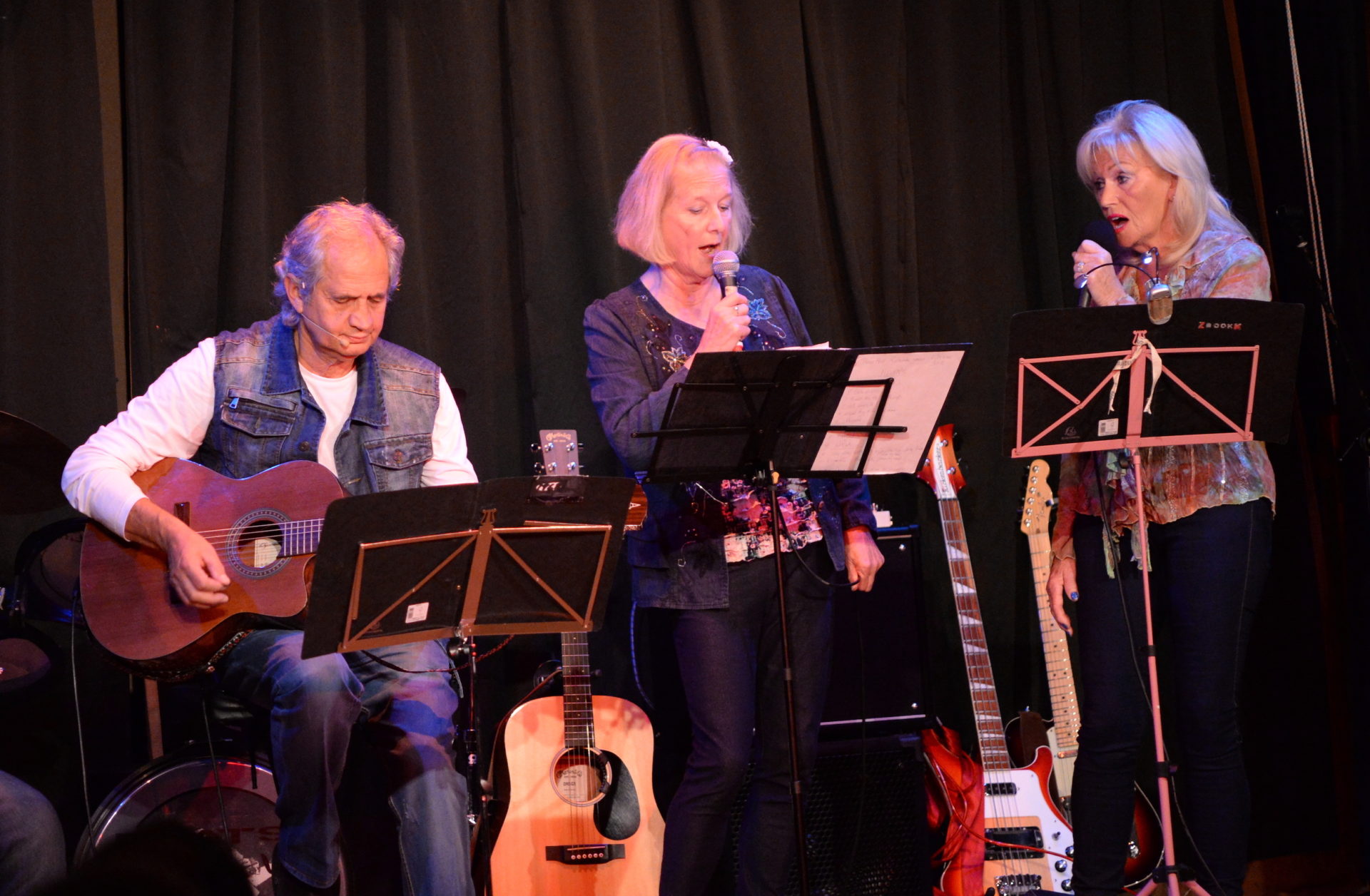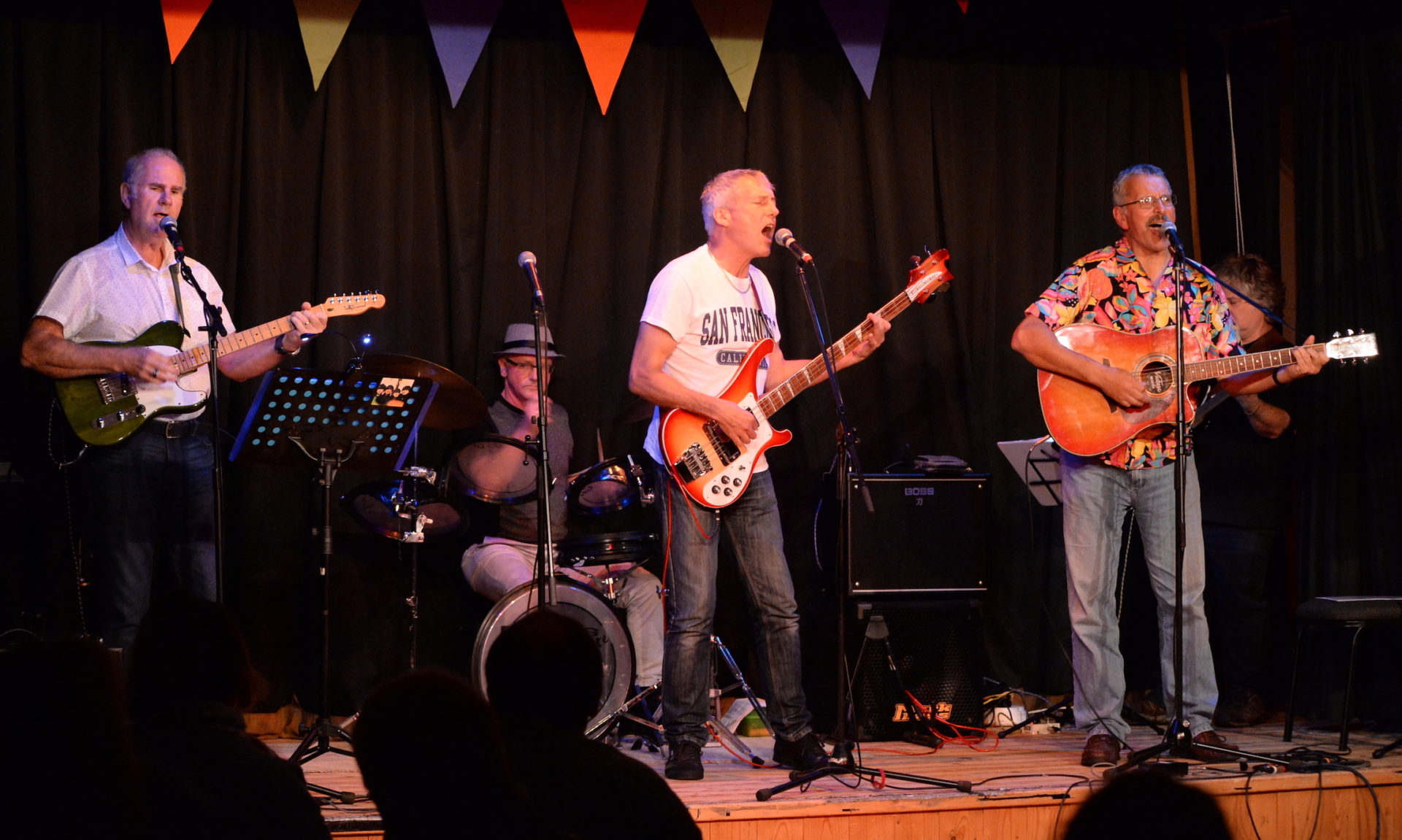 There will be a bar, and a prize draw – which includes vouchers for the Village Stores amongst the things on offer.
All profits will go to Parkinson'sUK in tribute to the late Chris Liddiard. We will always remember with sadness the many times that Chris Liddiard, with such talent and originality, performed on this stage – often with the musician friends who will be performing in this gig, or will be supporting them from the audience. It was Chris who initiated the Rushlake Green arts festival a few years ago – which is when this group of musicians first brought us the 'music of 50 years ago' – which has now become such a popular annual highlight. What an inspiration.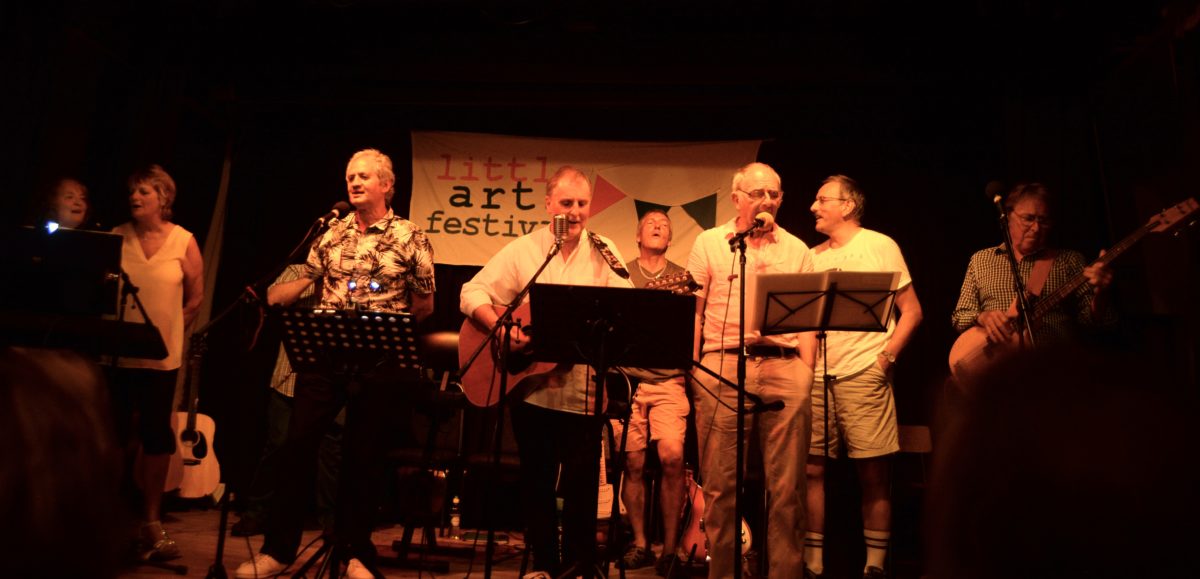 'Hits of 1966' – Rushlake Green 2016