Here's a Pub Update John Miller would like us to share, including an appeal for additional staff:
. . . . Both Johns and the team at the Horse and Groom would like to thank everyone for the overwhelming support and encouragement on Flower Show day. Your patience was very much appreciated as we worked hard to ensure all our guests and visitors were looked after as quickly as possible.
Whilst initially we had intended to shut the pub again until our chef and kitchens were prepared, we have been so encouraged by the response that we are going to continue with opening daily for drinks in the afternoon and evening to keep the momentum going and to continue to support the village and locals.
Our challenge in order to do this is to increase our pool of staff to cover the weekday and weekend shifts. So we are looking for suitable local candidates to work a variety of shifts in the bar, kitchen and table service.
Anyone interested can give me (John Miller) a call on 07971 858034 or drop in and see us in the pub.
Incidentally, we almost managed to recruit a famous former local landlord (Mick Jarvis, seen below) who pulled his first pint in the Horse and Groom in 1957, and then pulled one of our first pints 65 years later . . . . 
John Miller & John King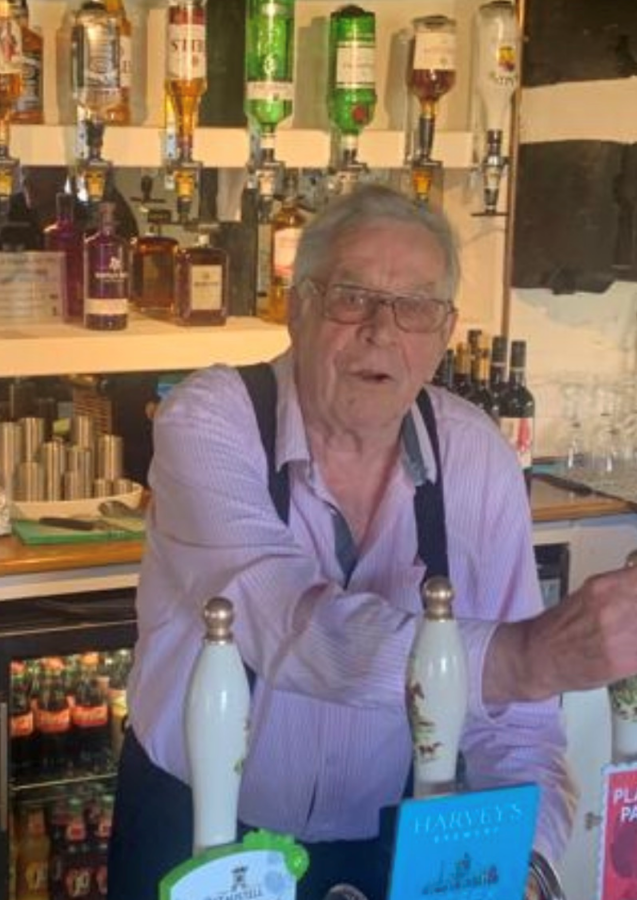 Mick Jarvis, pulling some of the first pints after the H&G re-opening.