From 15th to 18th May, the Rushlake Green Village Players present THE HAPPIEST DAYS OF YOUR LIFE, the comedy by John Dighton. This is a cafe theatre production, so the £20 tickets include supper. Under the Direction of Heather Young, the production is developing well. And judging by our sneak preview of Act 3, the play promises to be uproariously entertaining. Some of the cast members can be seen here in rehearsal, against the backdrop of the partially completed stage set.
See bottom of page for new upload tests
Original uploads: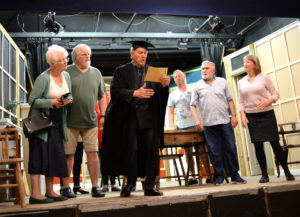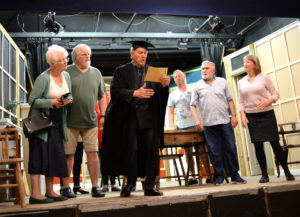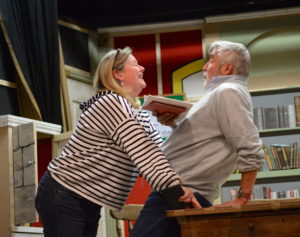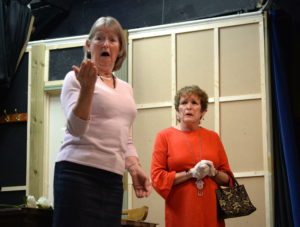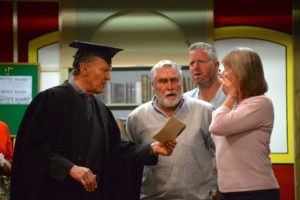 A theatre supper is a great way to enjoy a play whilst also catching up with friends and neighbours during the supper breaks. Some tickets may still be available online through www.villageplayersrushlakegreen.co.uk. See also the posters around the village for details.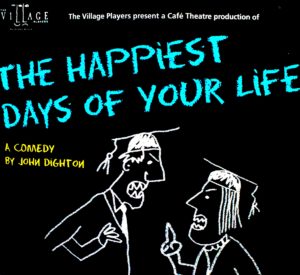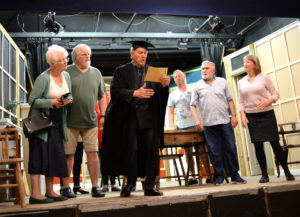 Original uploaded April 2019: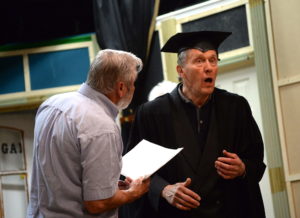 Same file uploaded 23/9/2019: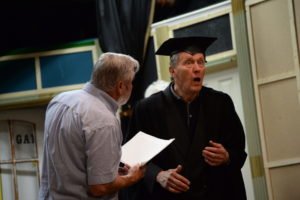 I just uploaded this image above again.
The previous version, uploaded in April (above it), works fine. So it seems to be a setting in the upload stage