Several of our favourite local artists are taking part in the South East Open Studios exhibitions that run from 3rd to 10th June 2022. The SEOS is celebrating 25 years of art & craft, and this year it features nearly 300 artists, many of whom open up their studios for people to come and see their work where it is created.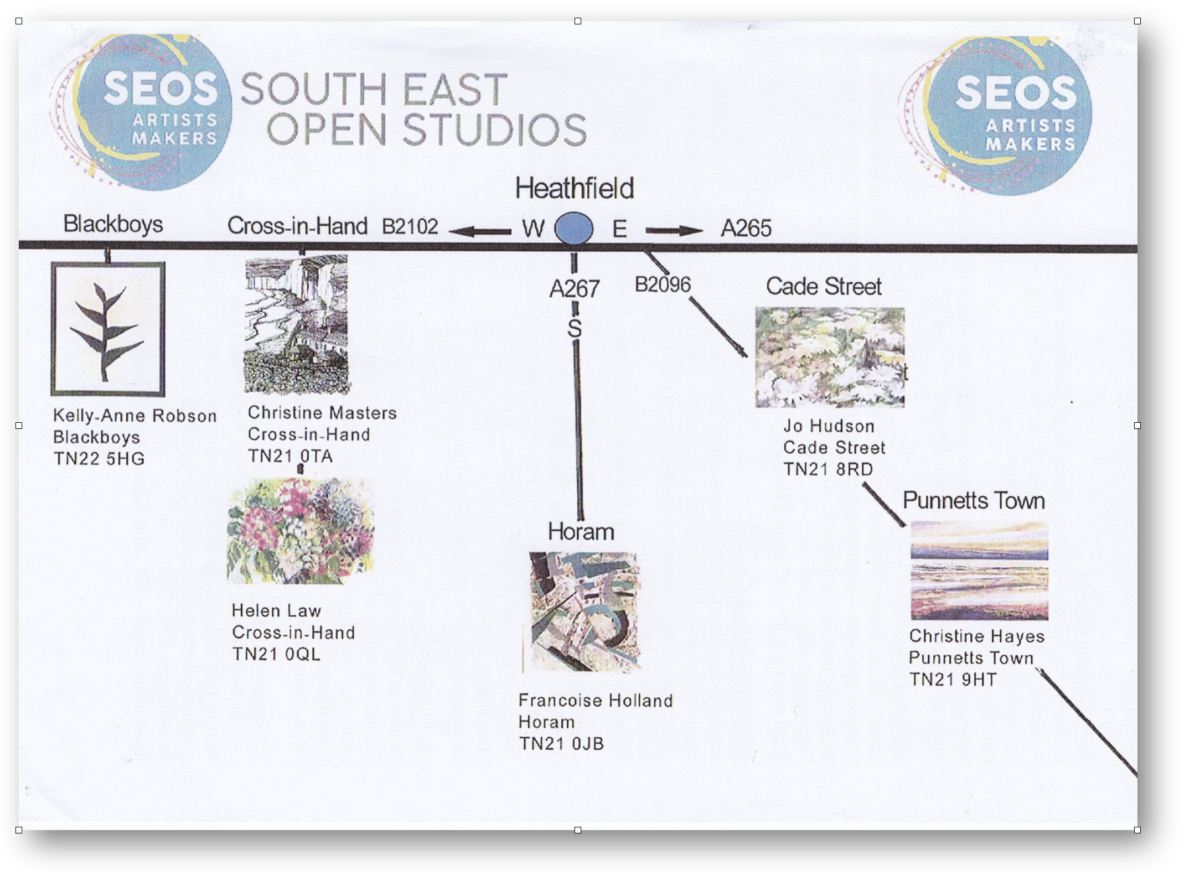 Local artists featured include:
Kelly-Anne Robson, in Blackboys
Christine Masters, Cross in Hand
Helen Law, Cross in Hand
Francoise Holland, Horam
Jo Hudson, Cade Street
Christine Hayes, Punnetts Town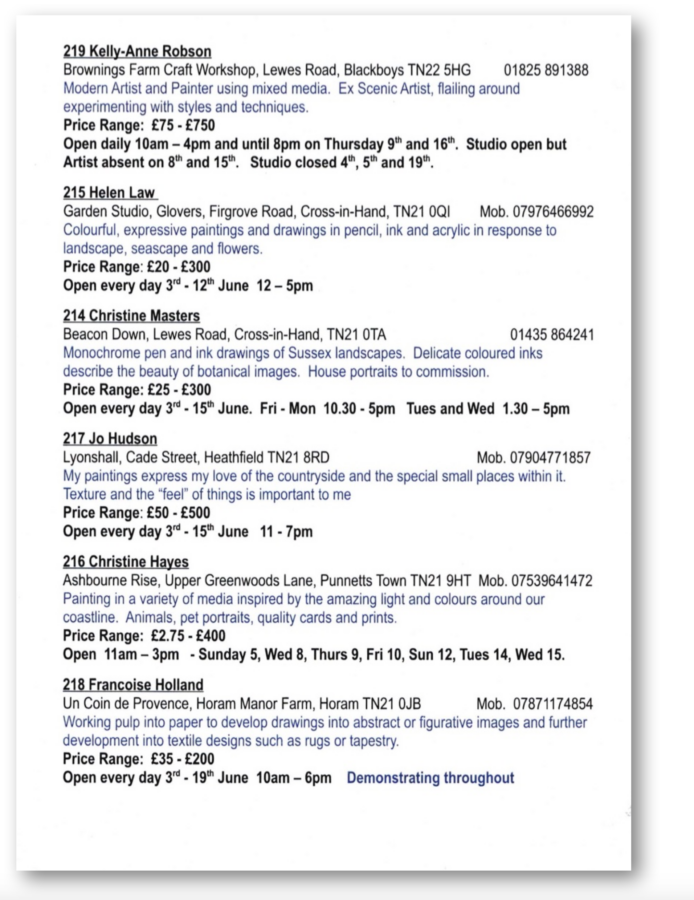 There's a free guide and if you're quick you might pick one up in the Village Stores, or you can see all the details on the website: https://www.seos-art.org/ . . .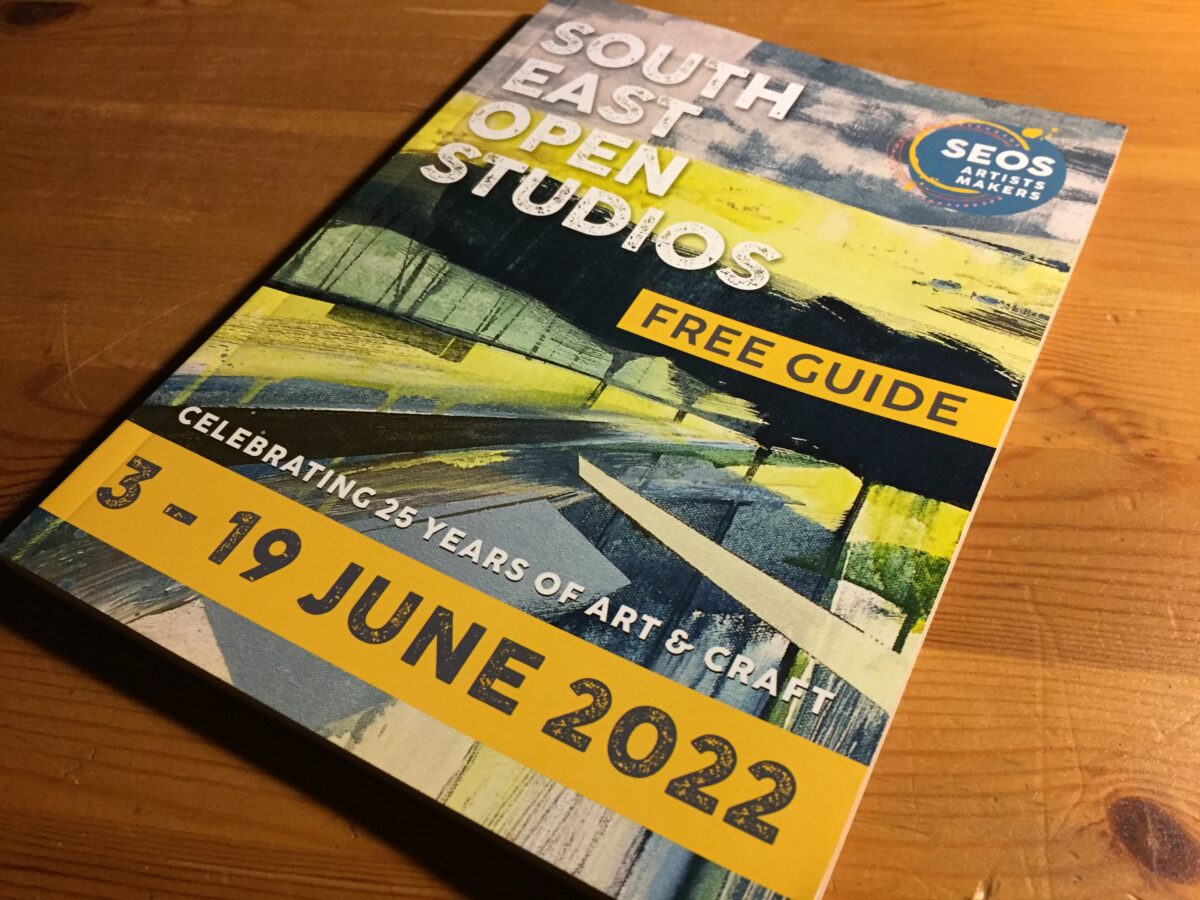 Jo Hudson sent us a copy of her flyer. If you've got publicity you'd like featured, please send it to rushlakegreenvillage@gmail.com