After an enforced absence two years ago the biennial Mayfield Festival of Music and the Arts has returned for 2022 and will be held from 23 April to 8 May (inclusive). As ever, the Festival boasts an eclectic mix of musical genres and art forms and with more than 20 events to choose from there is probably something for everyone. Not to be forgotten, of course, is the acclaimed Tunbridge Wells International Music Competition that runs as part of the Festival between Wednesday 27 April and Sunday 1 May (inclusive) at three venues within Mayfield School and which provides an opportunity for members of the audience to listen to performances by some of the emerging international talent in the world of classical music.
The Festival features a number of events of particular note:
For connoisseurs of classical music Monday 2 May sees the Oxford Camerata and the Mayfield Consort join forces under the baton of the renowned conductor Jeremy Summerly to perform a selection of choral masterpieces by English composers that span a 500 year period; including the magnificent Spem in Alium by Thomas Tallis.
Then, on Saturday 7 May, the internationally acclaimed pianist Joanna MacGregor gives a recital featuring works by a variety of composers (including Rameau and Liszt) and which concludes with a performance of Beethoven's 'Appassionata' Sonata.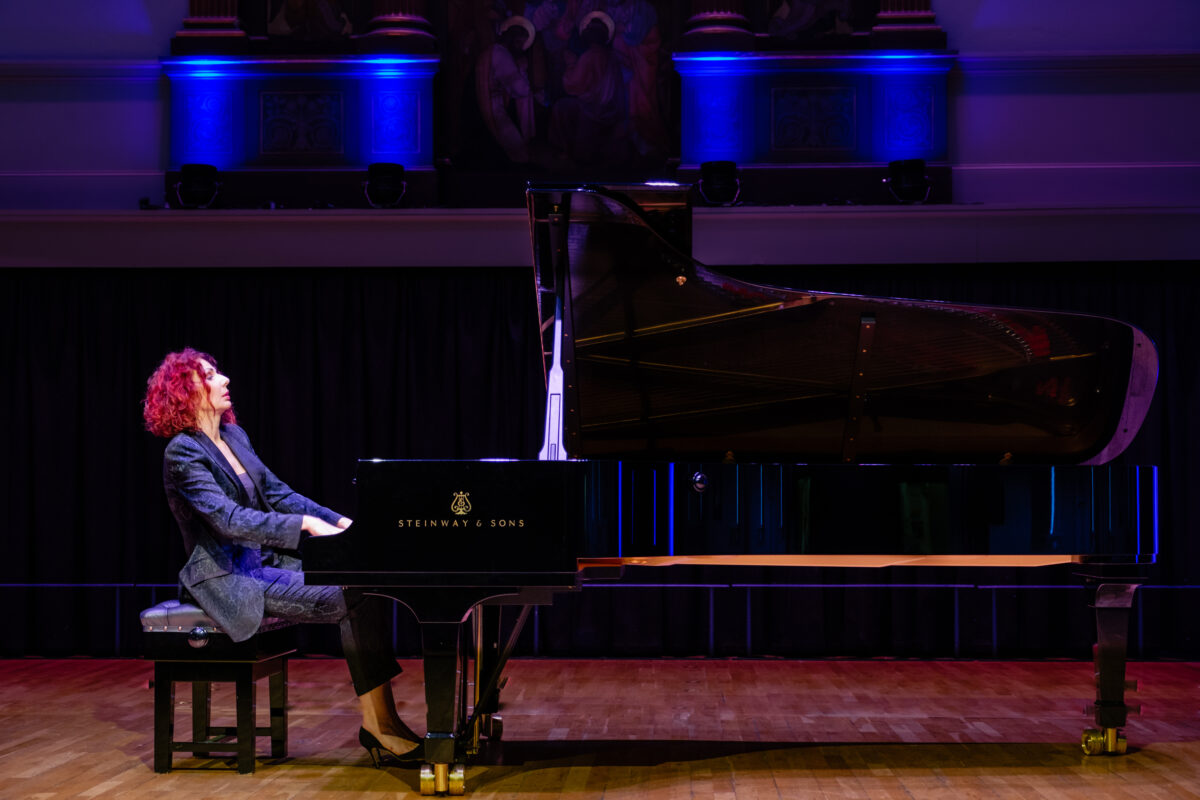 Joanna MacGregor. Photo: © Evan Dawson
Finally, in the closing concert of the 2022 Festival on Sunday 8 May, the Southbank Sinfonia will perform works by Ralph Vaughan Williams, including The Lark Ascending and Fantasia on a Theme by Thomas Tallis.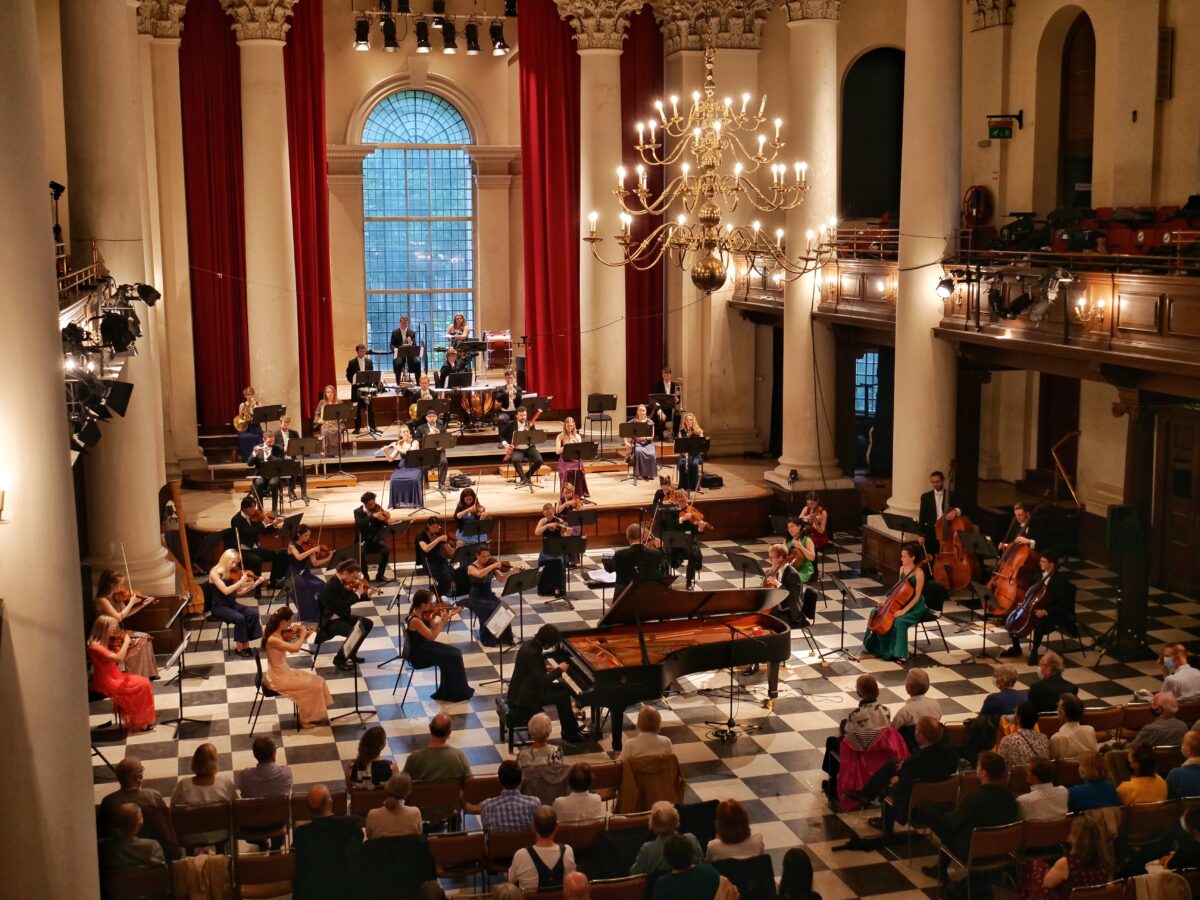 Southbank Sinfonia
Within other musical genres and art forms there is a tribute to the the late, great Jacques Loussier by the Dominic Alldis Trio (on Tuesday 26 April), a concert by the highly-regarded singer-pianist Joe Stilgoe (on Saturday 30 April), Liz Grand's one-woman play about Clementine Churchill (which is being staged in the Concert Hall at Mayfield School on Tuesday 3 May) and a screening of the classic science fiction silent film Metropolis to an accompaniment of live organ music played by Darius Battiwalla (on Friday 6 May).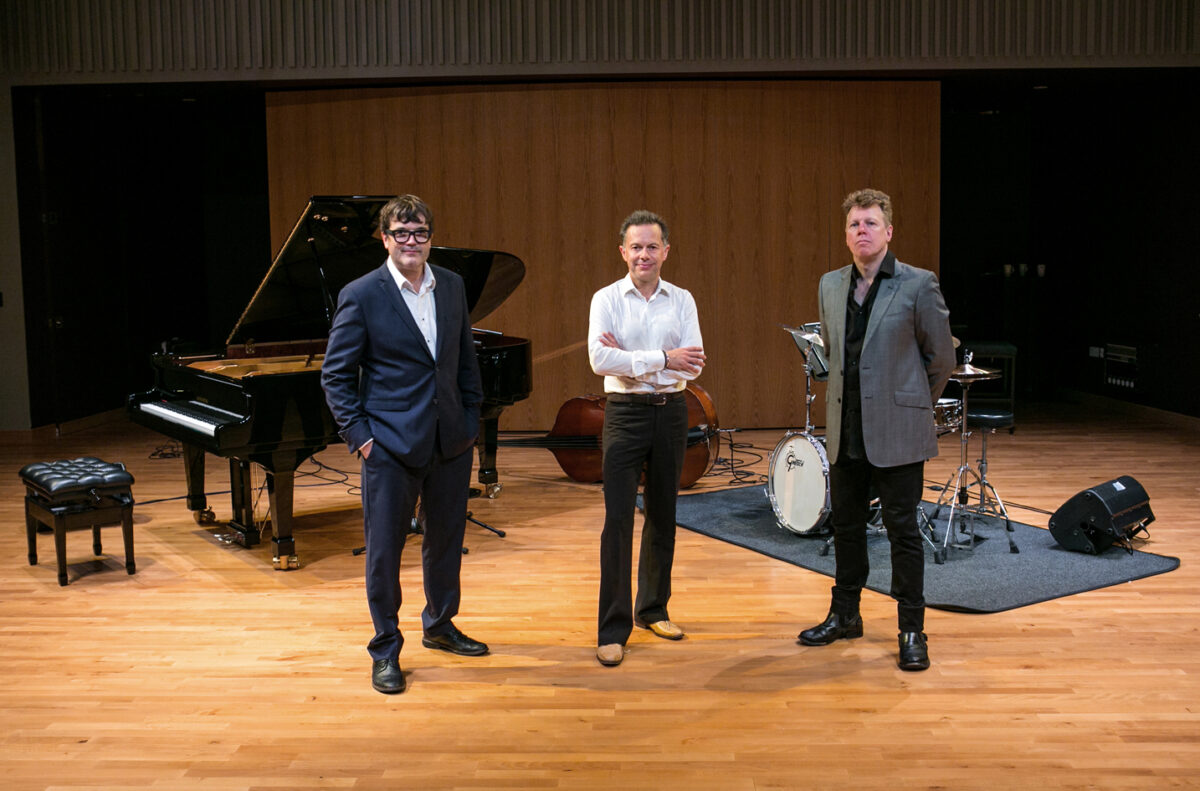 Dominic Alldis Trio. Photo: © Pete Jones
Furthermore, the Festival has launched a new initiative to provide half-price tickets for anyone under the age of 30, and this will apply to all Festival events bar one. As part of the Festival's objective to promote interest in classical music and the arts this concession has been introduced to encourage attendance by people in the younger age groups and it means that at most of the events that are held in St. Dunstan's Church someone under the age of 30 can purchase a ticket for as little as £2.50.
Full details of all events can be viewed on the Mayfield Festival website at https://mayfieldfestival.co.uk. The Festival website also provides a link to the Box Office website for each event. (Some brochures also available at the Rushlake Green Village Stores – Ed)
For direct online access to the Festival Box Office go to www.ticketsource.co.uk/mayfieldfestival Tickets can also be purchased by telephone on 0333-666 3366 (quote 'Mayfield Festival') or in person at Sew Inspired, High Street, Mayfield and Lambert & Foster, High Street, Wadhurst. A booking fee applies to payments made by credit card and debit card.
Our thanks to David Hathaway for providing this article on behalf of the festival organisers
If you have an event or activity you'd like featured in this way please email rushlakegreenvillage@gmail.com