Have you noticed the way more and spots have been left things to grow a bit wild this year. On verges, around the edges of gardens, on banks and odd pieces of land.  Our enthusiasm is matched by our ignorance on this subject. So we're going to start sharing snaps of flowers we've spotted nearby mostly probably very common we suspect. Everything we share here will have been first shared on our facebook page (https://www.facebook.com/RushlakeGreenVillageLeaf), where much better informed people with some real knowledge on this subject can put us right about the accurate names of the flowers we show. We'd also love to get your shots (identified or not) – just email them to rushlakegreenvillage@gmail.com.
The Wild About Warbleton group have been doing much to promote and protect wild flowers locally, and they have an exhibition at the Black Shed, beside the RG Village Stores, on Saturday 12th June. They'll be on hand to provide information, and will also be selling wild flower plants and plugs
MY FIRST WILD FLOWER #1 GERMANDER SPEEDWELL (Veronica Chamaedrys L.)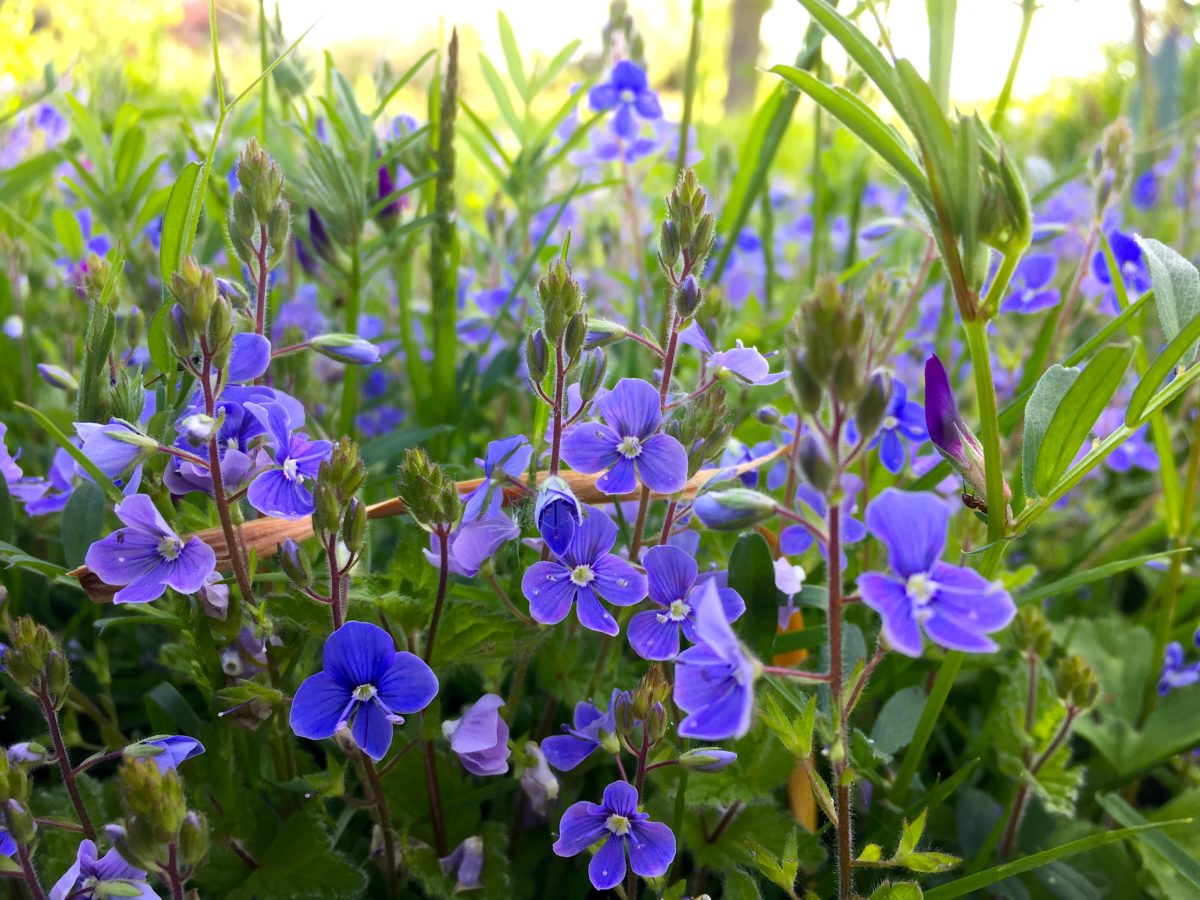 MY FIRST WILD FLOWERS #2
COMMON VETCH
(Vicia Sativa L.)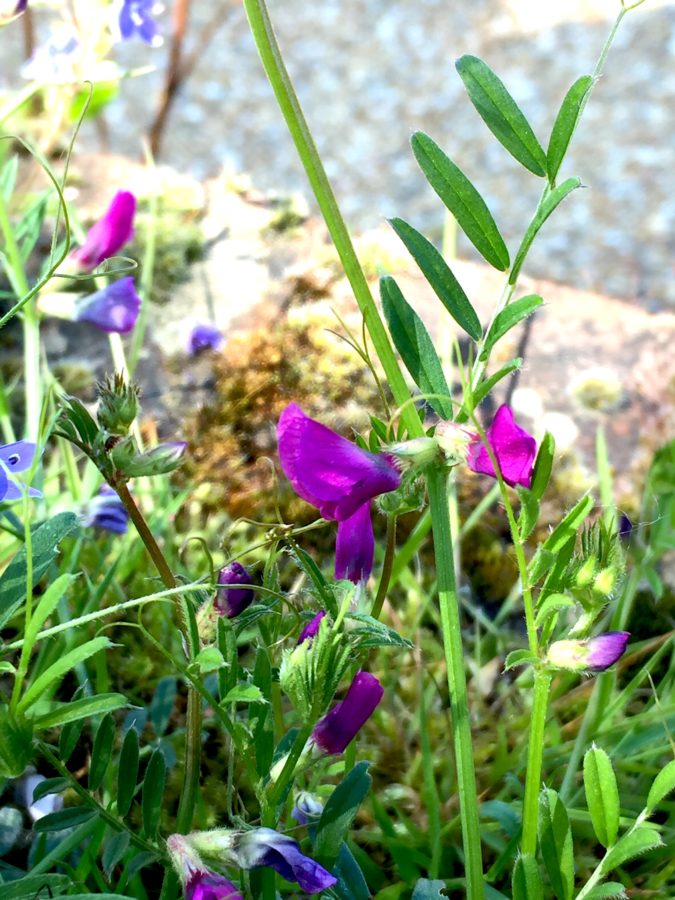 MY FIRST WILD FLOWERS #3
GRASS LILLY / STAR-OF-BETHLEHEM
(Ornithogalum Umbellatum L.)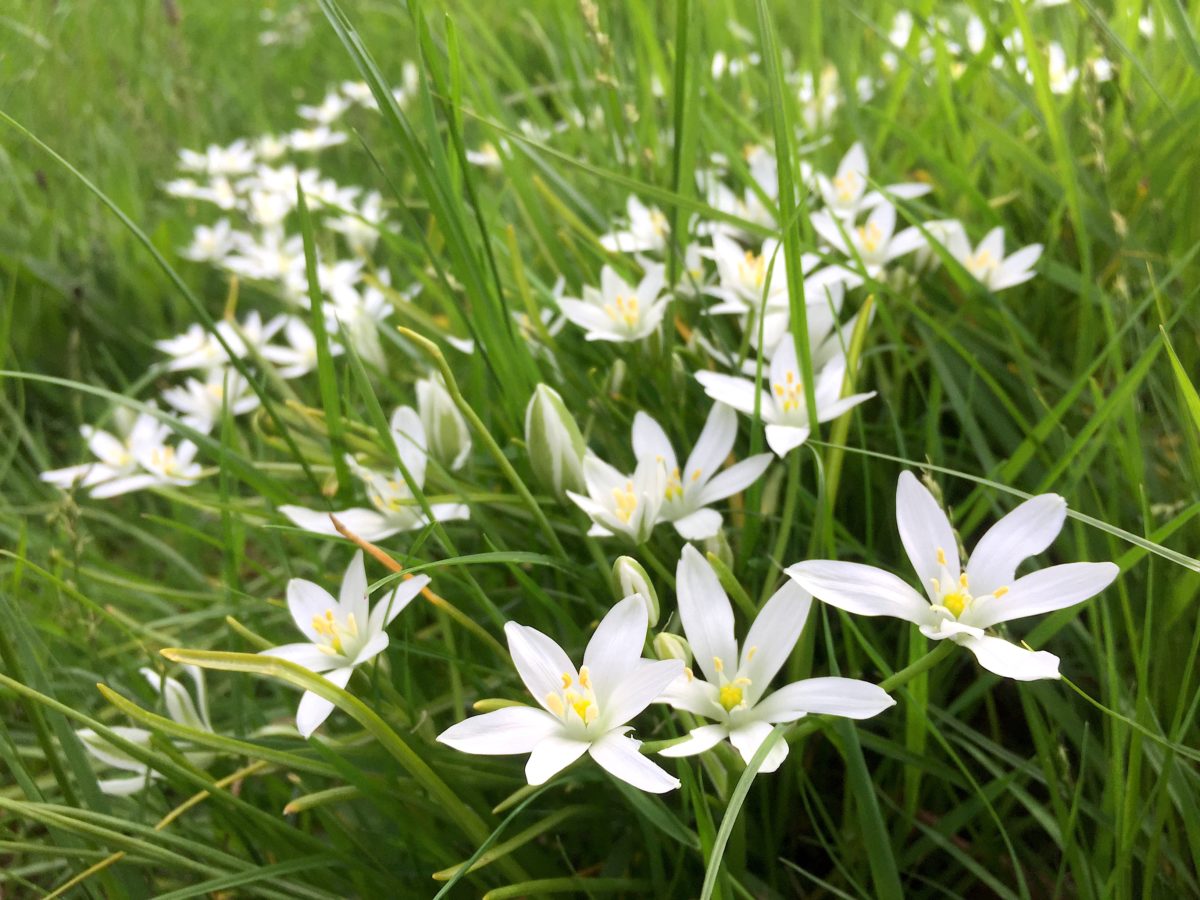 MY FIRST WILD FLOWERS #4 BUTTERCUP  / CROWFOOT? (Ranunculus Lanuginosus / Acris L.)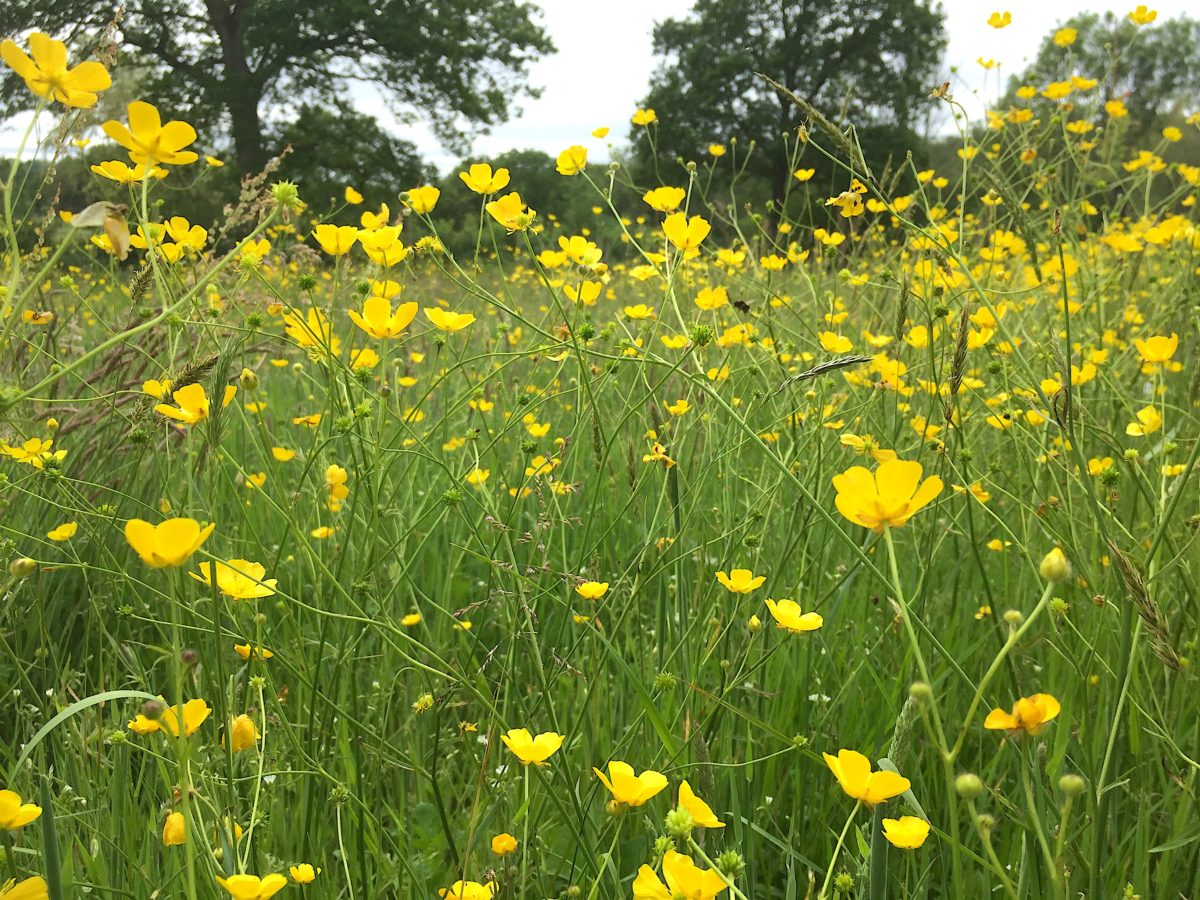 MY FIRST WILD FLOWERS #5 VERGE LEMONFLAGG (Isabelas Collettium L.)
See Wild About Warbleton, Black Shed, 12th June.