Here's someone who knows how to use bokeh to dramatic effect. Josephine Laasko sent in this intriguingly different perspective on a very familiar local view. And if you haven't worked out where the 'Best Local Shot' above was taken, Josephine's other image below should give you a clue.
Photo by Josephine Laasko using Focos
We were fascinated to learn that this photo was taken using Focos – an app that "brings DSLR-like photography to your iPhone with big aperture and real bokeh effect". It looks well worth a try for any iphone photographer keen to have more control over aperture, post-shoot focus etc. We'll certainly be exploring it further as it's free in its basic form.
Regular contributor Shirley Austin sent us this (literally) brilliant Best Local Shot.
We think it's amazing.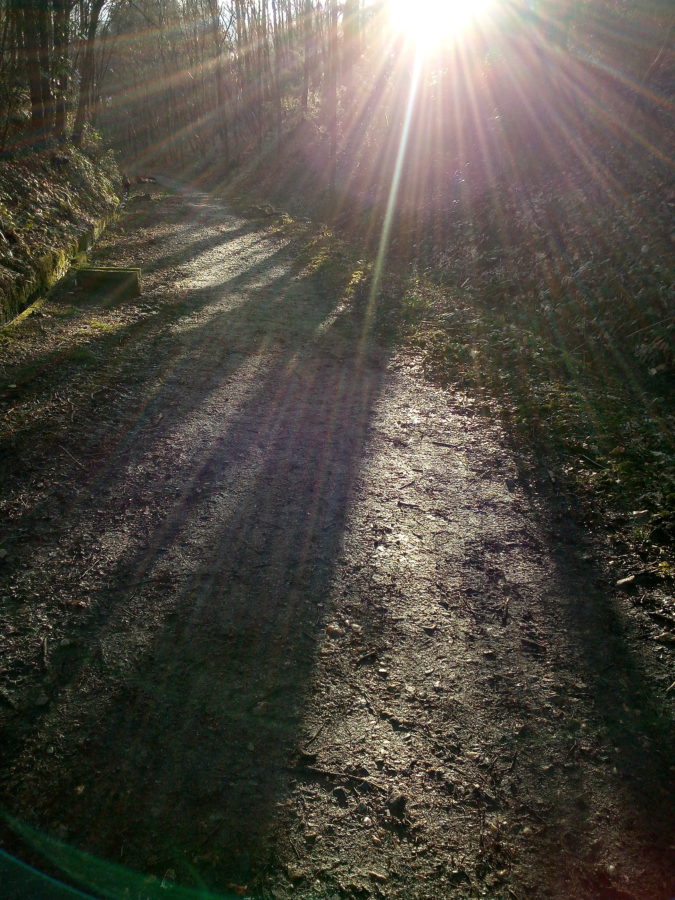 Photo by Shirley Austin, taken along the Cuckoo Trail, north of Hailsham.