If you've ever been to the annual art on the green exhibition, you will have seen (but perhaps not noticed) the display panels on which all the art is presented. A new home needs urgently to be found for the panels, because the place they've been stored will from the end of this month no longer be available . The panels, many of which were created as part of the 2016 Little Arts Festival are an invaluable resource for any event organiser, from the community, to use free of charge. If a new storage space cannot be found by the end of March, they will have to be sent to landfill. This would be a tragic mistake because for many years now organisers of local exhibitions, fairs, public consultations, history group meetings, music events and much else have been able to use this ready made kit of parts to create a professional, flexible and easy to install environment. At no cost.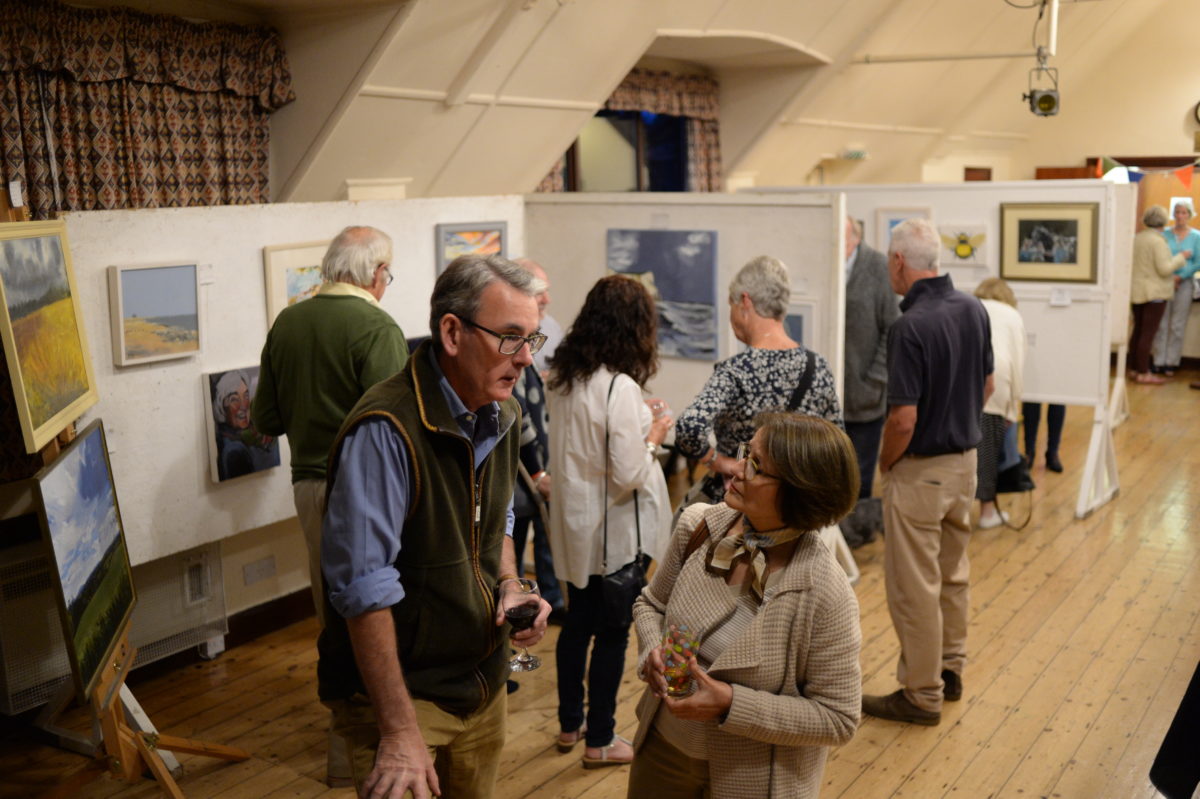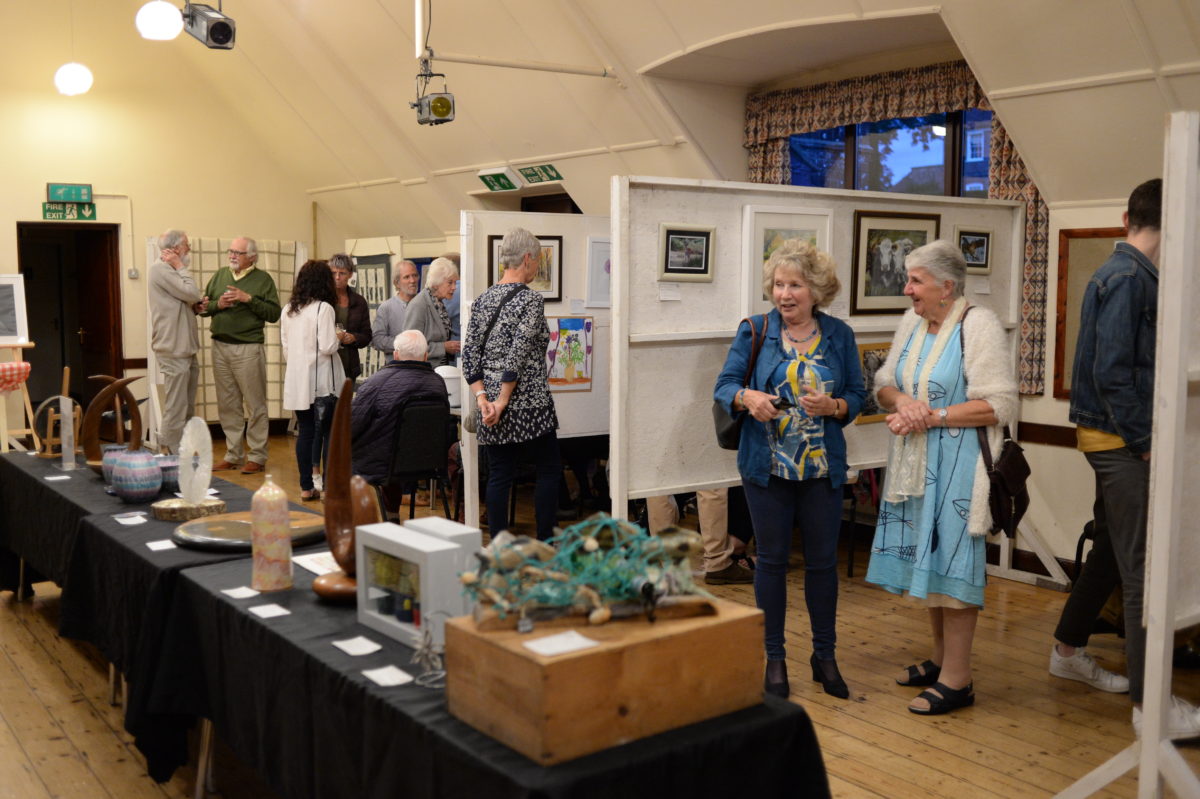 On behalf of the community, we are appealing to anyone who has some space in a barn, shed or storage space to step in and save the panels for the community's continued use. In practical terms, the dozen or so panels when disassembled are around 8′ x 4′ (1.2m x 2.4m). They can be stacked vertically with the legs stored on top – max height around 5′ (1.5mm). The space needs to be in a covered space but they can survive in an open farm barn for example. If you think you can help, or if think you know someone who might be able to, please email rushlakegreenvillage@gmail.com marking the message 'Village Display Panels'.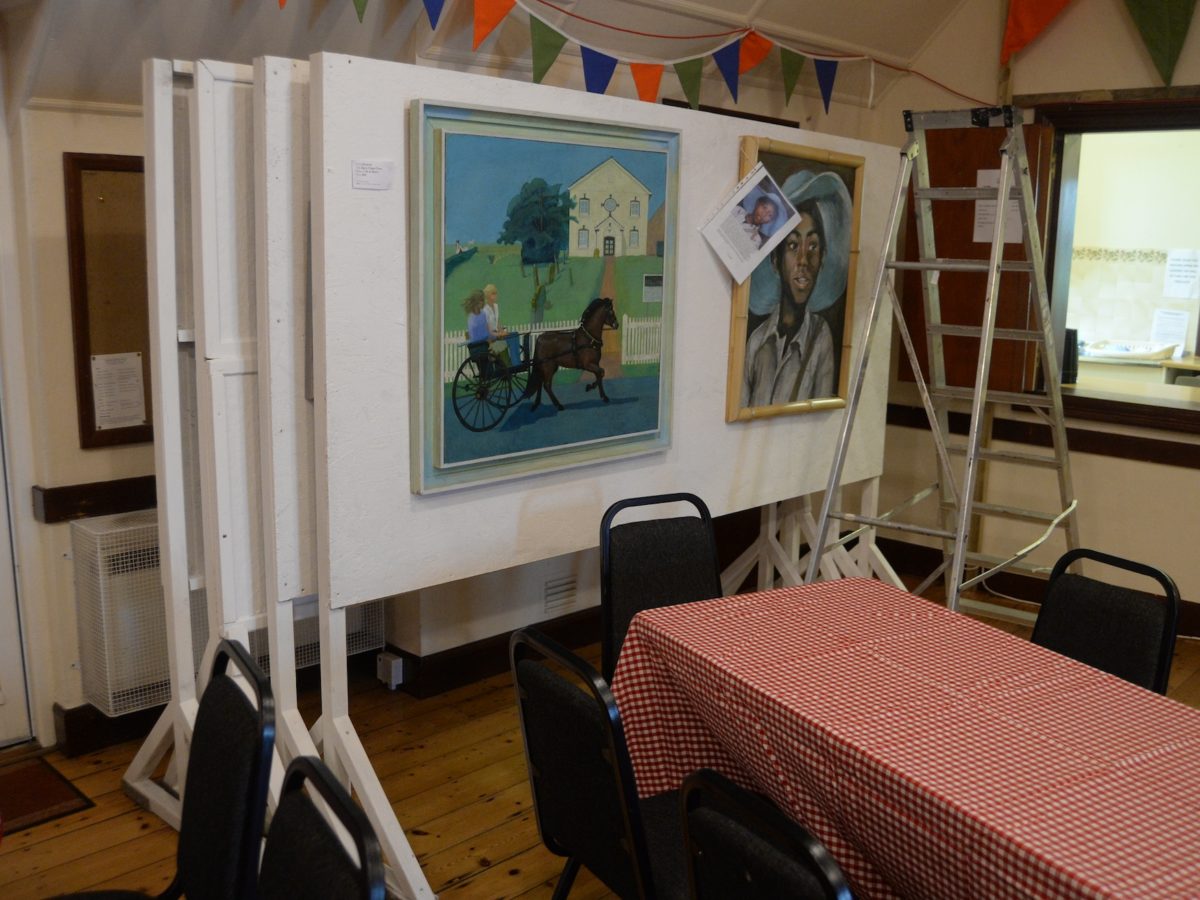 It would be a serious blow if these panels were to disappear. We estimate that the materials alone to rebuild them would come to around £600, and that's before having to find volunteers to re-make them. And, although the majority of the panels were created in 2016, their history goes back much further. The original panels were made by Jonathan's late father Ivon Austin in the 1980s when Florence Armstrong, assisted by Jonathan's late mother Margaret Austin, ran art classes in the village hall, with an annual art exhibition. That tradition was revived by the late Chris Liddiard around twelve years ago with the annual 'Art on the Green' show – which went on to become the genesis for the 2016 Little Arts Festival that brought together local groups, societies, artists, performers, makers and volunteers to create ten days of art, craft, poetry, drama and music. Since then (until lock-down) the annual art show has continued along with other events, fairs, meetings and public consultations – for any of which the display panels, and some accompanying poster boards and bunting poles, are available as a kit of parts for the event organiser. This is an important community resource which needs to be saved.
Please help save the Display Panels for future community events.|
Email rushlakegreenvillage@gmail.com subject: 'Village Display Panels'.