We're delighted to see an ever-growing band of entrepreneurs that has been emerging during lock-down. Inventive re-purposing and customising being done to bring good food and drink to our doorstep, or at least very nearby. (See full list of contact numbers for ordering etc at the bottom of this page)
Tim provides hand-made pizzas from a mobile oven – or if you're lucky – a fire engine.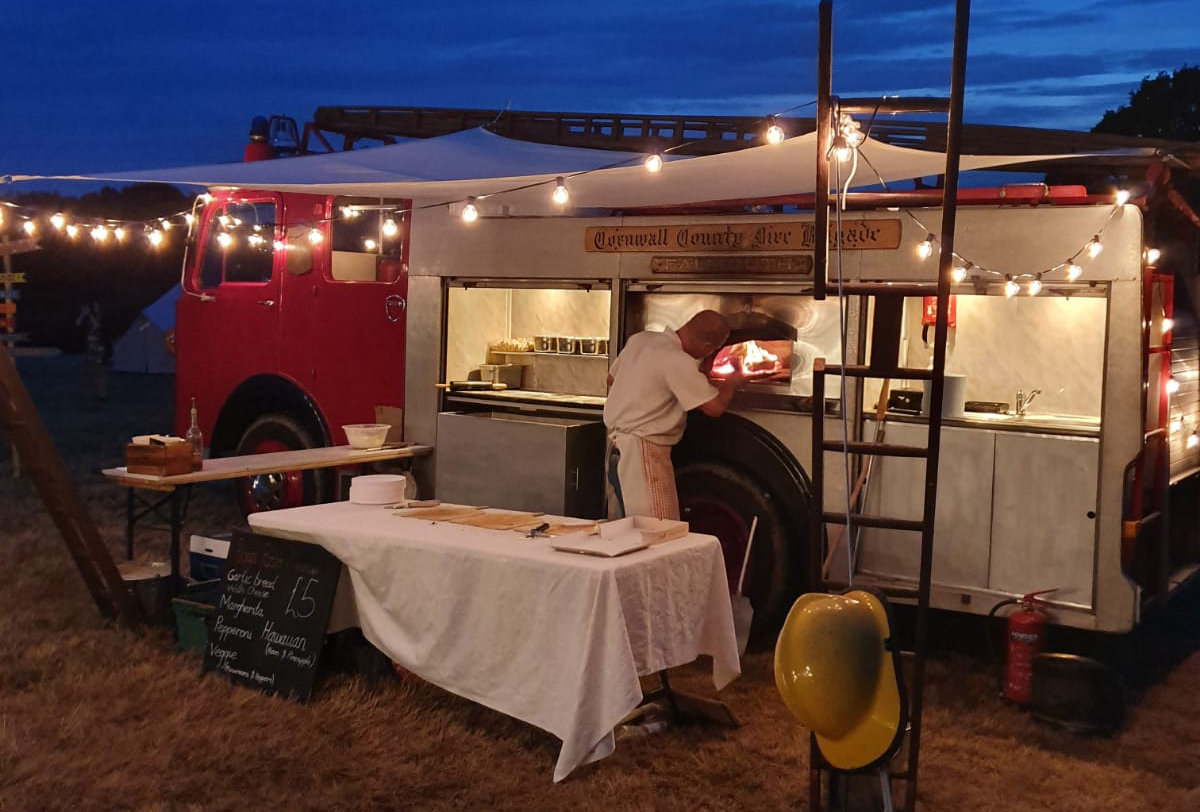 .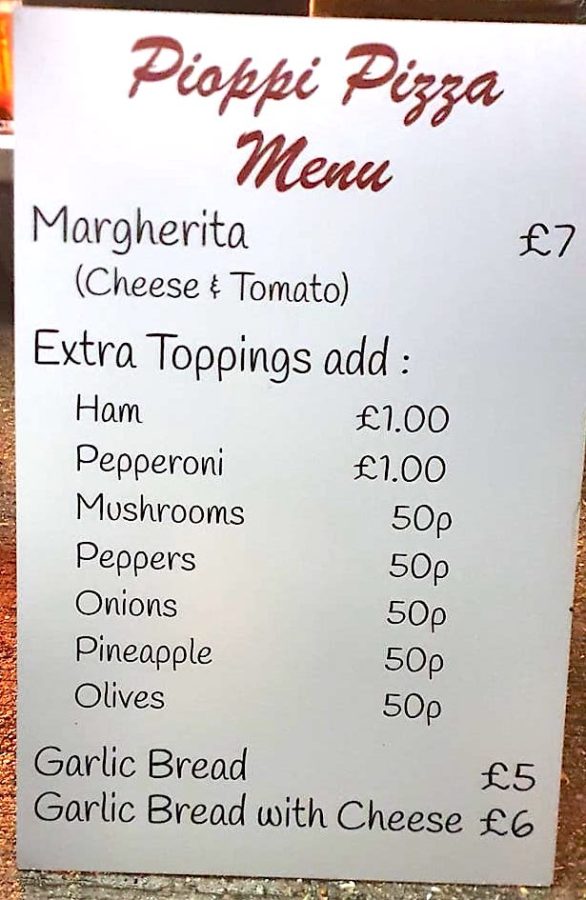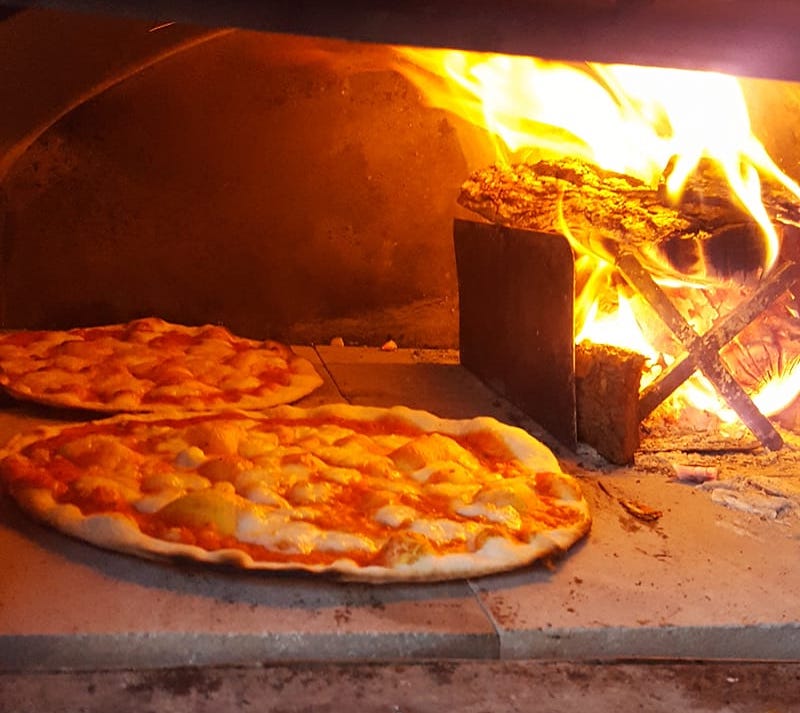 Leo has converted a London cab to carry a fully functioning espresso machine.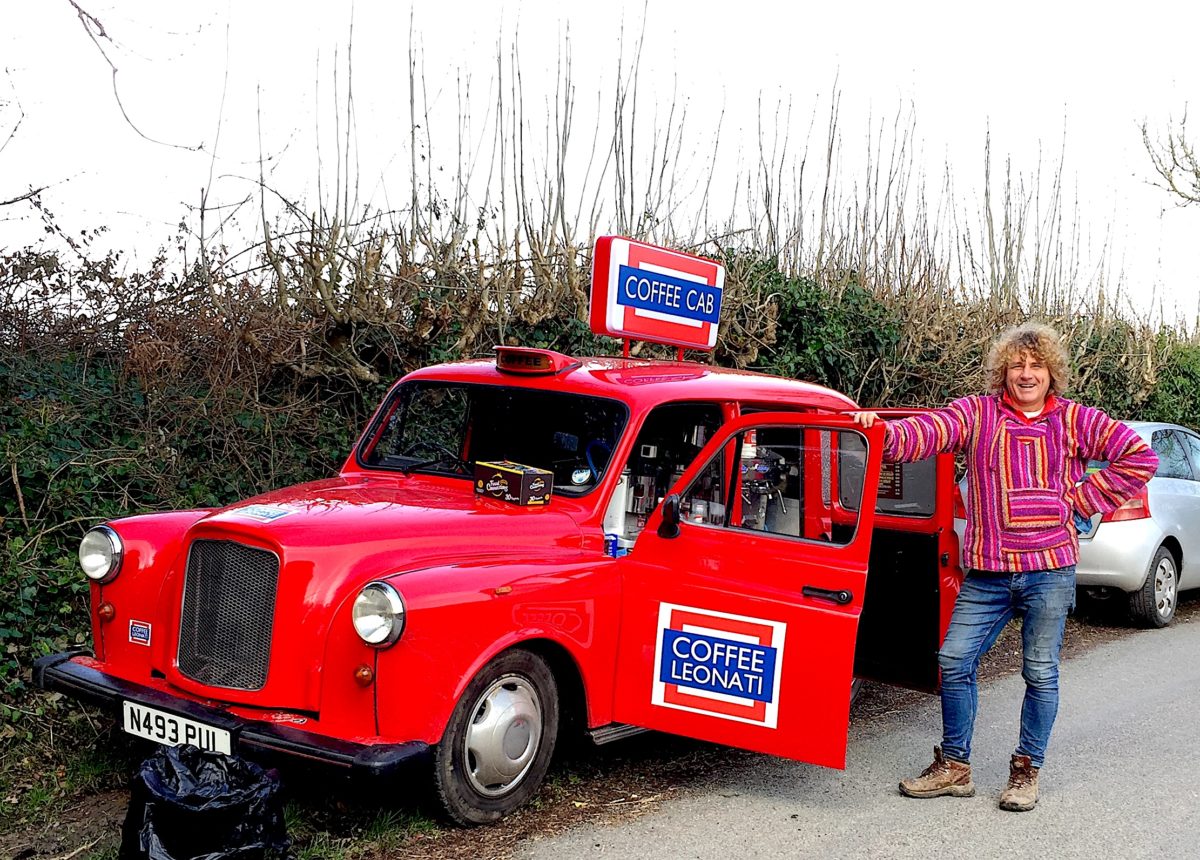 .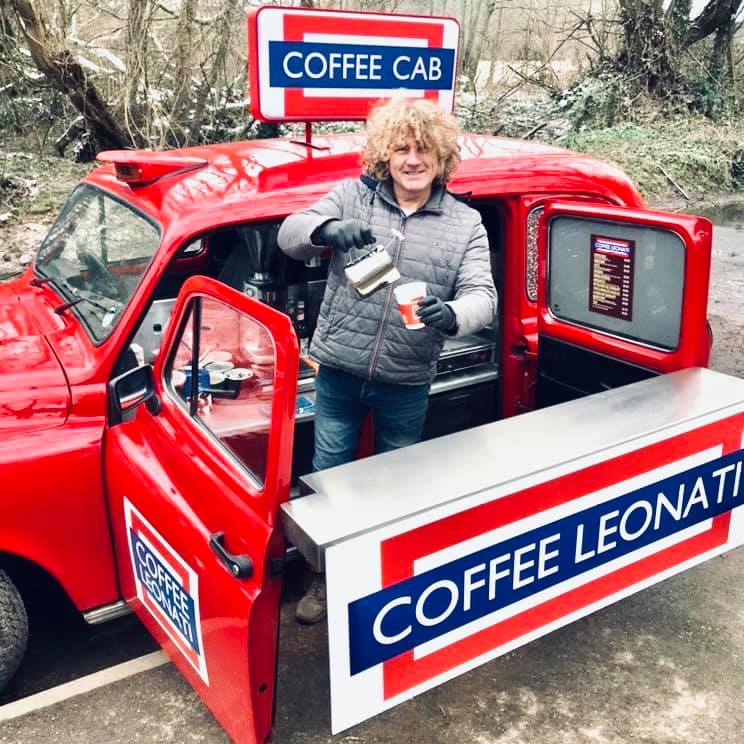 And Gary has re-purposed the Horse and Groom's kitchen to provide a big menu of weekend take-away meals.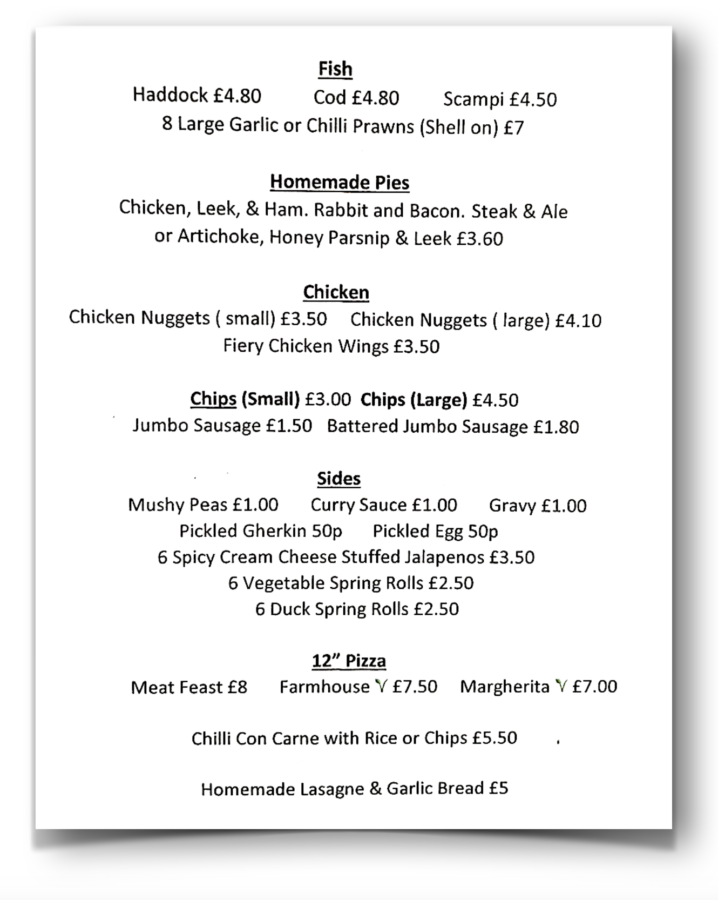 If you know pop any other take-away providers that might be interested in serving Rushlake Green and its surrounding areas, please contact us and we'll pass the details to Andrea.
The very popular Pioppi Pizza returns to Rushlake Green on Monday 8th March from 5.30 – 8.00pm, at the Black Shed. Pizza Chef Tim Maltby urges customers to pre-book their order to avoid disappointment on the night. To book, you need ideally to contact Tim at least 24 hours in advance – i.e. by Sunday evening – 07734 849488 call or text anytime.  Tim will give you a time slot – this is because all the pizzas are individually prepared and baked, and his oven can only cope with a certain number at any one time. Definitely worth a try – feedback has been very positive.
Local take-aways
Mondays
Pioppi Pizza – 5.30 to 8.00pm
Black Shed pop-up, next to the Rushlake Green Village Stores
Pre-booking advisable 07734 849488 call or text
Facebook @pioppipizza
Tuesdays
Alfresco Fish n Chips
Osborne House, opposite Rushlake Green Village Stores
To avoid the queue, pre-Order on the day between 2-4pm,
07985 670 024. Or just turn up
Facebook @alfrescomobilefishandchips
Fridays & Saturdays
Horse and Groom, Rushlake Green
5.00 – 7.00pm
Takeaway menu (available at the Village Stores) includes:
Haddock, Cod, Scampi, Homemade Pies, Chicken Nuggets / Wings,
Lasagne, Chilli Con Carne, Sides, Spring rolls and much more
Order from 4.00 on the day.
Facebook @horseandgroomsussex

Out and about
Leonati Coffee
Red Taxi barista machine
Leo can be found (or sought out)
"looking for places to park in the area, preferably near footpaths to refresh walkers out for a stroll. The Red Cab wecently spotted parked up in Warbleton
07515 541157 – leo@coffeeleonati.com Facebook @coffeeleonati