We asked Tony to list ten things you may not know about the Rushlake Green Village Stores and what it stocks.
He told us . . .
1)    We are offering a pre-order service for Christmas essentials (bread, milk, butter, mince pies etc) to ensure that locals and regulars can collect these on Christmas eve. Order forms are available in the shop.
2)    We currently stock 28 different soups.
3)    We sell warm bacon and sausage baps as well as warm pies and sausage rolls.
4)    The knitted donkey above the counter is the shop's mascot. He was knitted by Tony's sister, Sally and his name is Donkey-Oti.
5)    We have 3 shelves stocked exclusively with gluten-free products ranging from biscuits and cakes to soups and breakfast cereals.
6)    We offer a 5% discount and a sale-or-return deal for alcohol orders over £100. Ideal if you are planning a party or event and not sure how much your guests will drink!
7)    Our Eco-leaf recycled loo rolls are not just kind to the environment – they are also surprisingly soft!
8)    We currently stock over 40 types of wine including wines from 3 Sussex vineyards.
9)    Bananas are our best-selling fruit. In October we sold 125KG of bananas in 260 separate transactions..
10)   You can bring back any undamaged egg-boxes and the farmer will re-use them.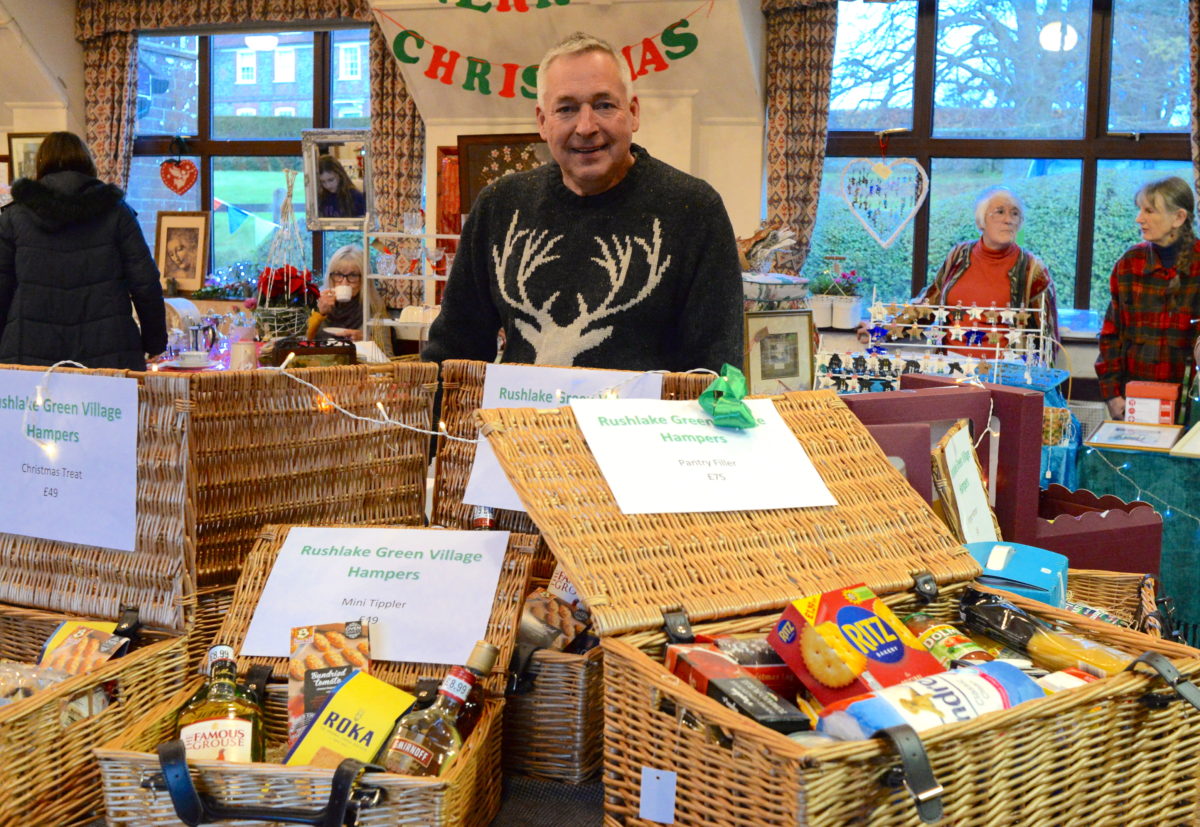 If you have your own list of surprising or favourite things, please send them to rushlakegreenvillage@gmail.com