This year's Open Art exhibition, organised by the Little Arts group, was bigger, better and even more well-attended. Fifty local artists, of every experience level, demonstrated their skill, creativity and flair.
These works were singled out for recognition:
– Public Vote sponsored by Crafts at the Malthouse awarded to: Louise A.org for "Donkey"
– Craft Prize sponsored by Heathfield Craft awarded to: Pauline Clifford for "Starling"
– Chris Liddiard Award sponsored by The Craft Norman awarded to: Linden Hamilton for "Day at the Races"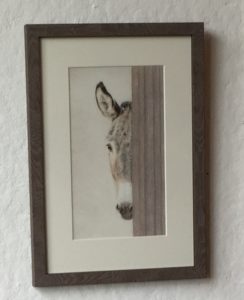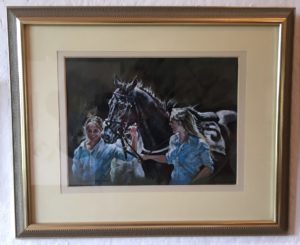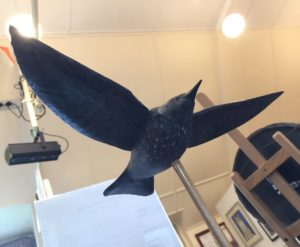 .
More than two hundred people came to see the show, which proved very popular on the Hailsham Art Trail.  The preview on the Friday night was very popular and has become one of the social high-points of the Rushlake Green calendar.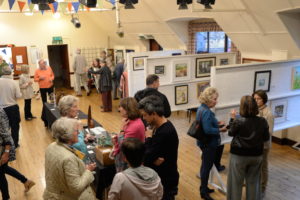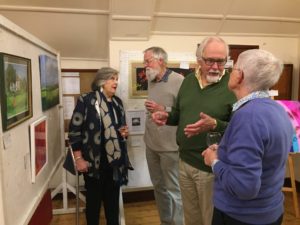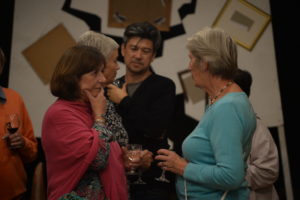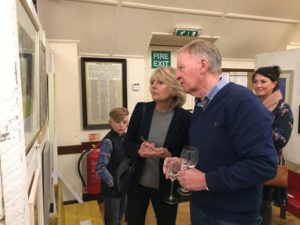 This year's work was more diverse than ever, with more than ninety pieces using watercolour, oils, drawing, photography, digital drawing, digital printmaking, tapestry-making, embroidery, woolcraft, quilting, patchwork, 3D textiles, knitted wool, ceramics, woodcraft, woodwork, beading picture, 2D felt, glassware, sculpture, 2D mixed media, origami, poetry and installation-building.