'COMFORT AND JOY', the refreshingly irreverent production by the Rushlake Green Village Players, confirms that local drama can be far from safe or predictable. It promises to be one of their most uproarious productions to date. The play's run will be from November 13th to 16th in the Dunn Village Hall, with tickets for non-members from 21st October online.
Cast members seen here in early rehearsals. The play, by legendary comedy creator Mike Harding, promises to give full vent to the cast's acting (and accent learning) skills, and is Directed by Pam Edmunds. Many of Village Player character-acting favourites will be stretched to bursting point by the play's comedic potential.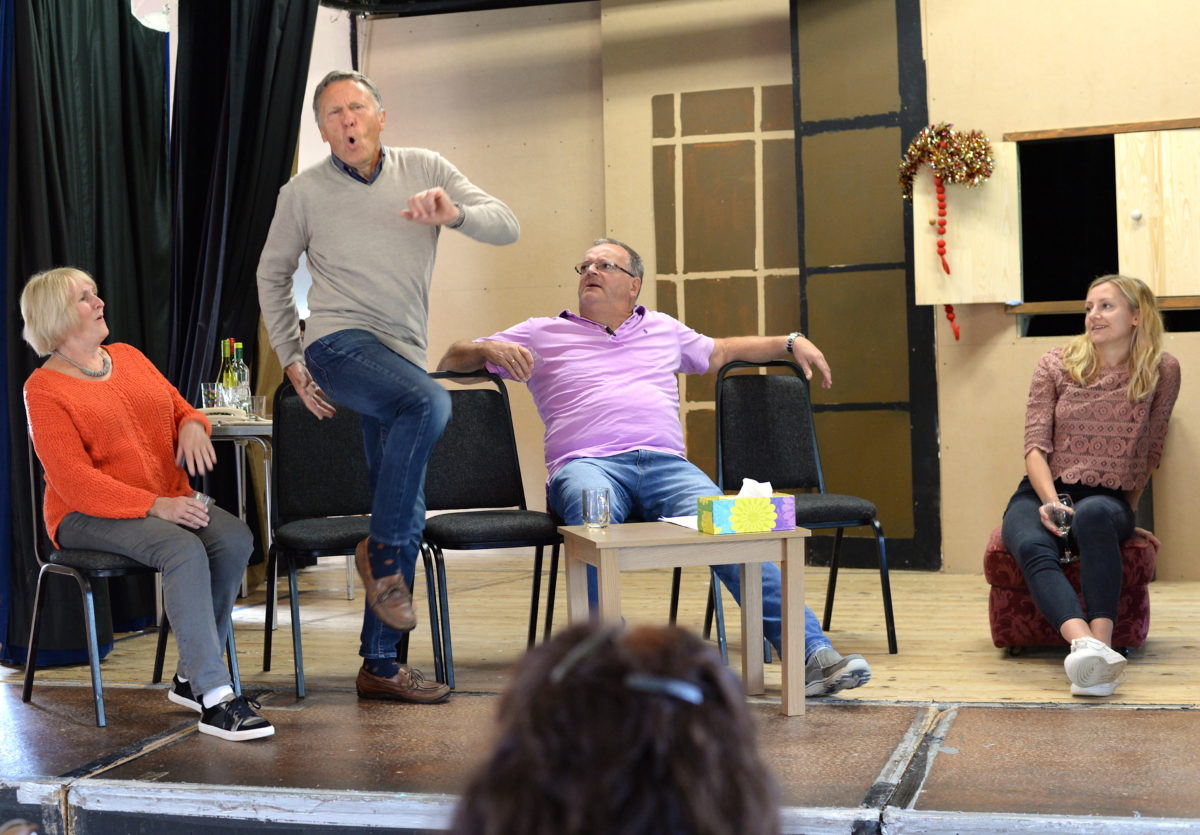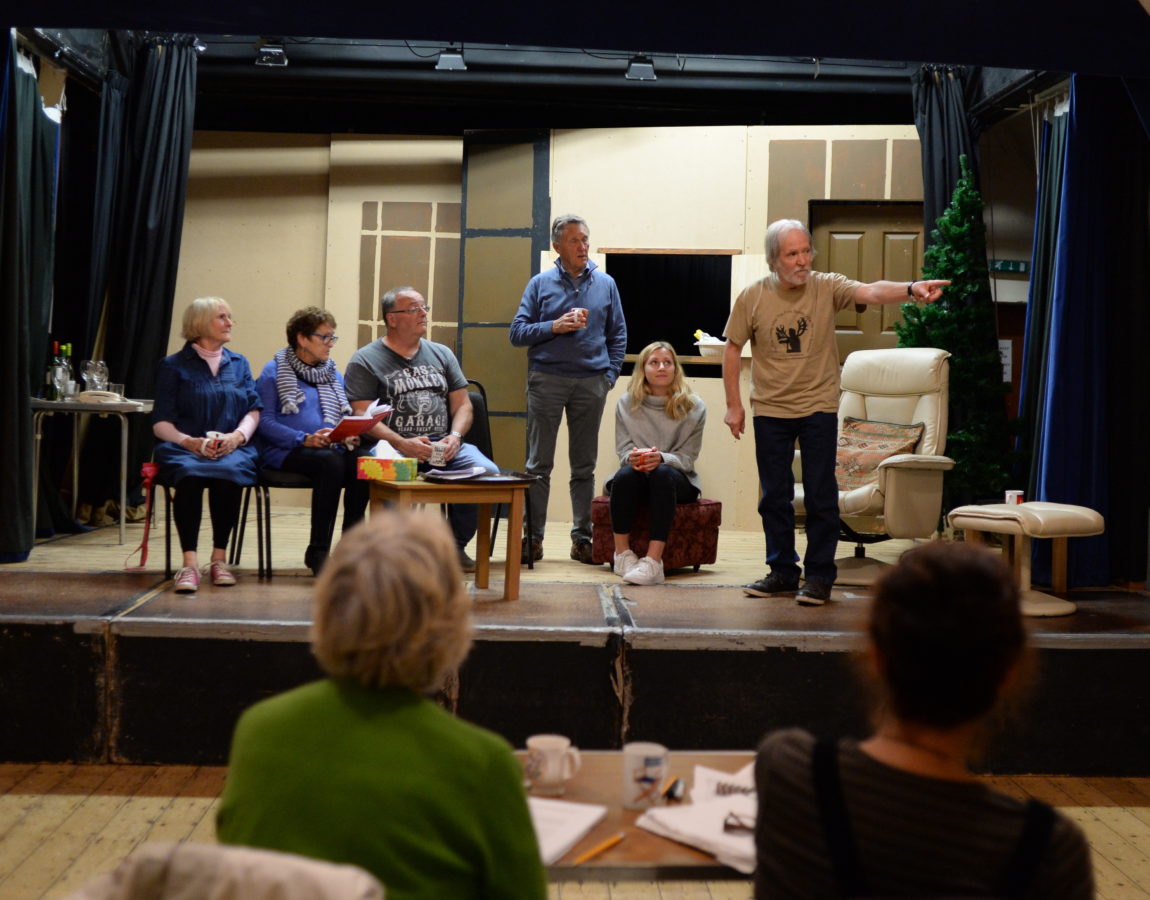 As always, anyone wishing to join the Village Players, either as an active member or as a supporter, can do so – with the added benefit of slightly earlier access to much-in-demand tickets. villageplayersrushlakegreen.co.uk for ticket booking details or contacts for membership requests.