In this comedy by Richard Harris, set in the 1980s, we follow three couples who have all moved into a housing estate.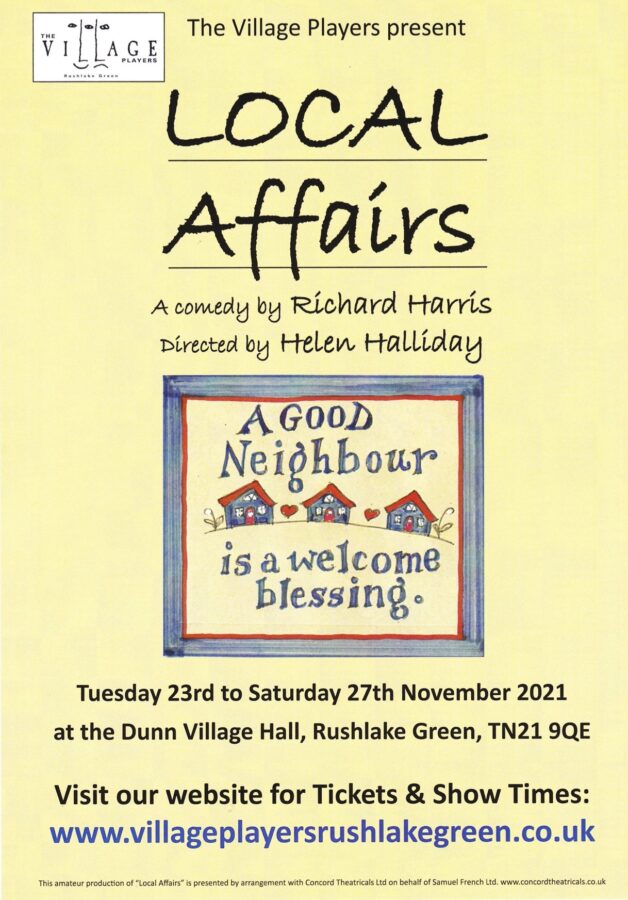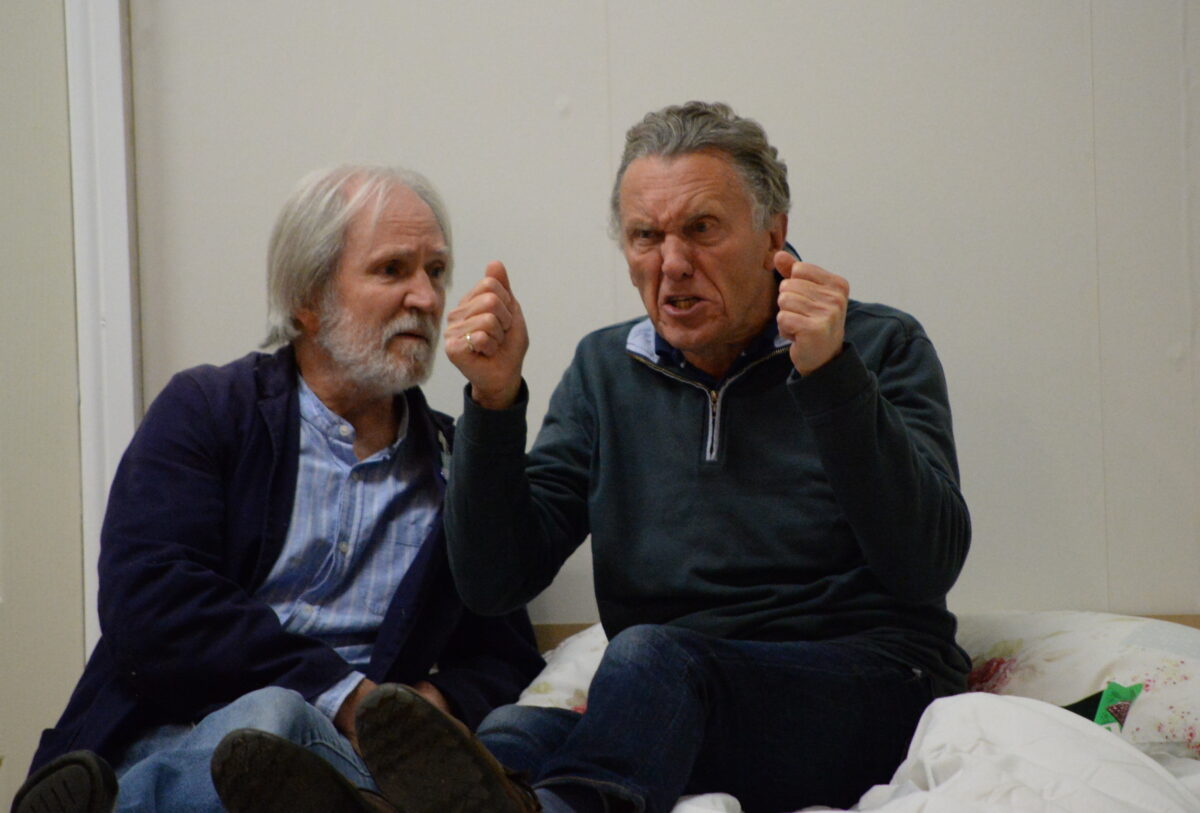 The new residents' intertwined lives, and escalating private dramas, are revealed through a clever staging device that allows us to watch as their parallel universes collide with potentially disastrous consequences.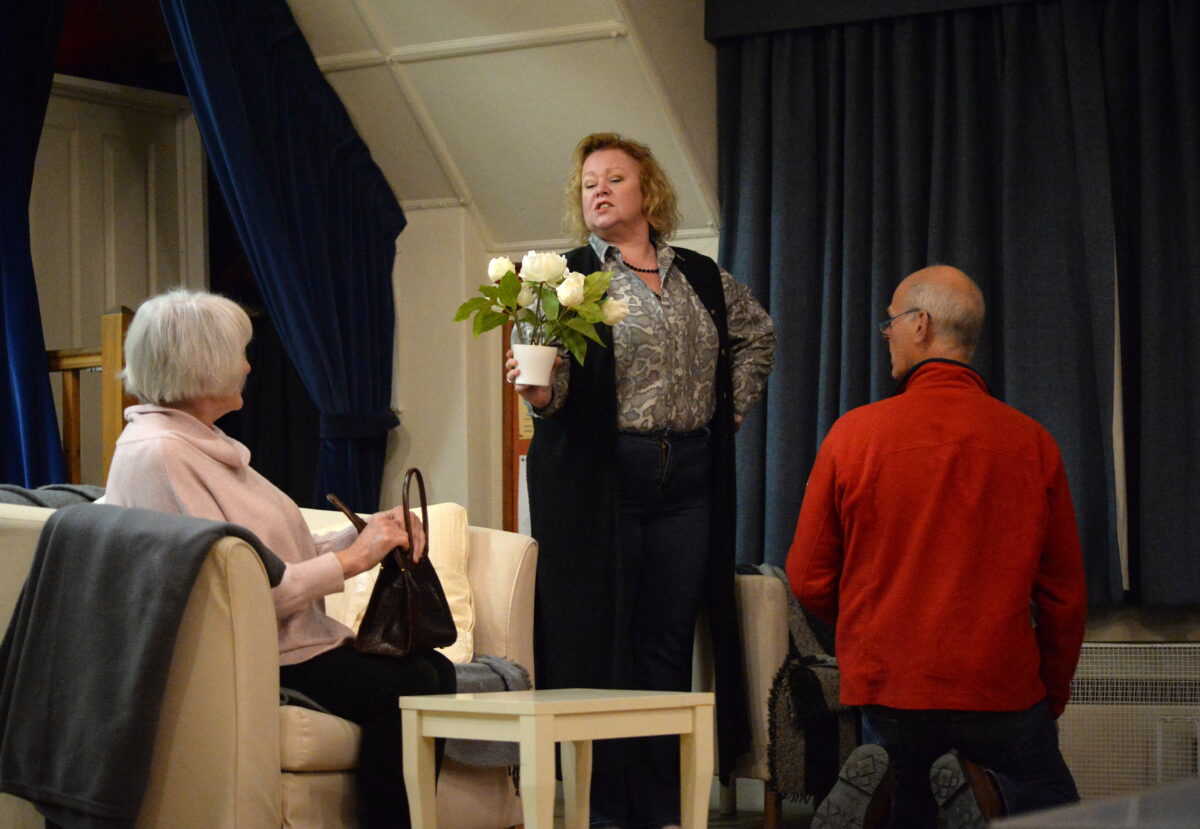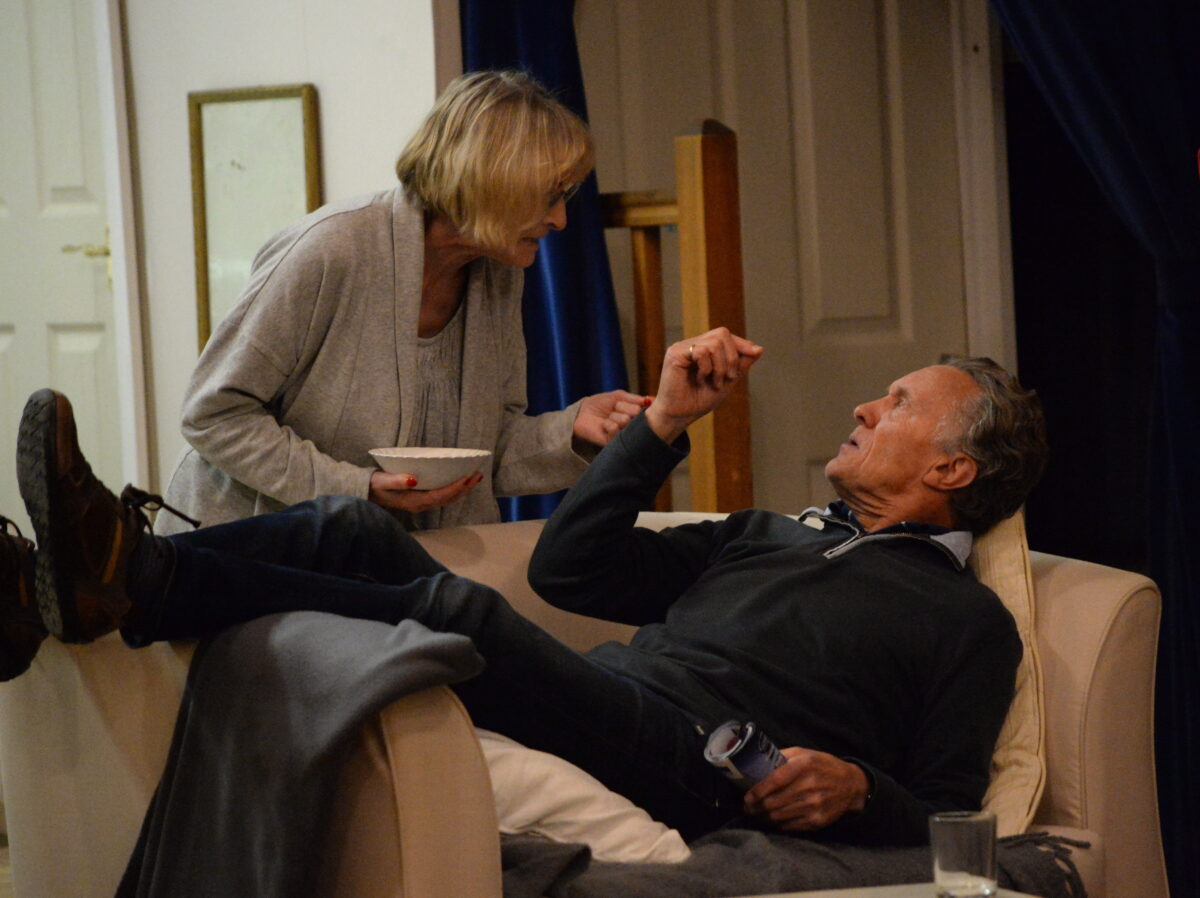 Directed by Helen Halliday and featuring an all-star cast, Local Affairs runs from Tuesday 23rd to Saturday 27th November 2021 in the Dunn Village Hall, Rushlake Green, TN21 9QE.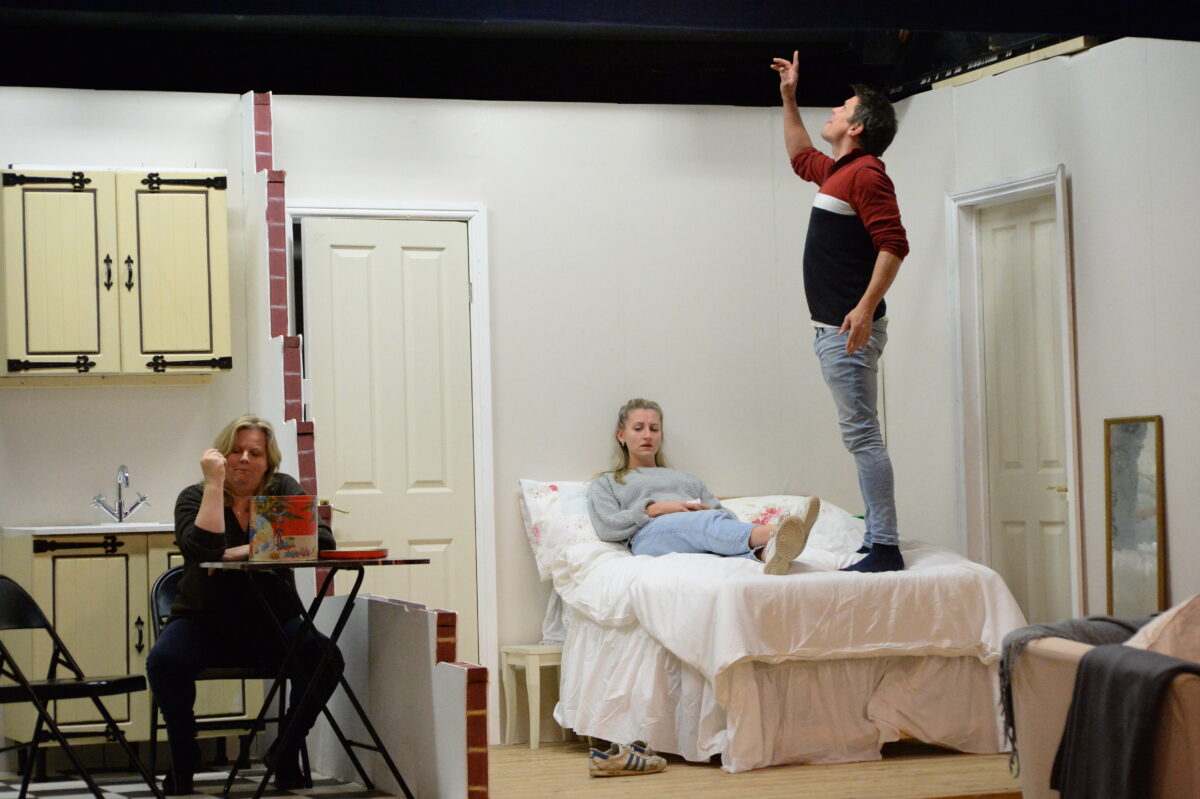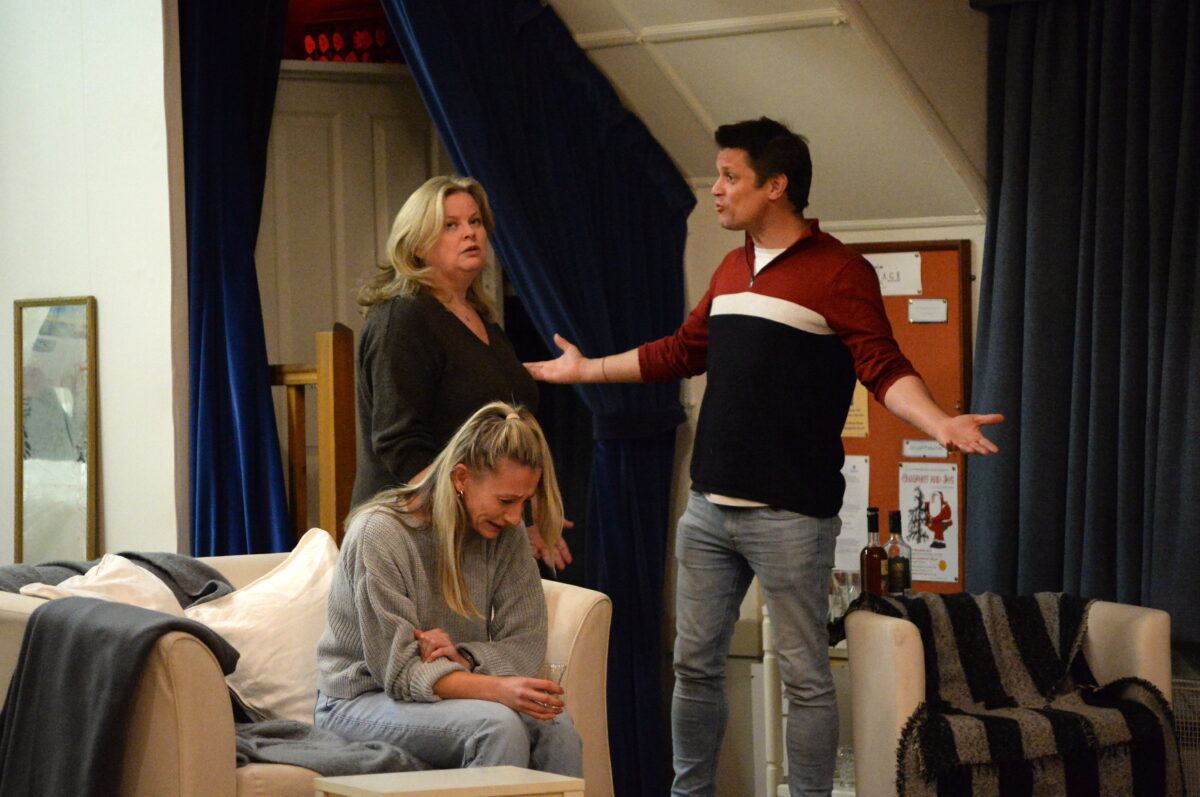 For tickets and Show Times go to the Village Players website:
https://villageplayersrushlakegreen.co.uk/next-production/
This is a theatre-supper play with more performances than usual, allow extra social spacing. The online booking system allows you to choose your table and seating locations, subject availability.
Rehearsal photos by kind permission of the Village Players Rushlake Green