In the days leading up to the lockdown, you may have noticed a pop-up shop beside the Rushlake Green Village Stores. The 'Black Shed' Pop-Up Shop site is the brainchild of Andrea Pickett and the idea is to give local makers a free location to promote their creations, which is particularly valuable at time when many outlets for local makers' work are constrained by evolving Covid-19 regulations.


 Andrea told us:
"We are calling out to Artists, Makers, Collectors, Stallholders, Pop-up-shops. We offer for free the opportunity to set up your Stall or Pop-Up-Shop in centre the Rushlake Green village – next to the Village Stores and a few doors down from our village pub, the Horse & Groom"
The area in front of the Black Shed site is approximately 12 metres across and there's another 2×2 metre space under an all-weather gazebo, which comes free with use of the site.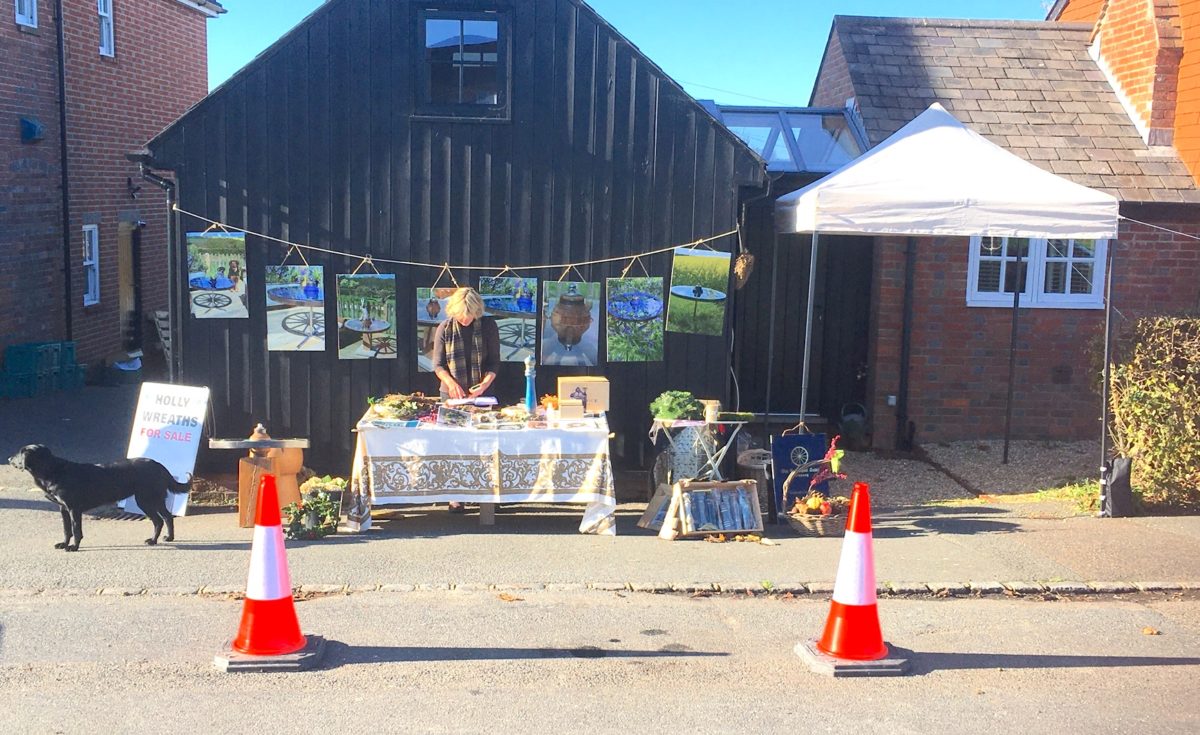 As Andrea points out:
"We have the morning sun here from 7:30am and it does get lovely and warm even in winter as usually any prevailing winds come from behind the shed, so it is mostly sheltered. Sunset is around 4pm and you are welcome to add sparkly lights! "
The location is centre of the village:
"Tony at the Village Stores offers takeaway Cappuccino and Latte, Tea, Hot soup and Cafe style seating outside. The Stores a supporter of local producers with organic, vegan and artisan ranges plus all the usual grocery basics.  It's open  from 7am  to 7pm weekdays, 8am to 5pm Saturdays and 8am to 3pm Sundays.  Your stall/pop-up-shop will be promoted on the RG Village website, RG Village Leaf and The Stores facebook. The current lockdown is the perfect time to plan, create and stock up….ready for your stall or Pop-up-Shop".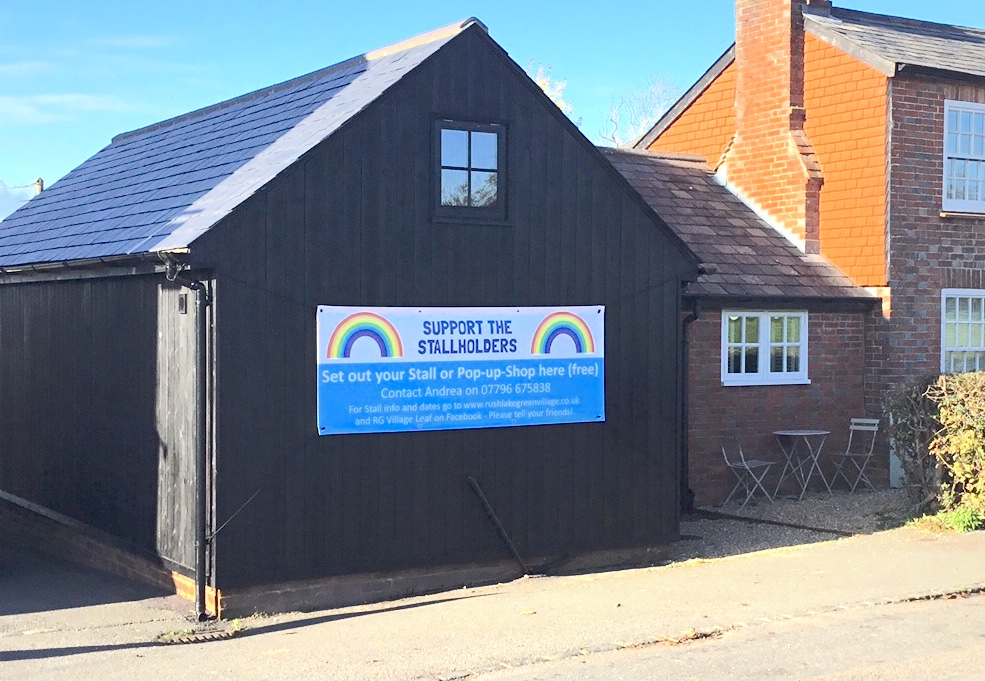 This is an amazing offer for all local makers and stallholders:
– Free site to set up your stall/pop-up-shop
– Free Wifi is available, so you can take credit card payments
– Free use of the 2m x 2m all weather Gazebo
The Black Shed Site is be bookable Monday to Sunday (where still available) during the month of December and onwards into 2021. Contact Andrea to discuss and book a date. Text or call 07796 675 838 or email andreapickett0@gmail.com (the 0 is a zero). If you're interested in booking a slot, get in touch now.