Jill Knight of Springwood Ceramics is coming to the Black Shed pop-up, Rushlake Green, on Saturday December 5th.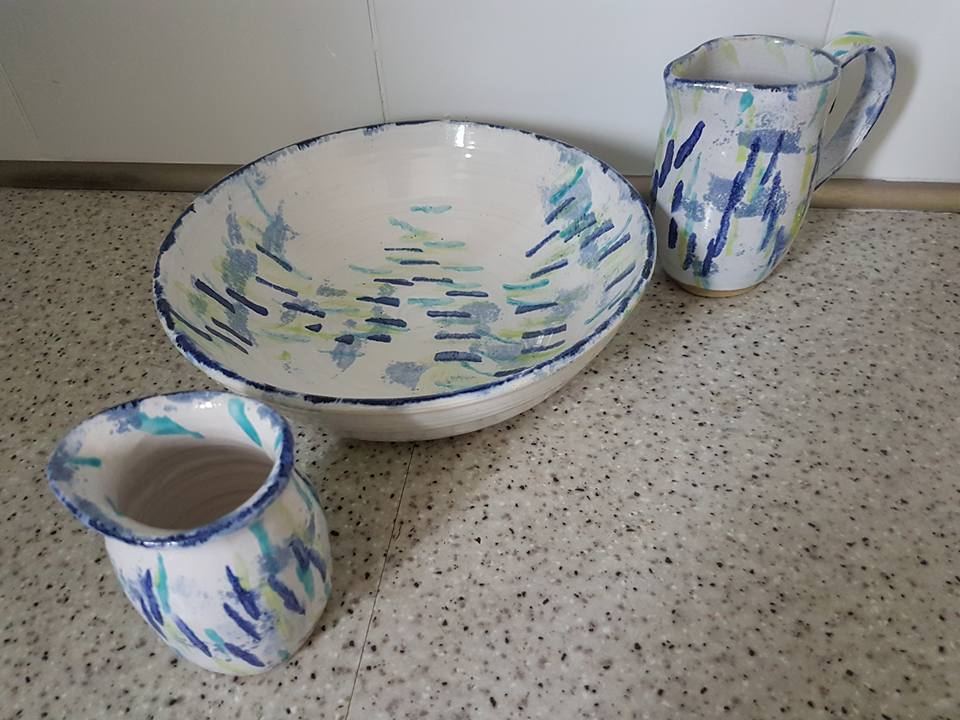 She tells us:
"I'm known as a "mud spinner" by my American clay buddies. I started at pottery evening classes more than 15 years ago and for 2 hours a week I could relax.  I've made long lasting friendships and with great tuition had the confidence to set up at home. We moved to Heathfield about 7 years ago and luckily had enough space in the garden for my pottery shed. I like to make ceramics that are both colourful and practical and usually sell at our lovely local craft fairs. As you can imagine I've got plenty of stock at the moment and I feel really privileged to be one of the first makers to have a chance to share my work with the wonderful people of Rushlake Green and its surrounding areas. The Pop-up shop is a brilliant idea at this challenging time for many makers."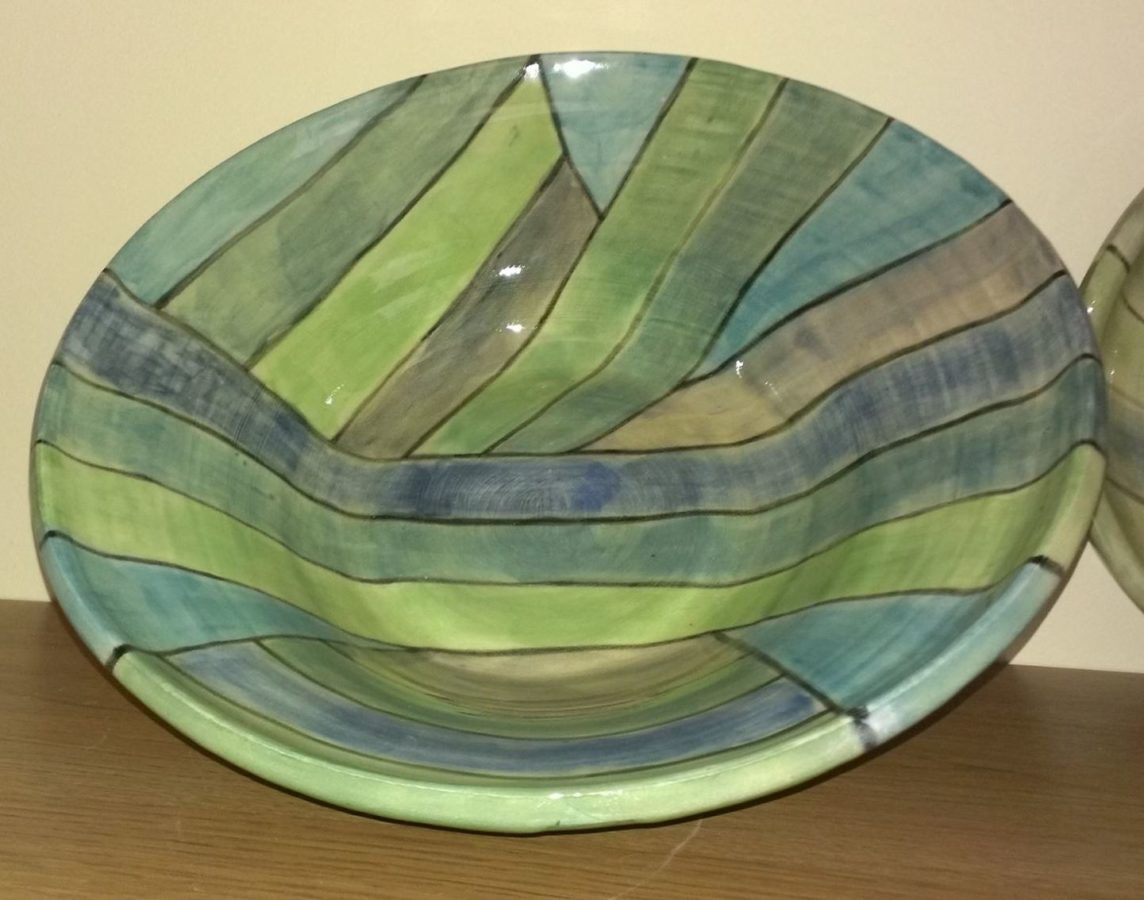 Jill creates hand painted functional ceramics like mugs and bowls as well as objects like her lovely domino sets.  She has a love for colour and marks, which she shows with the painting and glazing of her one off pieces.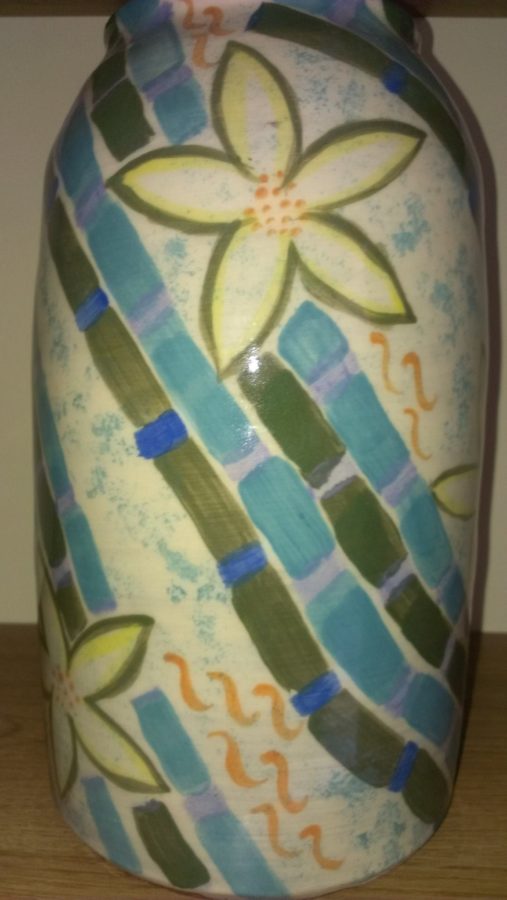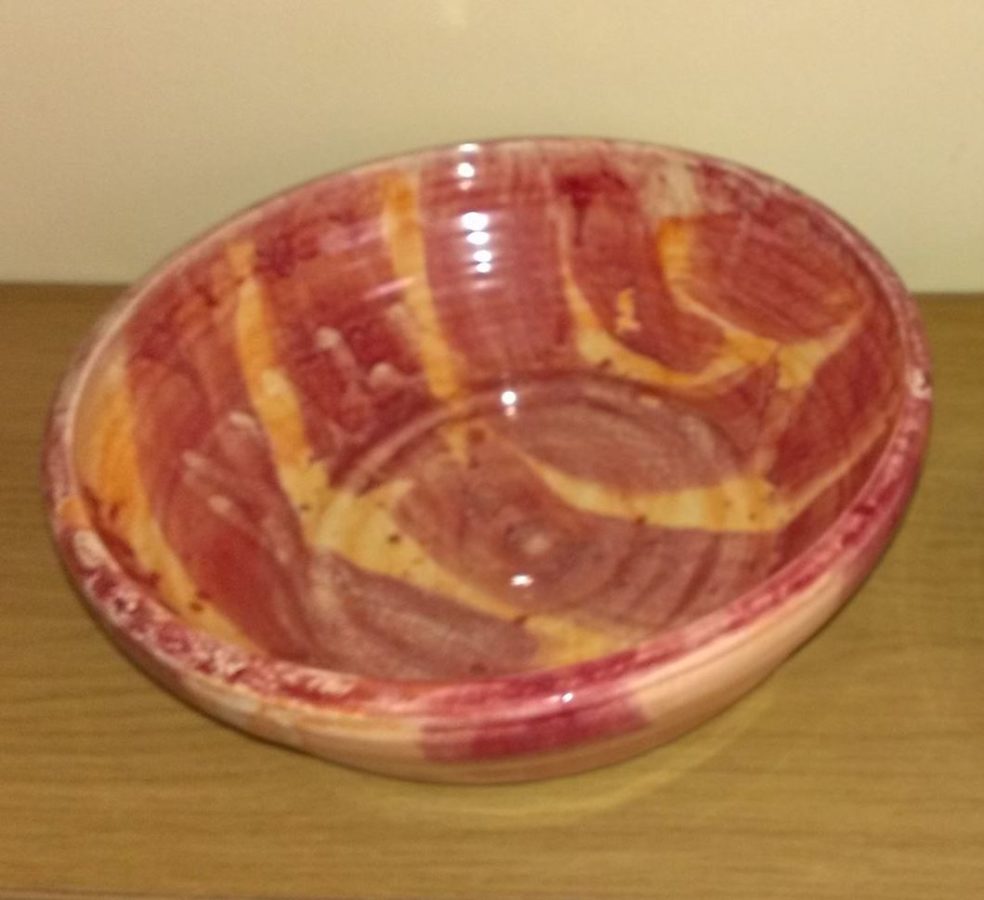 You can find her work on Facebook and Instagram.  
Contact details: 07746 115932. Email: Springwood.ceramics@gmail.com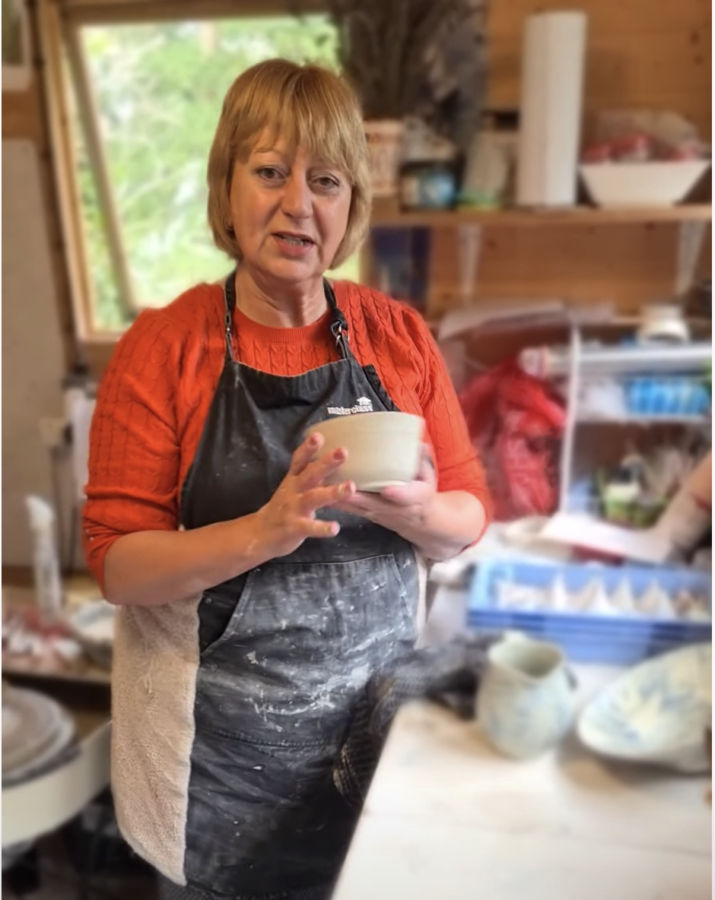 And you can see Jill at work, as she introduces herself on her video:
Just click this you tube link to watch it: https://www.youtube.com/playlist?list=PLs6aXlbMs4pVE5qrvP9TfmQmiz8Myscn2
If you or someone you know would be interested in having a stall at the Black Shed pop-up, please contact Andrea – Text or call 07796 675 838 or email andreapickett0@gmail.com (the 0 is a zero).
To find out more about all the Pop-up makers and collectors, see our Black Shed page by using the Fresh Green Pages tab (above) or by clicking this link.