At last, the Summer Show is back. The Warbleton & District Horticultural & Poultry Society Flower show is back where it should be – in the summer, after two year's of interruption. The Summer Show on Rushlake Green returns on Saturday 30th July, with the ever popular side stalls, children's races and attractions. There will be an Open Dog Show and a Dance Display. The biggest attraction of course will be all the exhibition entries in the marquee, which opens to the public at 1.30pm. There is still time to enter an exhibit (deadline Weds 27th July), so pick up a schedule from the Rushlake Green Village Stores.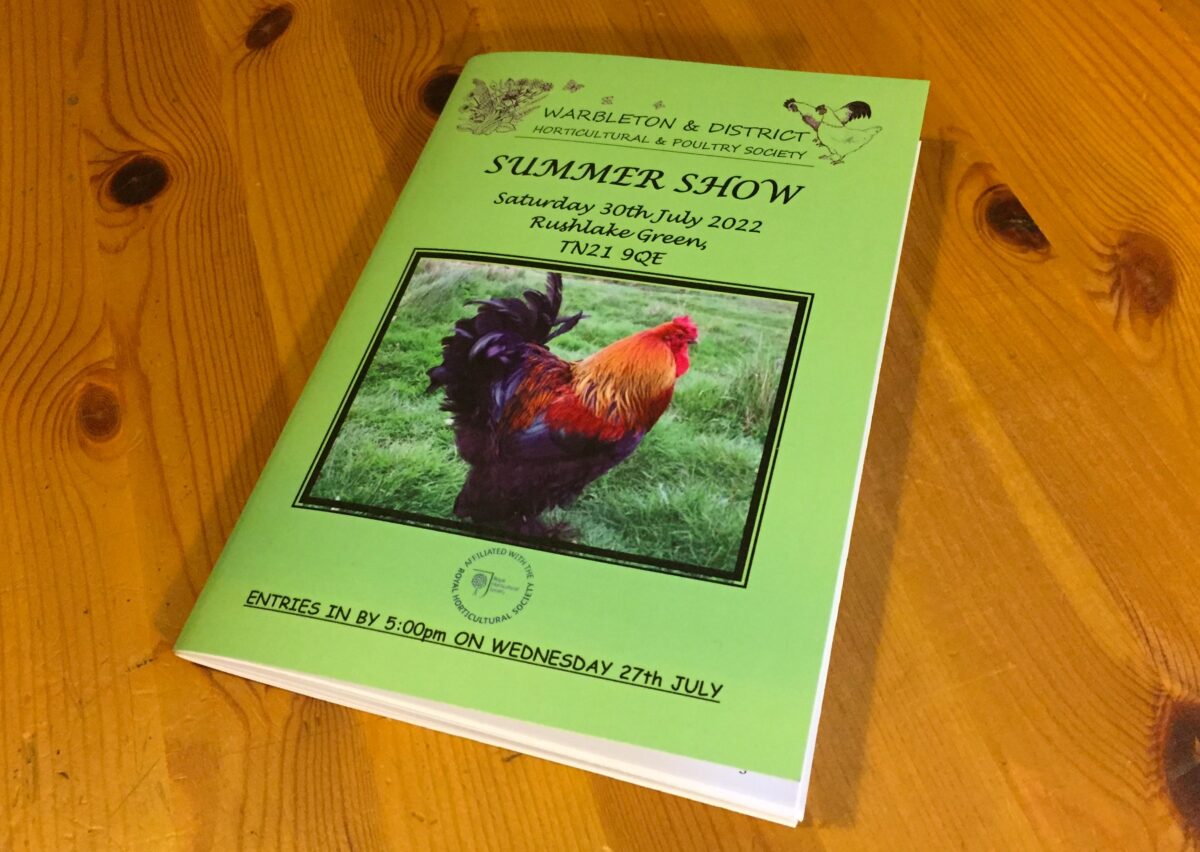 It really does feel, with the Horse & Groom also hoping to be open again on the day of the show (see our article 'Horse & Groom gets into shape'), that something approaching normality is beginning to creep back into village life. Long may this great recovery continue.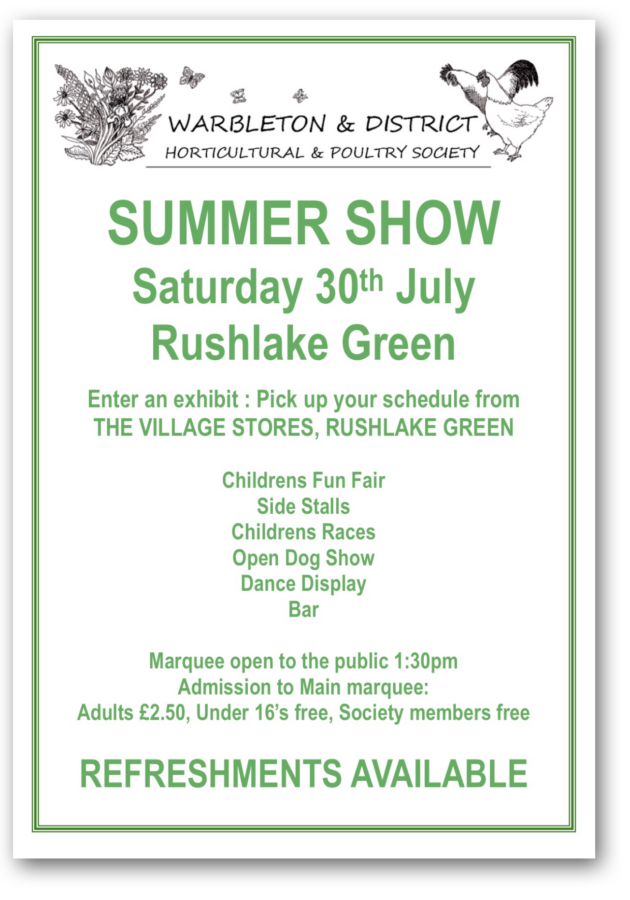 After the Flower Show itself, there will be a live band gig in the marquee starting at 7.30pm. Music will be from the popular Small Talk cover band and it will be a 'bring your own picnic' affair. Tickets from the Village Stores.