The marquee has been safely installed and, for the Warbleton & District Horticultural & Poultry Society (W&D H&P Soc.) organisers of the Rushlake Green Summer Show this is the culmination of many months of painstaking planning and preparation for what will be the first 'Summer' flower show for two years. (In 2020, no event took place due to Covid. In 2021, because of continued uncertainty, nothing happened in the summer and but the Autumn show, that is usually in the Dunn Village Hall, was expanded as a one-off show on the green.) So, everyone will be delighted to see the Summer Show return in all its glory.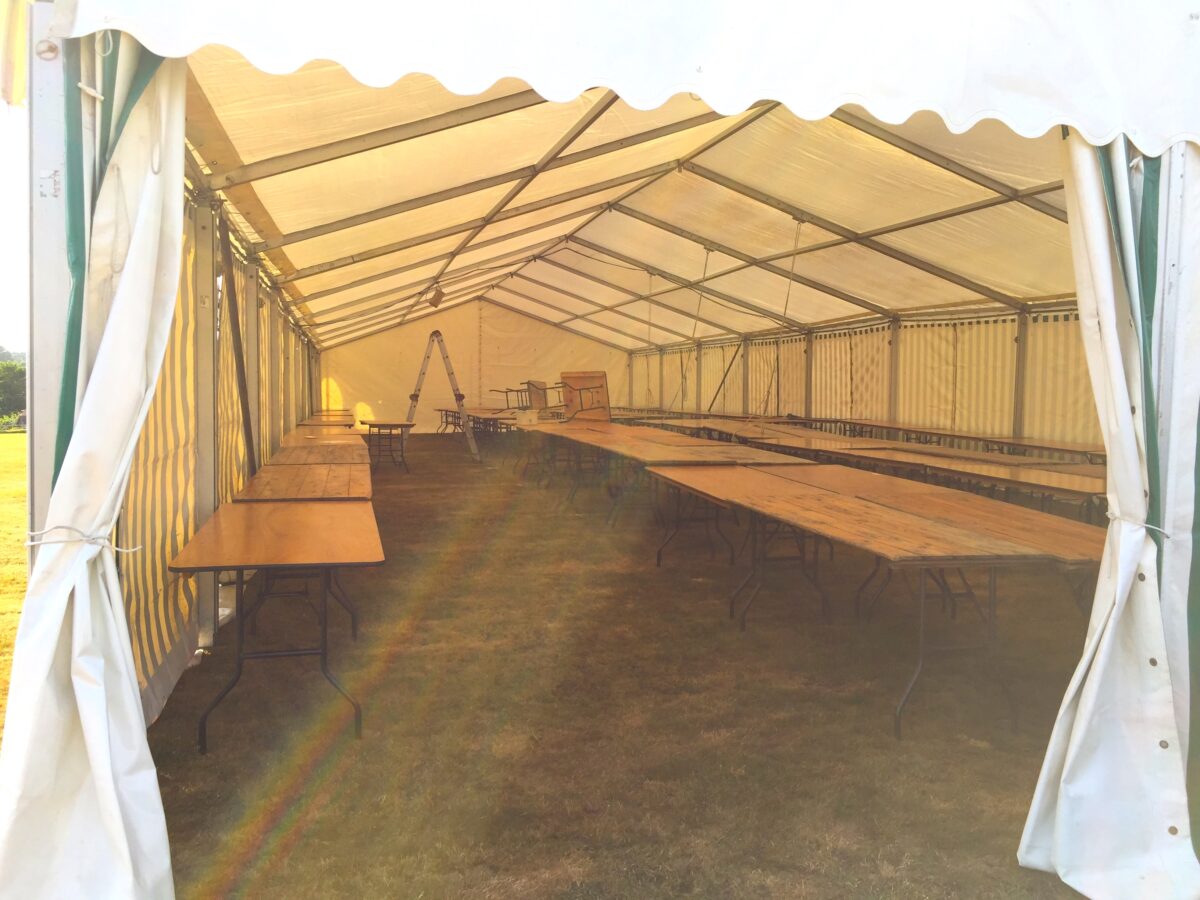 On the morning of the show, exhibitors will be seen hurrying across the green, carefully carrying their prized, and hopefully prize-winning flowers, displays, produce, art and craft – being careful to have everything in place before everyone is unceremoniously evicted from the marque so that the judges can perform their task. This will be a bumper year, with nearly fifty stalls on the green, with everything from plants and handy-crafts to books, bric-a-brac and gifts. This year the W&D H&P Soc. stall will include CDs and Videos as well as their customary and often very useful tools and garden implements.
The Warbleton Brass Band will begin to play at 1.15pm starting with the national anthem, in tribute to the Queen's Jubilee. Then, at 1.30pm, the marquee will re-open for the public to go in and marvel.
As well as side stalls, children's races and attractions, there will also be an Open Dog Show and a Dance Display. There will be a bar, tearoom, hog roast and 'Pimms on the Green' (from midday) in aid of the DVH.
At 4.15pm, there will be the auction of all produce, flowers and displays that have not been taken back by exhibitors. Often a great opportunity to pick-up a scrumptious cake, or plate of goodies, for tea.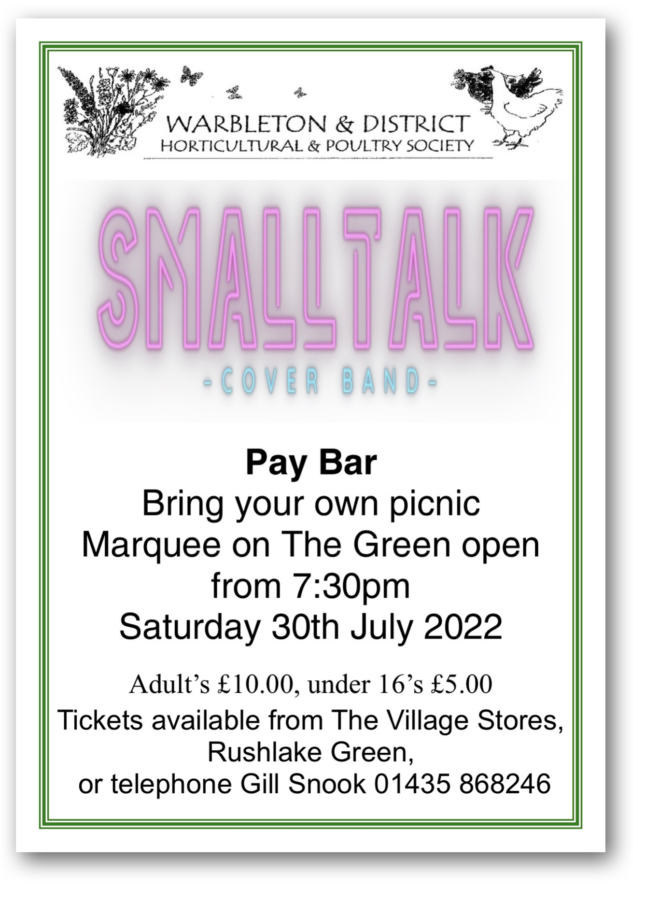 After the Flower Show, live music from SMALL TALK in the marquee starting at 7.30pm.
A 'bring your own picnic' affair. Tickets from the Village Stores.